Celebrity hairstylist Kristin Ess launched affordable, easy-to-use hair hair tools at Target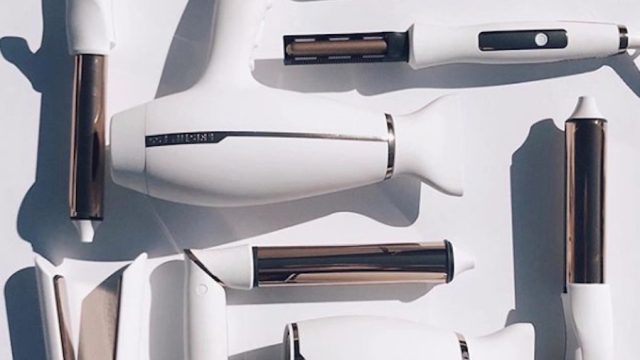 If there's anyone that knows hair, it's Kristin Ess. The celebrity hairstylist works with stars like Lauren Conrad, Jenna Dewan, Lucy Hale, and Lili Reinhart to name a few. But aside from her impressive client list, she has her own eponymous haircare line at Target, and it's super high-quality for the price. The Texturizing Hair Spray is the crème de la crème of texturizing sprays, but we digress.
Our hair is about to get bigger and better because Kristin Ess just launched hair styling tools. From travel-friendly flat irons to heavy duty curling wands to an innovative hair taming tool, there's something for everyone. Best of all? Nothing in the eight-piece collection is over $100, and everything is easy to use.
You can already purchase the products online at Target.
If you need to upgrade your hair tools or want to get a head start on gifts this holiday season, let's take a look at some of the brand's exciting products.
If you need to tame frizzy hair at the root, this tool is the answer to all of your problems. According to the press release, "you can effortlessly smooth hairs around your hairline or at the nape of your neck, and easily tame frizz, cowlicks, and unruly bangs."
It never hurts to update your hairdryer, especially if this is the one thing you use on a daily basis. While this is the most expensive product in the line-up, it's worth every penny. Kristin Ess wanted "a lightweight, powerful blow dryer that would get the job done quickly and efficiently while keeping your hair healthy and hydrated."
With the holidays almost here, that means you'll be traveling in the next few months. Now is the time to invest in a mini flat iron that you can take with you where ever you go. As Kristin Ess puts it on her website, "I use this for detailing, smoothing short hair, controlling bangs, and for travel."
If you aren't a curling wand person, this one might change the game for you. This one pivots at a 90-degree angle for easier styling. Plus, it creates voluminous waves and curls.