This Recovery Balm Brings My Dead-Looking Hair Back to Life
I'm always mesmerized at how much softer my hair instantly feels.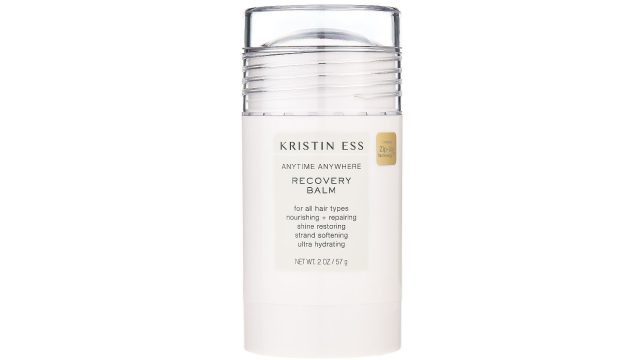 Welcome to Game Changers, a weekly series in which we reveal the holy- grail beauty products we're loving now—the ones that saved our hair, cleared our skin, and, in some way, changed our lives.
My hair routine is pretty set in stone these days. I've tried hundreds of haircare and hair styling products in my life, and now that I have my tried-and-true picks, it's rare for me to replace them. When it comes to styling my hair, I enjoy having the option of either creating a sleek blowout or letting it naturally air-dry, which is why I love multi-purpose products that can help me achieve both. However, as someone with thick and coarse hair, it's hard for me to find a product that can actually do both. That is until I discovered the Kristin Ess Anytime Anywhere Recovery Balm. This small but mighty pomade is a game-changer when it comes to targeting frizz, heat damage, breakage, hydration, gloss, and edge control.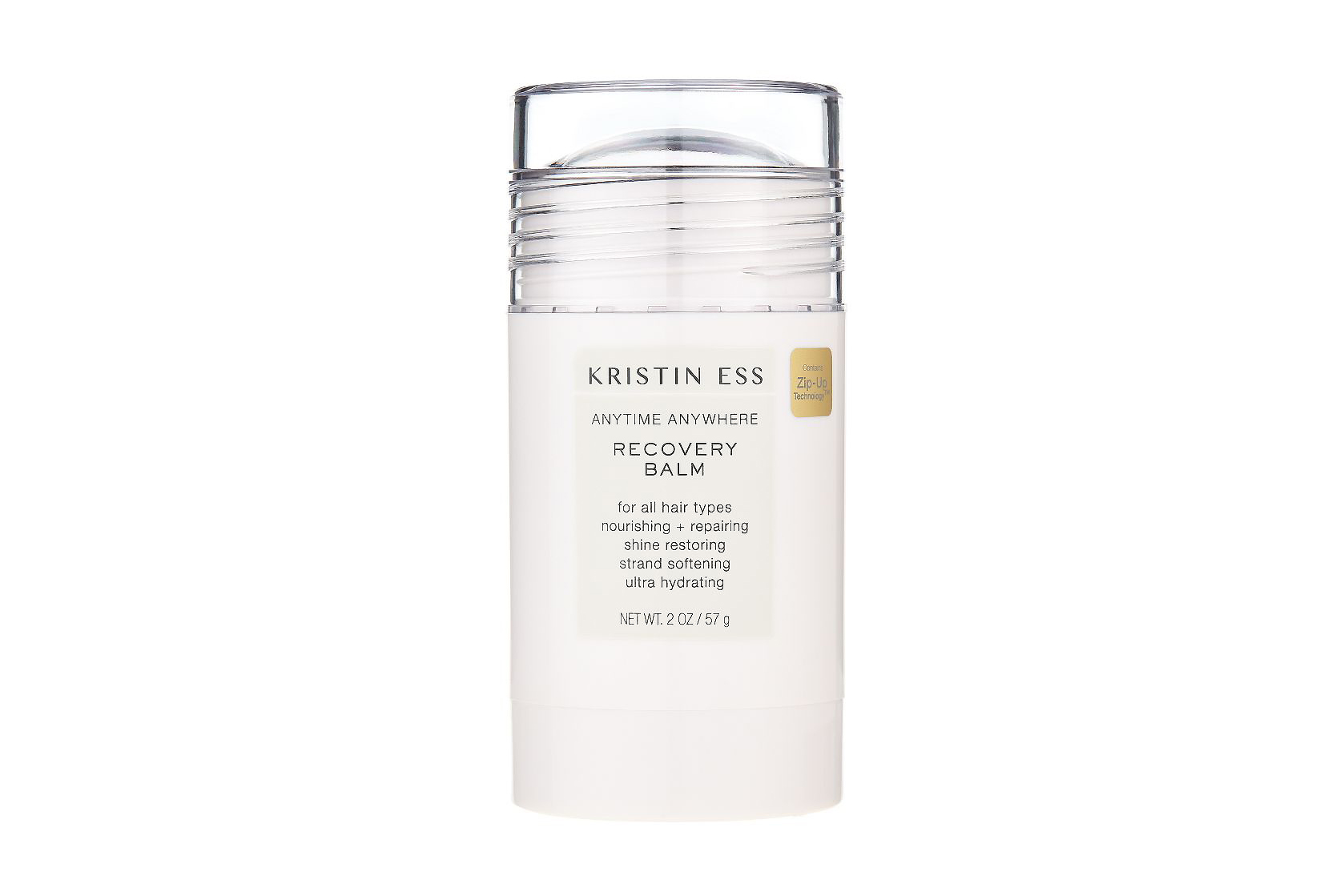 Shop it! $14, target.com
The brand was created by celebrity hairstylist Kristin Ess, who works with stars such as Lucy Hale, Jenna Dewan, and Lauren Conrad. Ess crafts hair products that work for all textures and uses her patented "Zip-Up Technology" on all of them. This high-quality strengthening complex is designed to zip-up the appearance split ends and smooth out damaged cuticles, all while protecting your hair from environmental stressors like pollution. Plus, all her formulas are non-toxic and free of sulfates, parabens, silicones, and phthalates, which for me is essential.
If my split ends are feeling extra dry and brittle, I use this product as a pre-shampoo treatment the night before wash-day. It's infused with moisturizing coconut and strengthening castor oil, so it leaves my ends and crown looking super shiny post-rinse. When I want to create the ultimate J. Lo-inspired bun, I apply this product on my edges to nourish and lay down those flyaways. This product is a total game-changer for me as it continues to keep my buns, braids, and blowouts frizz-free and fly. 
I can't imagine my hair routine without the Kristin Ess Anytime Anywhere Recovery Balm. What I like most about it is that I can see and feel instant results—it's like lip balm for your edges and it softens the hairs that need extra moisture. If you're in search of a multipurpose hair product that'll bring your hair back to life, this is it—take my word for it.