Kristin Davis apparently was asked to audition for Carrie Bradshaw, and we're shook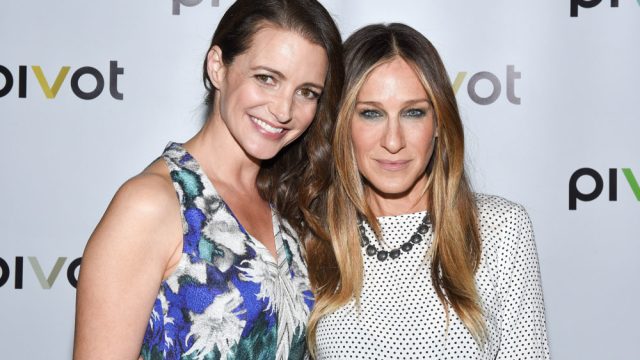 When it comes to television masterpieces like Sex and the City, it's hard to imagine anyone else playing the roles of Carrie, Charlotte, Miranda, and Samantha. Well, it turns out Kristin Davis could have played Sarah Jessica Parker's now-iconic Carrie Bradshaw after series' creator, Darren Star, asked her if she'd consider it.
In an excerpt from Jennifer Keishin Armstrong's new book, Sex and the City and Us, Star opened up about the SATC casting process, revealing that Parker initially wasn't sure she wanted to play Carrie. So he asked Davis, who was already cast as Charlotte York, if she'd consider reading for the role. However, after reading the script, Davis wasn't totally on board with the idea. In fact, she turned it down after reading a description of Carrie's character.
"Carrie's fantastic, but I'm Charlotte,'" she's quoted as saying in an excerpt of the forthcoming book.
We couldn't agree more. We're sure she would have crushed it as Carrie, but we can't imagine a world in which she doesn't play Charlotte. We also can't imagine anyone other than Davis telling Big (Chris Noth) that she curses the day he was born. It was truly ICONIC.
Ultimately, two major changes (no swearing and no nudity) were made to Carrie's character before Parker officially signed on. And the rest is beautiful Sex and the City history.
What are your thoughts on this once-potential casting change up?