Kristin Cavallari has some solid parenting advice for her pregnant "Hills" co-stars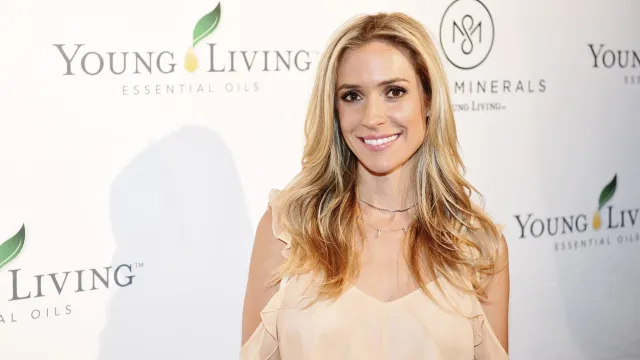 Being a mom is hard without a group of mom friends. So when you have some, it's natural to ask for motherhood advice. Now that many of her former co-stars from The Hills are pregnant, Kristin Cavallari is offering them some solid mom advice. Her words of wisdom? Try not to compare your baby to anyone else's.
"What I've learned is, each baby is so different," Cavallari, mom of three, told TODAY.
Lauren Conrad, Whitney Port, and Heidi Montag are all expecting their first child. Conrad debuted her baby bump on the red carpet earlier this year. Port posted a sweet announcement on Instagram. And Heidi recently revealed the sex of her baby. (It's a boy!) Audrina Patridge gave birth to a daughter last year.
https://www.instagram.com/p/BUzssk7Dsaf
"When Audrina was pregnant, she reached out a lot and asked me some questions," Cavallari continued, adding that she put together a list of her favorite toys and products for Montag.
Since Conrad and Montag revealed that they're having boys, Cavallari, who has two boys of her own, offered a glimpse into what life is like as a mom to boys.
"The best part is, they're so sweet, they're incredibly loving, and they love to cuddle and they love their mommy. And that's the best feeling in the entire world."
As for scheduling a Hills reunion with her former castmates and their little ones, Kristin didn't rule it out. But she admitted it may be difficult. She and her former football player husband Jay Cutler now live in Nashville, far away from the bright lights of Los Angeles.
Since Cavallari has spoken to Audrina the most (they both have daughters around the same age), she would happily do a mommy-daughter trip. "I did tell Audrina that both my boys will be in school in the fall, so when I bring Saylor out, I would love to make that happen." We seriously can't wait!