Kristin Cavallari is not about to be mommy-shamed thankyouverymuch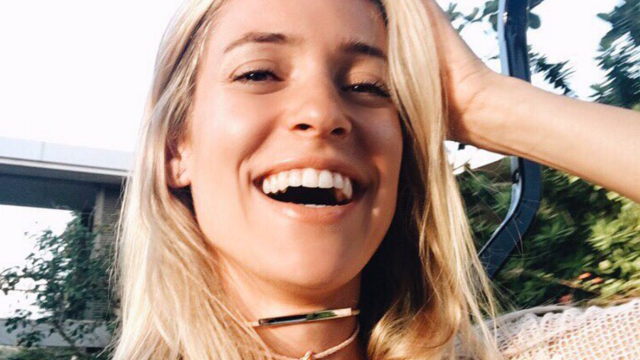 As most know, internet trolls are the actual worst. They creep onto various social feeds and attack anyone about anything, often causing a domino effect where others join in without ever knowing the person on the receiving end. No one knows how this type of cyber-bullying feels more than celebrities and being in the public eye — combined with being a parent — can bring a whole other slew of trolls. However, TV personality (you probably saw her on Laguna Beach) and mother, Kristin Cavallari, is not about to be mommy-shamed, thanks. She recently told E! News why it doesn't get her down and we're in total awe.
"I've had people shame me for different things and I honestly don't care. I'm so confident in what I'm doing that it doesn't affect me."
Back in July, Cavallari faced an onslaught of unfair and uncalled for criticism from Instagram commenters who claimed her children were "too skinny." Even Chrissy Teigen stepped in to defend her friend, tweeting "I will never know why parents criticize others so harshly, knowing they'd go insane if they were on the receiving end ALLTHETIME." Cavallari took the high road and blocked the commenters who body-shamed her children, and wrote back, "Yep, I starve my children. Just blocked the most people I've ever blocked in my entire life. Happy 4th hahaha."  
While she's known as fashion designer and former reality tv star, the soon-to-be cookbook author (that's right!) is so sure of her parenting skills, the trolls don't bother her so obviously she a total boss!
https://www.instagram.com/p/BJjGUFpgvwU
"Being a mom. That's when I feel like I really came into my own and became the person I was always meant to be."
She also gushed about costume choices for this Halloween, admitting she'll have a white cat, fire truck, and pilot in her presence! Be gone, mommy-shamers, because her parenting game is strong!