Kristin Cavallari's husband threw her the perfect surprise 30th birthday party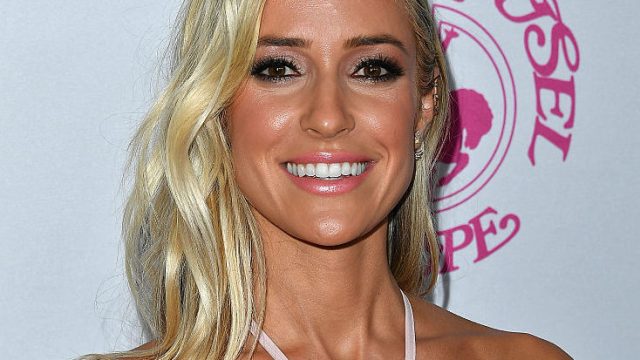 Birthday surprises are so sweet—so when we heard about the birthday bash Kristin Cavallari's husband threw her, we instantly melted.
Jay Cutler, Kristin's husband and Chicago Bears quarterback, hosted a surprise celebration for his wife's 30th birthday at Chicago's Fulton Market Kitchen, which he rented out for the occasion according to E! News.
Jay invited 50 of Kristin's friends to help celebrate the milestone birthday. The revelers had dinner and drinks, and then were treated to cakes and cookies with the big 3-0 on top. Not to be outdone, the decorations included balloons printed with Kristin's birth year, 1987.
https://www.instagram.com/p/BO8Bd6ygEd0
"This is the only somewhat decent picture I have from last night (and we're both clearly sober) but Jay really went all out for my 30th birthday. He threw the most amazing surprise party and made me feel so special and loved and I will forever be grateful for this man, my family, and all my amazing friends. I am the luckiest girl in the world to have such incredible people in my life."
AWW. We're not crying, you are.
While it sounds like Kristin had the best birthday ever, it was already off to a good start even from the beginning. Earlier in the day she posted this photo of herself enjoying breakfast cupcakes.
And it looks like 30 is bringing good things for Kristin — she's now on her way to the Golden Globes in LA, where she'll participate in E!'s Live From the Red Carpet coverage.
 2017 is gonna be your year, Kristin!