Kristen Wiig is officially joining "Wonder Woman 2," and this is starting to feel like the good place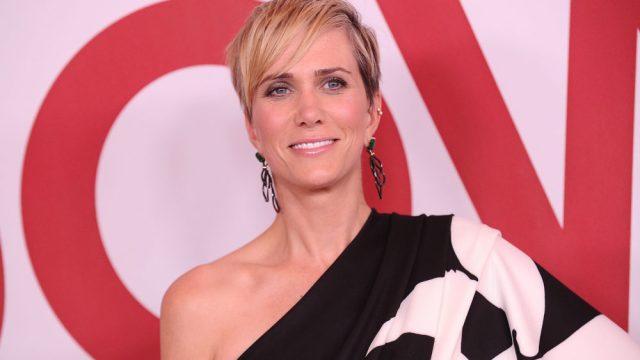 Patty Jenkins just made a *major* Wonder Woman 2 casting announcement and it has us pretty freaking excited. After news of the casting broke last week, the director took to Twitter to confirm that Kristen Wiig will be playing the villain Cheetah in the DC superhero sequel.
Is this the best news ever, or is this the best news ever?
"So excited to confirm the most thrilling news," Jenkins tweeted. "Yes! It's true! So incredibly lucky to welcome the sensationally talented Kristen Wiig to our Wonder Woman family. Can't wait to finally work with one of my favorites. And SO excited by what we have planned. #Cheetah!!!"
In the comics, Cheetah is a major adversary to Wonder Woman, who possesses various Cheetah-like qualities, including superhuman speed, super strength, the ability to see in the dark, a very keen sense of smell, and naturally, terrifying claws. Throughout the comics, there have been various iterations of Cheetah, ranging from socialite Priscilla Rich to business tycoon Sebastian Ballesteros.
While some seem a bit skeptical about Wiig's casting, because she's best known as one of the most gifted comedians around, the Skeleton Twins actress is no stranger to dramatic roles — and in the hands of Patty Jenkins, we're so excited to see what she'll do as Cheetah.
Meanwhile, her nemesis couldn't be more thrilled by the news.
Diana Prince herself, Gal Gadot, took to Twitter so express her joy over Kristen Wiig's casting. She tweeted, "I'm SO excited welcome on board Kristen! This is going to be WONDERful!"
Between Jenkins returning to direct the blockbuster superhero sequel — which will reportedly see a bit of a time jump, taking place in the 1980s, during the height of the Cold War — and the film being headlined by some seriously talented women, we're not sure we can wait until 2019 to see Wonder Woman 2.
The only thing that would make the sequel even better would be the return of a particular WWII soldier. We're one hundred percent keeping our fingers crossed for Steve.