Kristen Wiig is returning to host "Saturday Night Live," so thank the comedy gods
It's already been an amazing season for Saturday Night Live so far, but now it's about to get even better. One of our favorite funny ladies, Kristen Wiig, will return to Saturday Night Live, hosting the episode on November 19th and we can't contain our excitement. That's right, in just a few days Wiig will return to her OG launching pad and we HOPE she'll revive some of our favorite SNL characters like perpetually "sorry" student Gilly, "Weekend Update" regular Aunt Linda, and if we're VERY lucky…Target Lady.
If there's anyone that can bring a smile to our faces right now, it's Kristen.
Of course, this isn't Kristen's first rodeo as host – she previously returned to SNL as a host in May 2013 – but it's been a while since we've seen her on the show for more than one sketch, and every time she does come back it's comedy gold.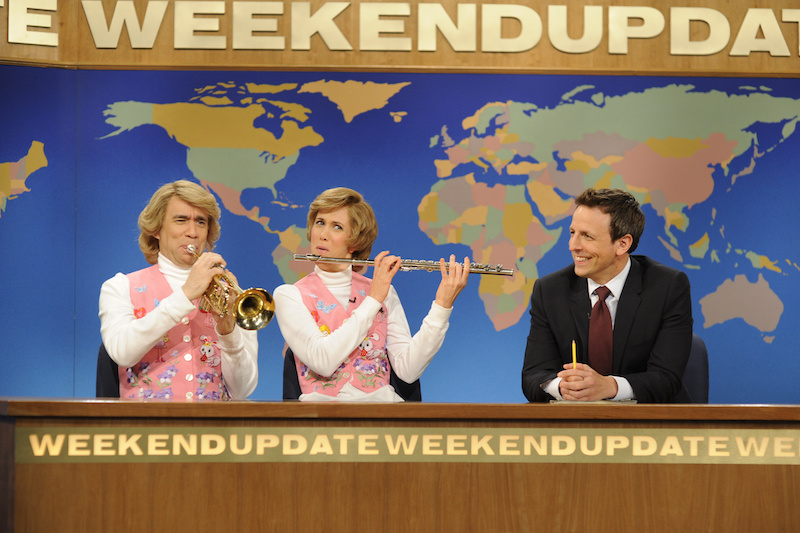 Kristen first joined Saturday Night Live as a featured player in Season 31 (2005) and was promoted to full cast member in the following season (32) in 2006. She left SNL in Season 37, with her final performance airing on May 19, 2012. Since then, of course, Kristen has gone on to star in a number of huge films like The Secret Life of Walter Mitty, Zoolander 2, Ghostbusters, and Sausage Party.
And we can't wait to see what she has in store for us during her second SNL hosting gig!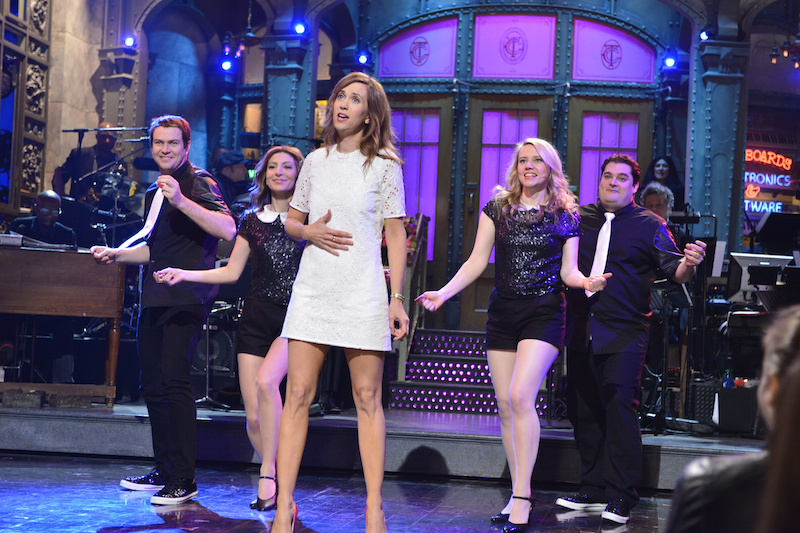 Making their musical guest debut on Kristen's episode will be English indie pop band, The xx. So be sure to tune in on November 19th to watch Kristen totally slay it again on SNL!