Kristen Wiig—we mean, Peyton Manning—stopped by "The Tonight Show"
Kristen Wiig is the queen of comedy and impressions. She's so good that we can't actually tell if it was Kristen or Peyton Manning who joined Jimmy Fallon on The Tonight Show Thursday night. While the two don't look that much alike, Kristen was pretty convincing when it came to answering questions and demonstrating Peyton's football prowess. We guess we'll just never know.
We are, of course, joking. Kristen, who appeared on the show decked out in Peyton's jersey and gear, is a bit of a mess when it comes to football. However, she is amazing at pretending she knows about football, giving the most hilarious answers to questions and completely missing the target when it came time for her to prove her skills.
Kristen's ability to think of ridiculous answers on the fly is exactly why we love her. For instance, what's Peyton's favorite pre-game snack? French fries and toast. What was his major? Environmental Science. His favorite store? Sears.
We also love that this is no the first time Kristen has gone on Jimmy Fallon's show incognito. Remember when she showed up dressed as Khaleesi (shoulder dragon in tow)?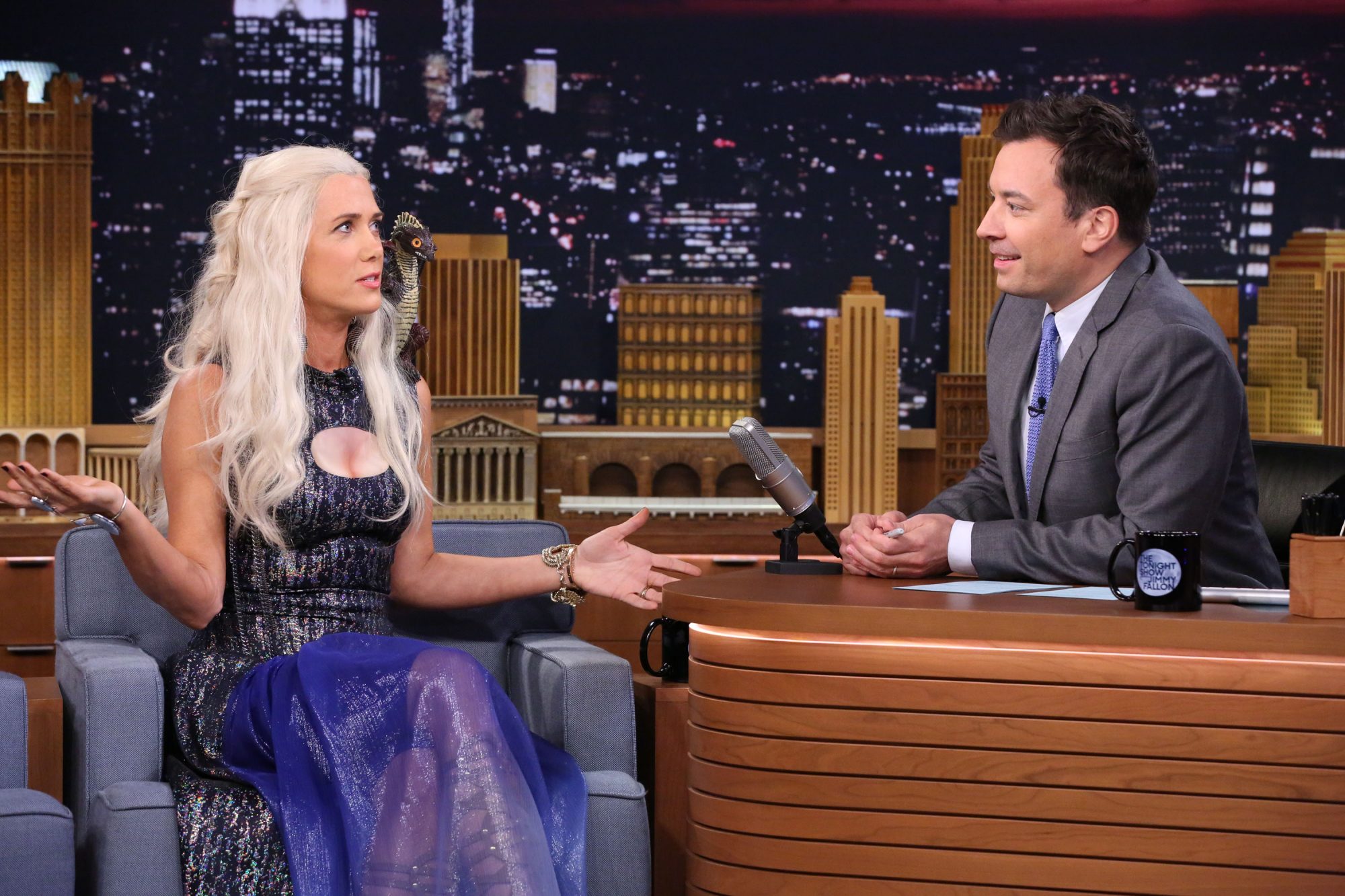 Or, how about when she came dressed as Harry Styles?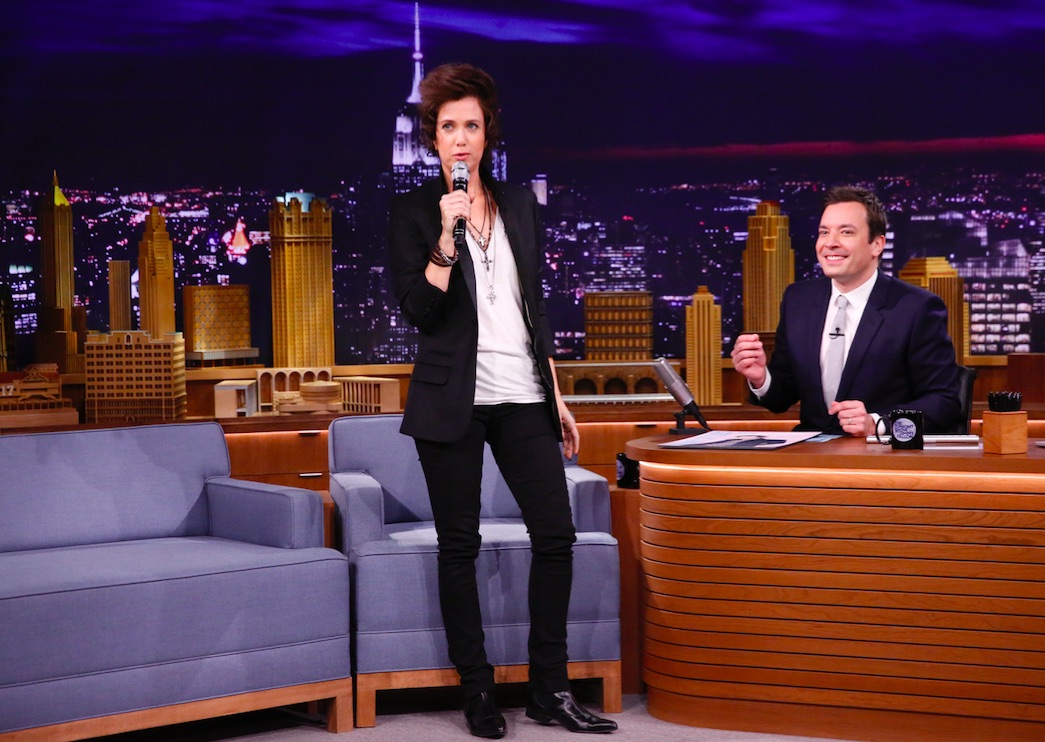 Our favorite person? Kristen Wiig. We hope she never stops these amazing impressions.