Kristen Wiig is reportedly a new mother to twins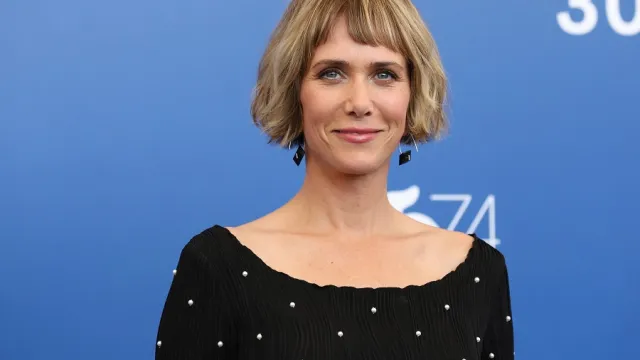 According to an Us Weekly report, Bridesmaids star Kristen Wiig and her fiancé Avi Rothman recently welcomed twins via surrogate. Though Wiig has yet to confirm the news herself, all signs point to motherhood.
In May, Wiig sparked pregnancy rumors during her Mother's Day Saturday Night Live monologue, which she filmed from the comfort of her own bedroom floor. "This is the Mother's Day show, and at SNL, it's a very special time to celebrate moms. Unfortunately, probably like a lot of you, I can't be with my mom on this Mother's Day. So, I hope it's okay, I would like to tell her I love her," she said.
"I don't know if I truly appreciated my mom the first 45 years of my life," Wiig continued. "But this year I'm feeling especially grateful for her advice, her love. I'm so thankful for all the things she's taught me, like preparing me to be a mom myself."
No further details about this comment were given at the time. But it looks like she was not-so-subtly hinting at the fact that she was expecting.
Wiig and Rothman got engaged in August 2019 after three years of dating, Us Weekly reports. Because Wiig keeps her personal life incredibly private, not much is known about their relationship. And because both Wiig and Rothman aren't on social media, it may be a while before we get actual confirmation from Wiig herself that she has taken on the new role of mom.
But, while we eagerly await said confirmation, we send our congratulations and wish Wiig and Rothman (and their recently doubled family) well.