Kristen Stewart looks like a mermaid with a buzz cut in her turtleneck gown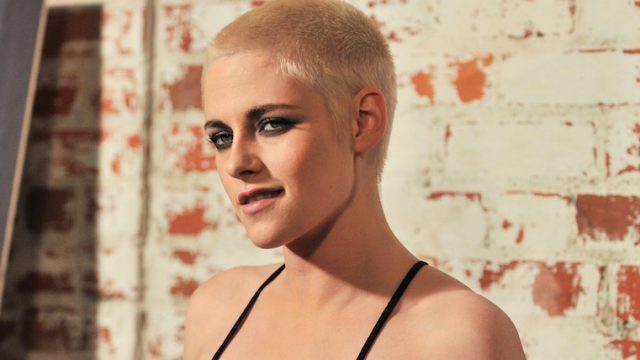 Most of us don't necessarily equate the phrase "turtleneck" with "edgy." But Kristen Stewart wore a Chanel turtleneck dress to the New York Personal Shopper premiere that just blew every style assumption we ever had out of the water.
The beige, floor-length, sparkly(!) gown revealed nothing but Stewart's arms (and super fierce tattoo), and came complete with two subtle front pockets (LOVE that detail). And of course, we'd be remiss if we didn't mention the best accessory of all — her brand spankin' new bleached buzz cut. She completed the look with a bold smokey eye, neutral lips, and a simple silver arm band.
The juxtaposition of bold punk-rock attitude and simple elegance works so incredibly well, and is an aesthetic we're not sure anyone on the planet could pull off as deftly as Stewart. Take a look: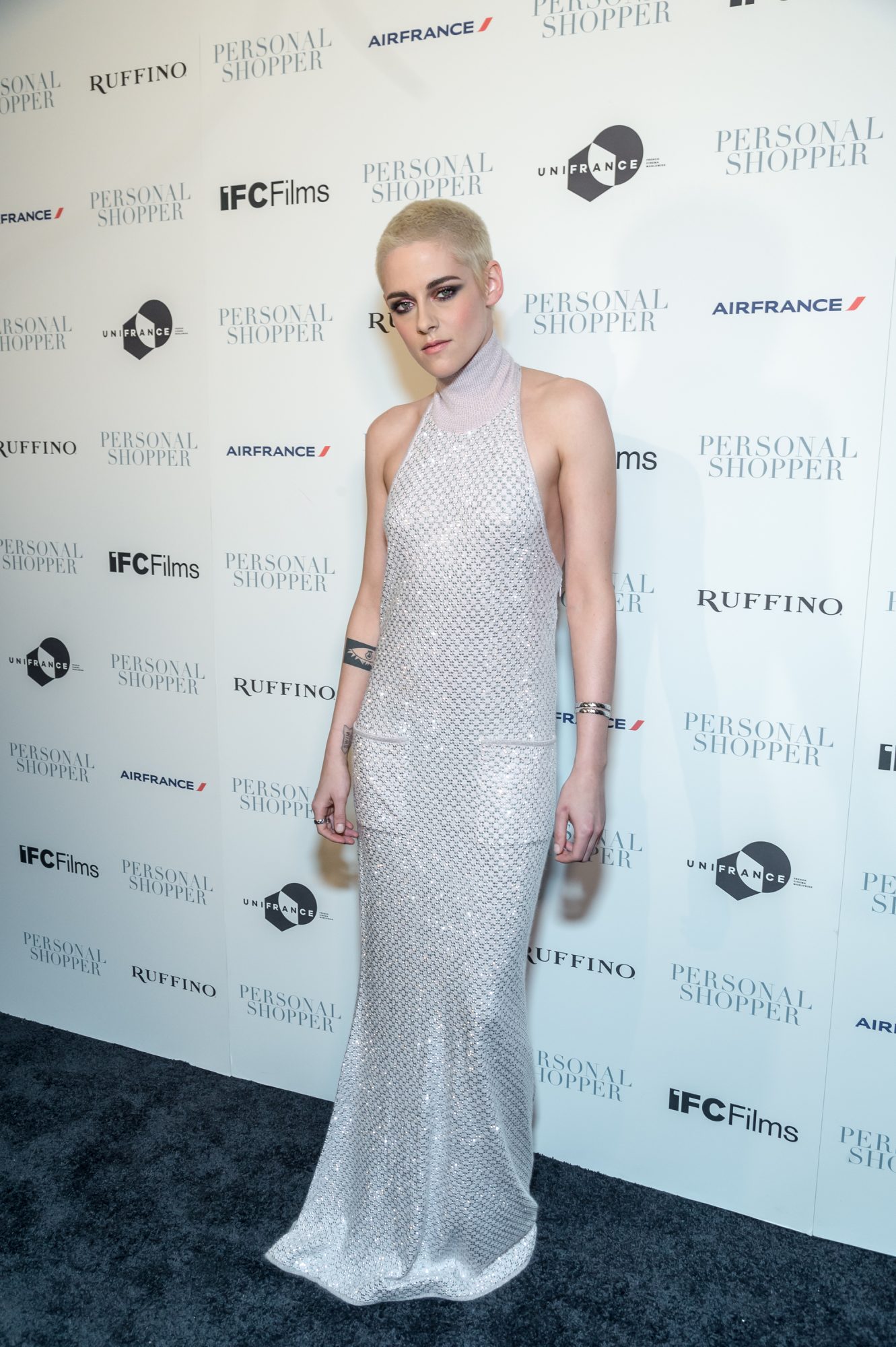 Let's get a better view of that makeup.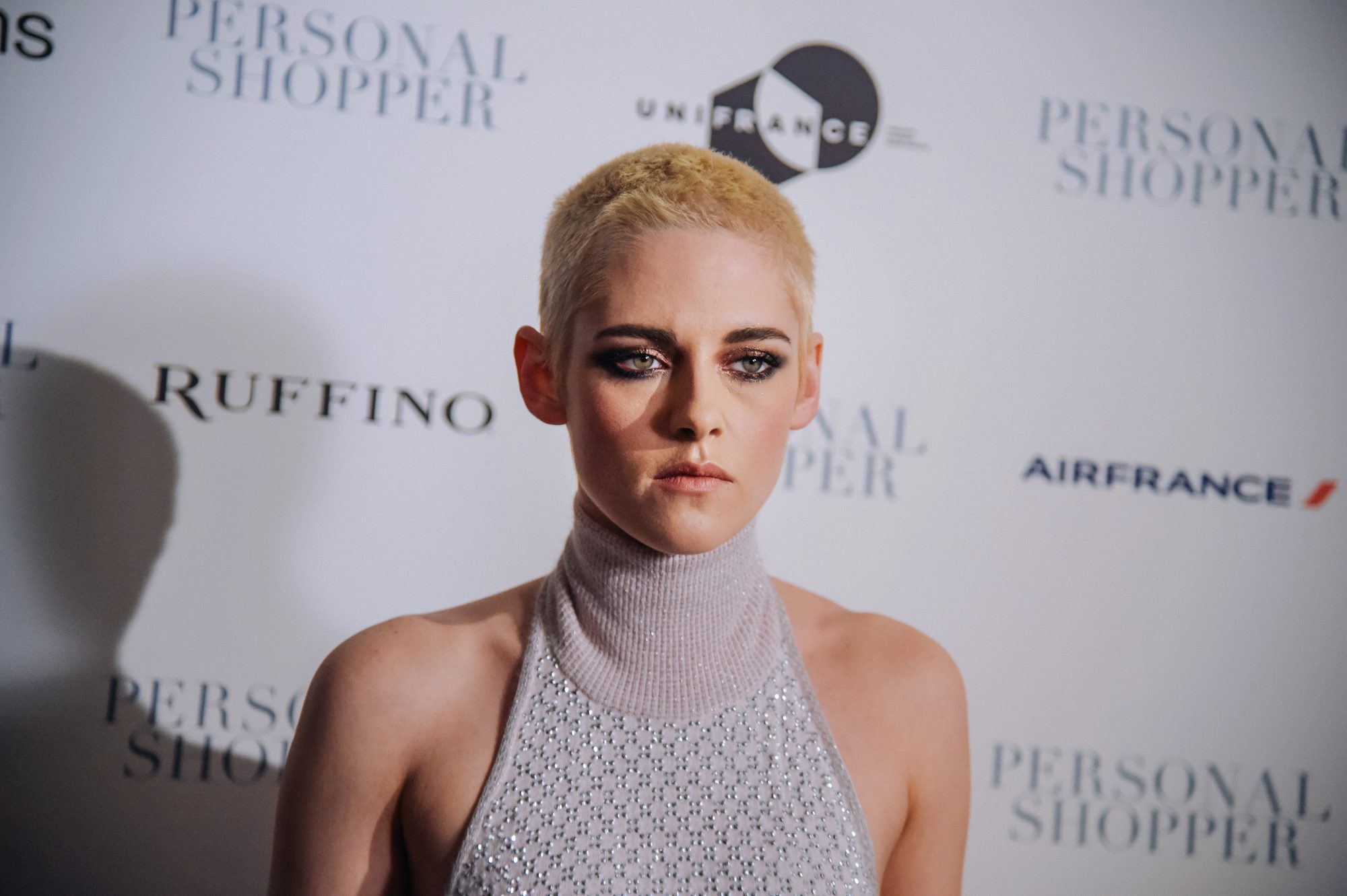 And finally, check out the super unique way the dress clasps in the back.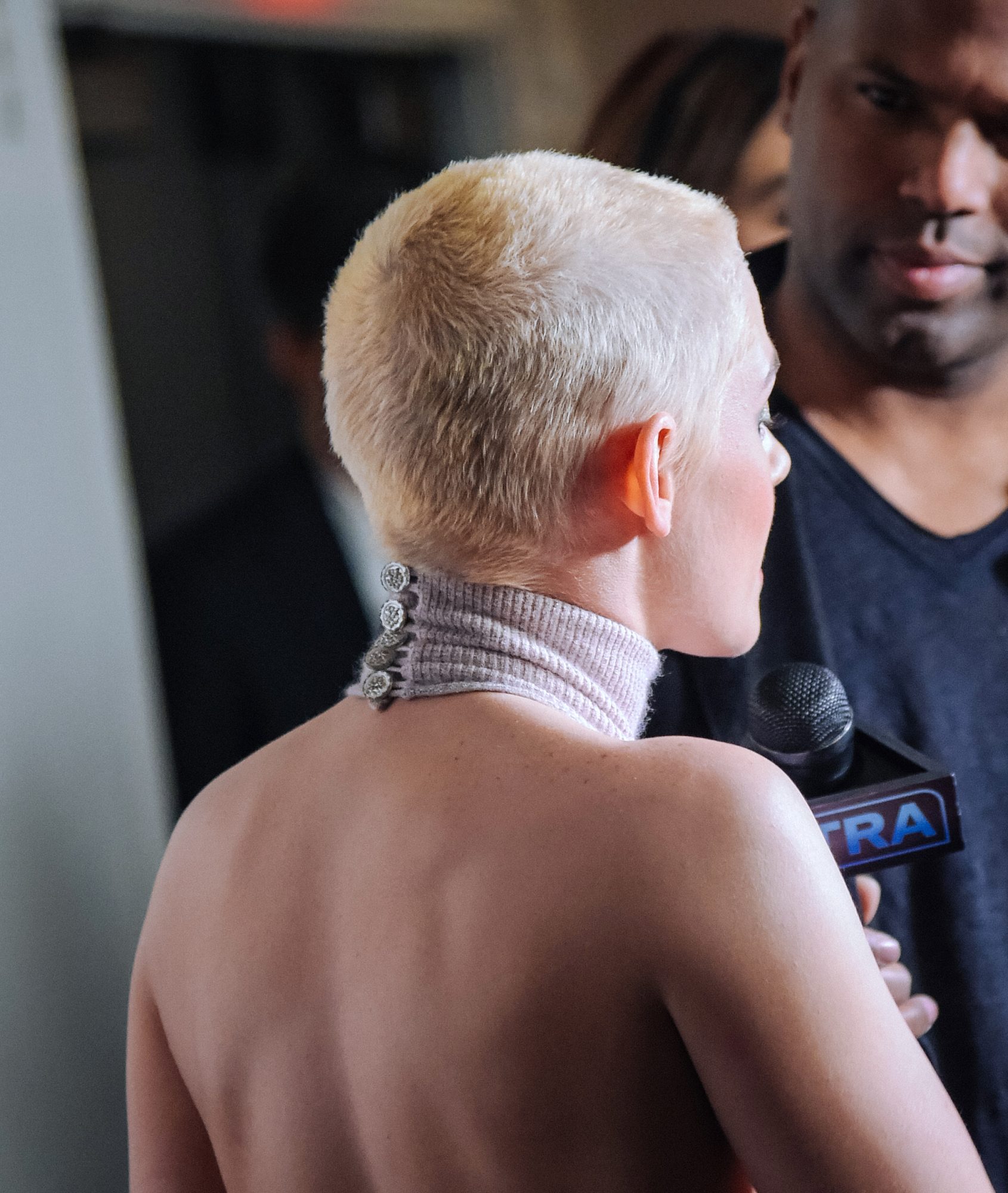 This is officially our new favorite thing.
Personal Shopper is the much-anticipated, Olivier Assayas directed film about a young American working as a personal shopper in Paris…who seems to be able to communicate with her dead twin brother. It's a supernatural thriller (not the super fun rom-com the title might suggest), and The New York Times has called Stewart's performance "entrancing." (Not that we're surprised).
Here's the trailer (prepare to be creeped out!).
https://www.youtube.com/watch?v=dSqMpkGOW9g?feature=oembed
It premieres today (March 10th). Which means we officially now have weekend plans. Also, we now officially are on the hunt for a gorgeous turtleneck dress. A la this Bar III one at Macy's for just $29.99!
Happy shopping! (and watching!)