Kristen Stewart's outfit at Cannes was so inspired by Tim Burton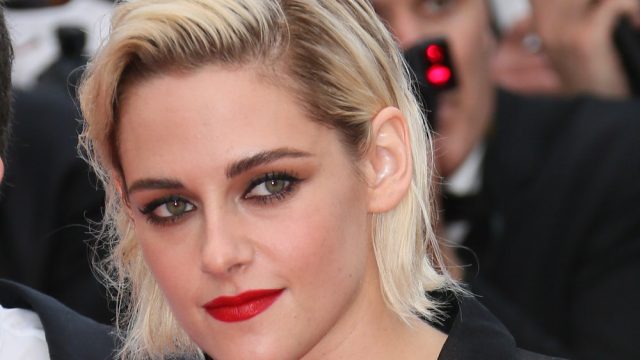 As a Chanel muse, it's not hard for Kristen Stewart to slay when it comes to her outfits. From a see-through button-up to stylish skirts with sneakers, the star has been killing it, especially at Cannes.
In her latest red carpet look for the festival, Kristen transported herself from a scene in a Tim Burton film. OH MY GOTH!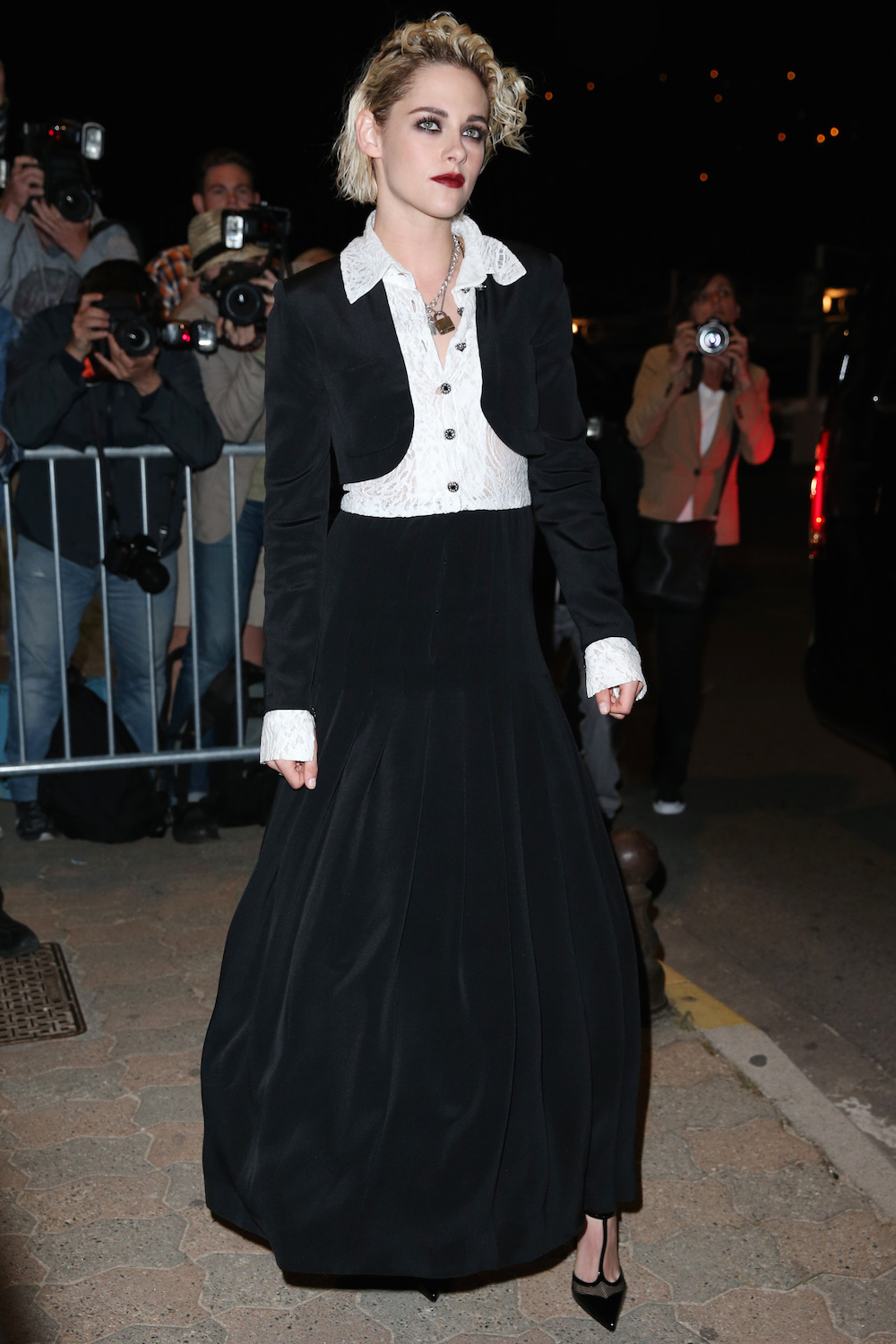 Doesn't this just SCREAM Helena Bonham Carter in Sweeney Todd?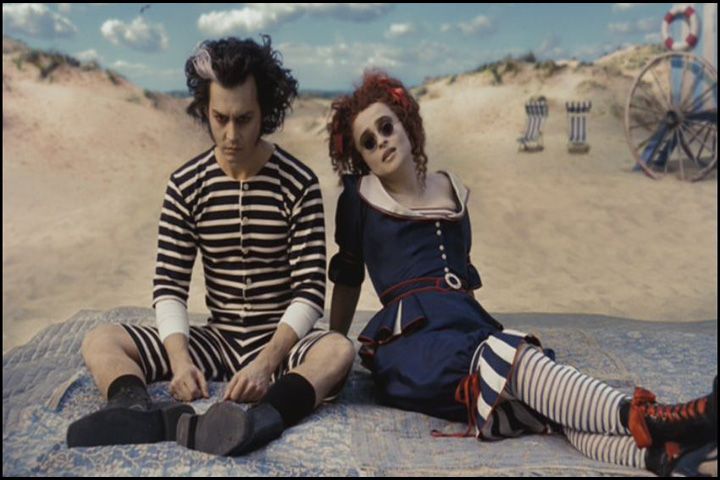 And also can we talk about THIS ~gothic~ look? Her sheer paneled button up shirt and skirt were also bananas. The detail on that tulle is AH-MAZING.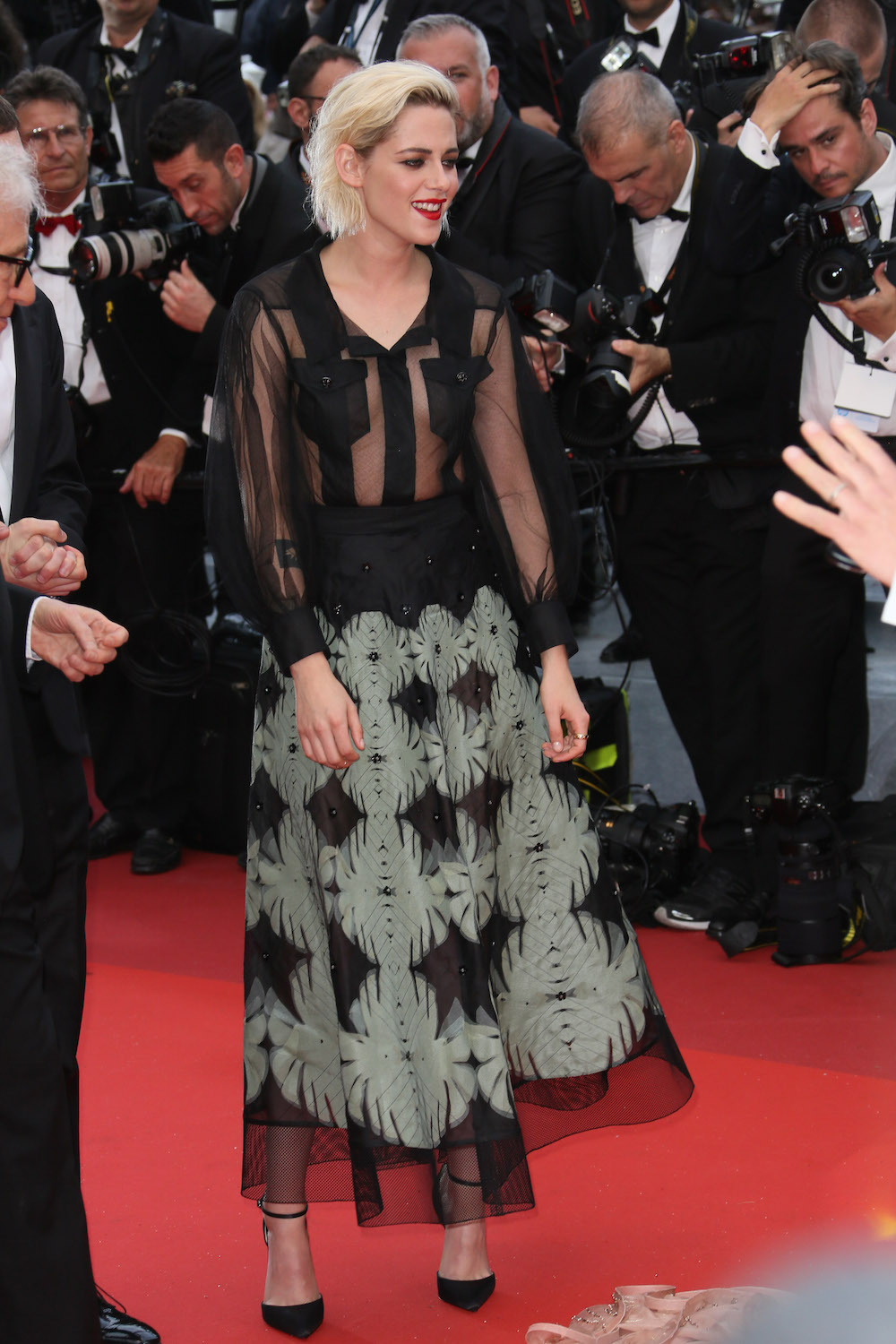 Even her more casual Cannes looks are impeccable. Those checkered Vans! That striped miniskirt! While Stewart paired heels with some of her outfits, she opted for flats for some occasions, defying Cannes Film Festival's strict policy that requires women to wear heels.
"It has become really obvious that if [a man and I] were walking the red carpet together and someone stopped me and said, 'Excuse me, young lady, you're not wearing heels. You cannot come in.' Then [I'm going to say], 'Neither is my friend. Does he have to wear heels?' It can work both ways," Stewart said.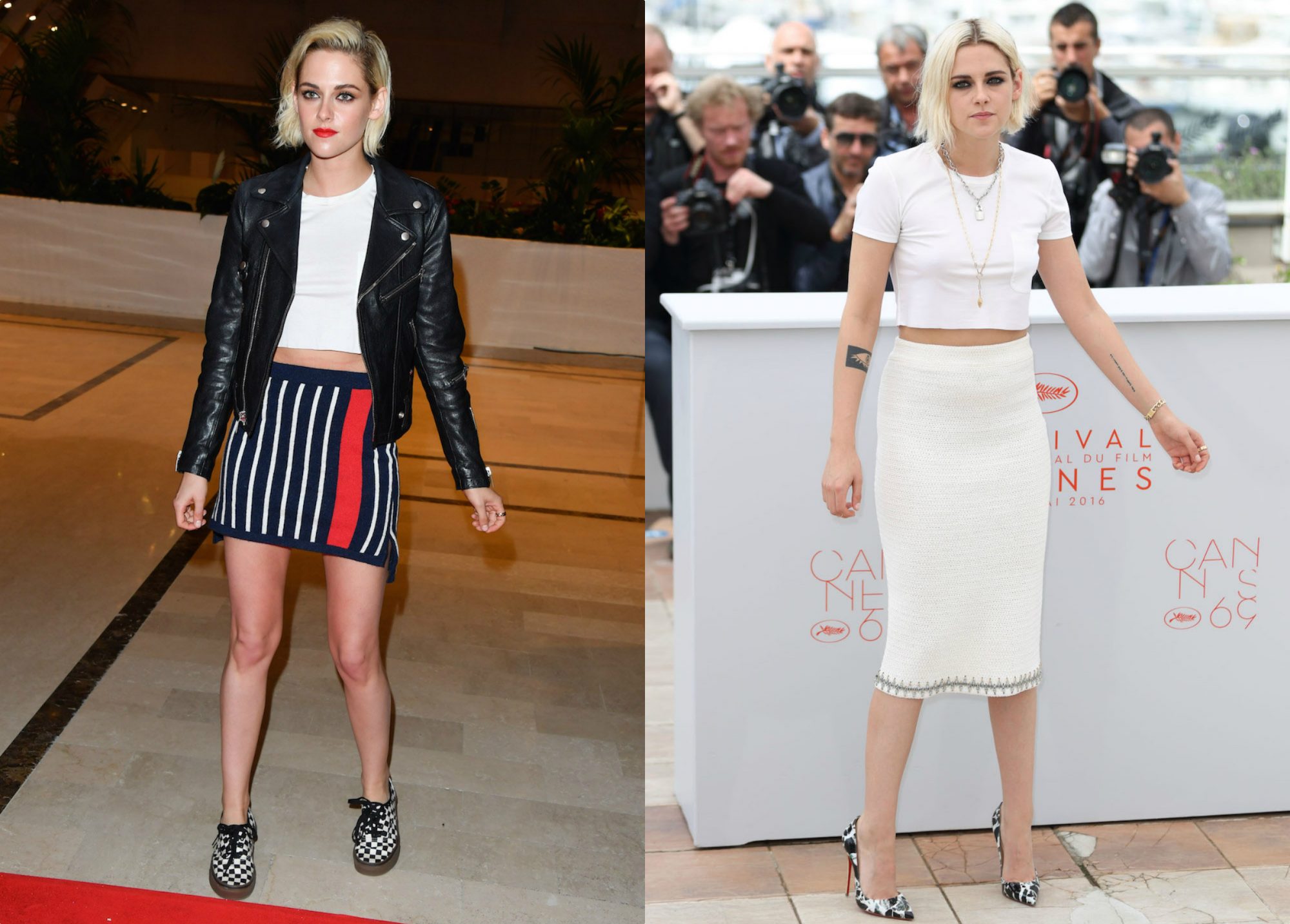 Also? We are all going to have to get a padlock necklace IMMEDIATELY. I mean LOOK: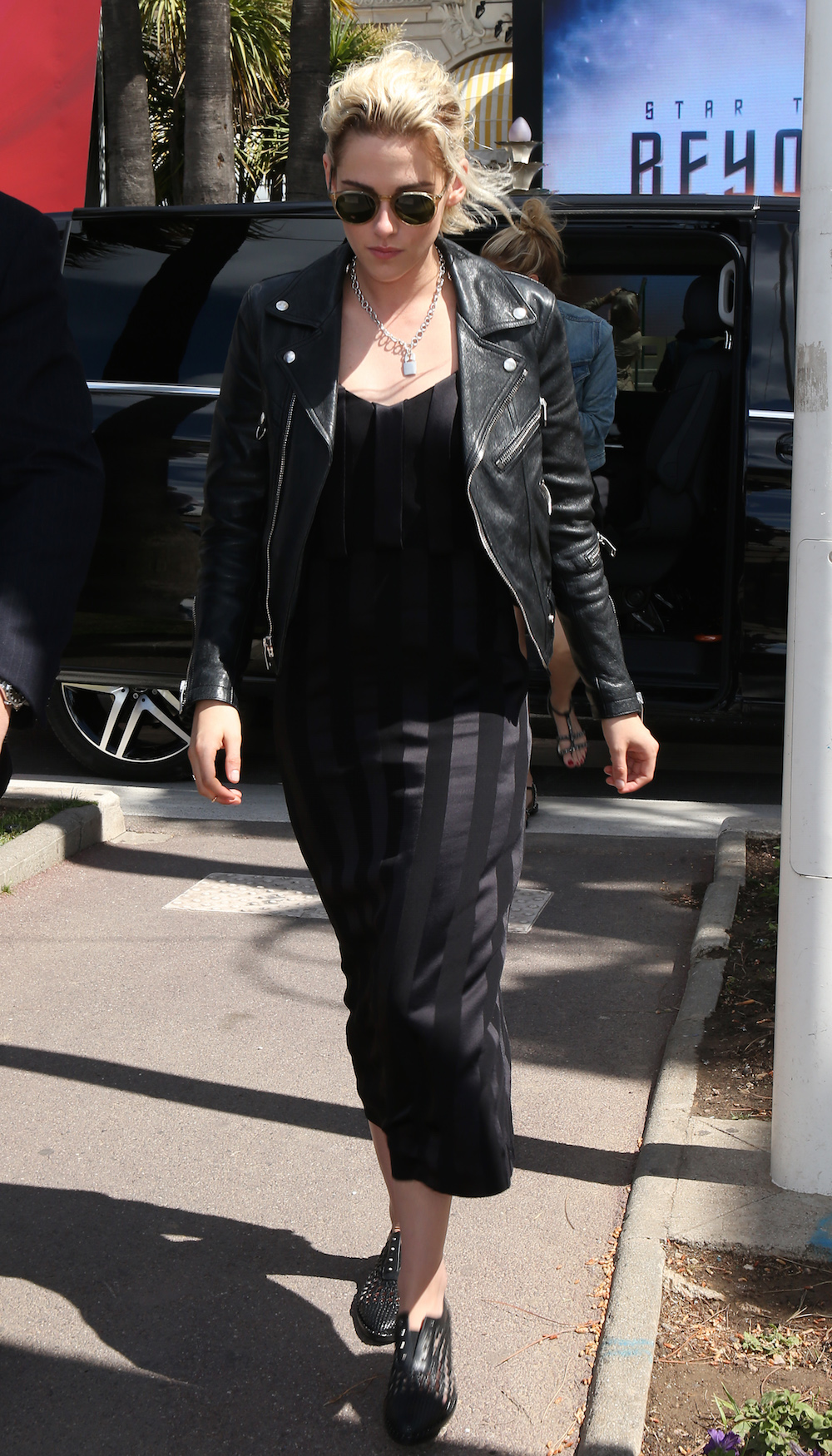 All the applause to Kristen Stewart for winning the fashion game at the Cannes.