Here's what we know about Kristen Stewart's directorial debut "Come Swim"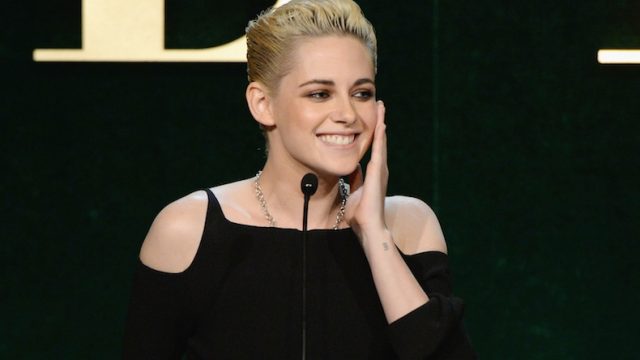 YAS KWEEN YAS! Kristen Stewart is making her film directorial debut with a short that will premiere as Sundance. Come Swim is one of 68 short films selected for the 2017 festival. Also written by Stewart, the film runs 17 minutes long, and its description sounds so KStew-ey, we're all about it:
"A diptych of one man's day; half impressionist and half realist portraits."
Stewart and Clark have been dating since early October.
We wonder when this artistic collaboration began, and if it had to do with their getting together, or the other way around.
Come Swim was produced by Stewart's Sage + The Saints collaborator David Ethan Shapiro.
https://www.youtube.com/watch?v=0Eu6Z0wdjAI?feature=oembed
We're digging that her two directorial works thus far are titled with directives. KStew in charge.
The 2017 Sundance Film Festival shorts program includes narrative, animation and documentary work. Stewart has been a fairly fixed figure at the festival in past years, having appeared in 2016's Certain Women, 2014's Camp X-Ray and 2010's Welcome to the Riley's and Runaways.