Kristen Stewart shared how she tries to help other women when she sees them being harassed
At last night's ELLE's Women in Hollywood event, Kristen Stewart introduced spotlight honoree and former coster, Riley Keough. But before she did so, the actress spoke up about the recent sexual assault allegations against Harvey Weinstein. Stewart also shared how she tries to help other women when she sees acts of everyday harassment.
She began by saying,
"I just want to express how thankful I am to hear what is typically a sort of like murmured pseudo-conversation [in the industry], because we've all been talking about this forever — not to make it specific, but it is, about this motherf-cker."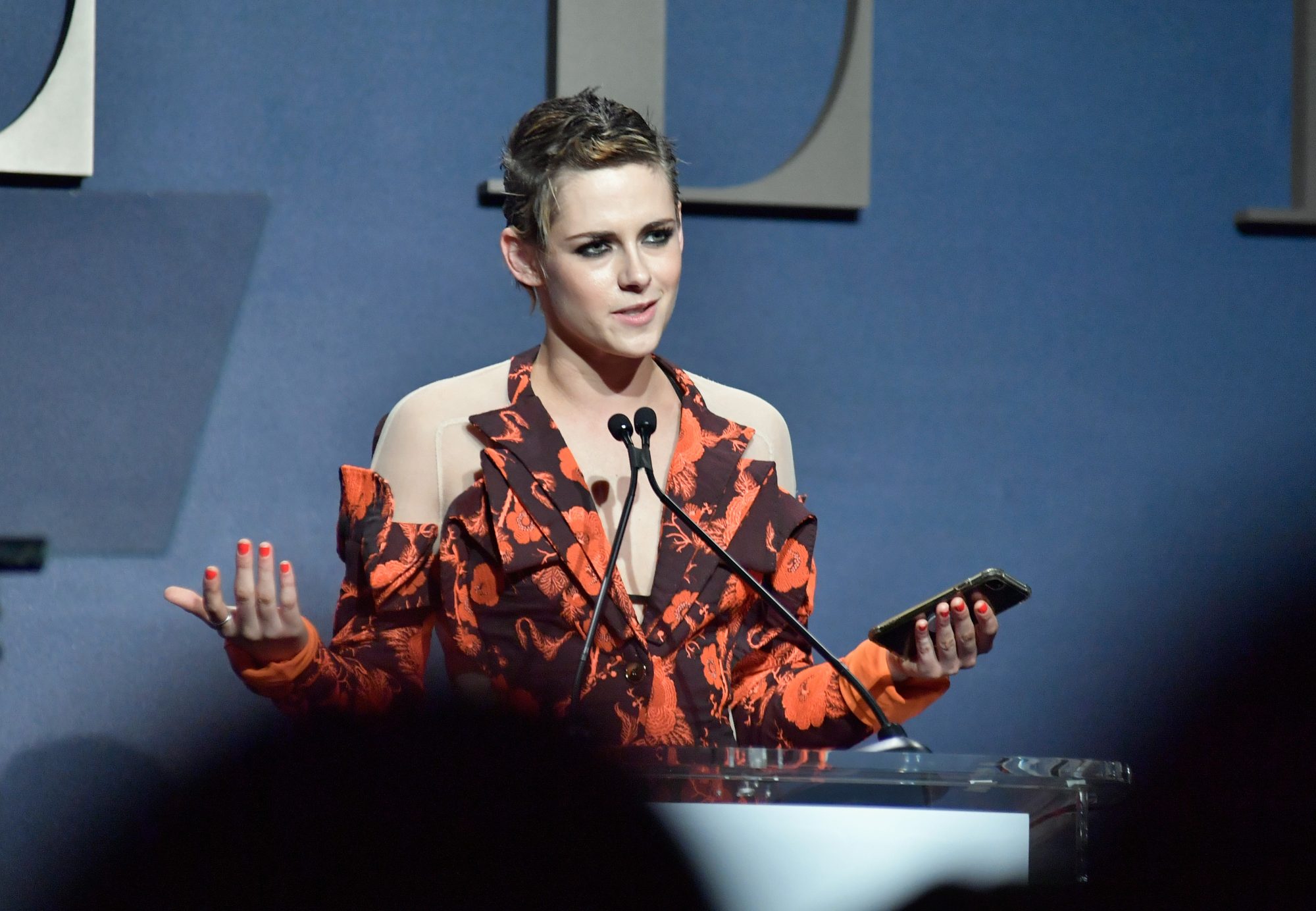 She then noted how she tries to speak up for other women who are being placed in uncomfortable or compromising positions when she sees it around her.
"I can't tell you how many times I've saved makeup artists — because it trickles down to makeup artists, camera assistants — from DPs who are like, 'Hey babe,' you know like, it happens on lesser scales, too," Stewart said. "And, um, when I say like 'saved' I mean momentarily been like, 'Hey, don't, fucker.' And then they're embarrassed for one second but then it just keeps going every single day."
While we understand how frustrating it is that a harasser might only be "embarrassed for a second" when called out on their behavior, we are so heartened to hear that Stewart makes an effort to call attention to inappropriate behavior while it's happening. Speaking up at work can be a difficult, uncomfortable thing to do, but it will make the victim feel less alone in the moment. And that's important in and of itself.
https://www.instagram.com/p/BZq3UKMHjVA
Stewart also asked listeners to be aware that sexual harassment takes place on every level within the industry — not just between high level producers and A-list actresses. It affects the women on the crew, the styling teams, and beyond, and these women are often just as afraid of speaking up and losing their job security.
Thanks, Kristen, for speaking up on behalf of the victims, and for reminding us to always keep our eyes and ears open.