Kristen Stewart takes business lady style to another level by leaving her shirt at home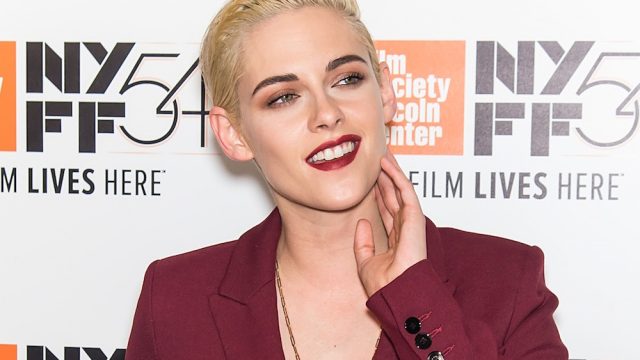 When it comes to fashion, we love when someone steps out of the convention and slays the confidence to wear whatever floats their boat. Some pieces have been classics for a long time, like a business suit, and it's hard to make them stand out from any other office wear.
But, leave it to Kristen Stewart to show us how it's done.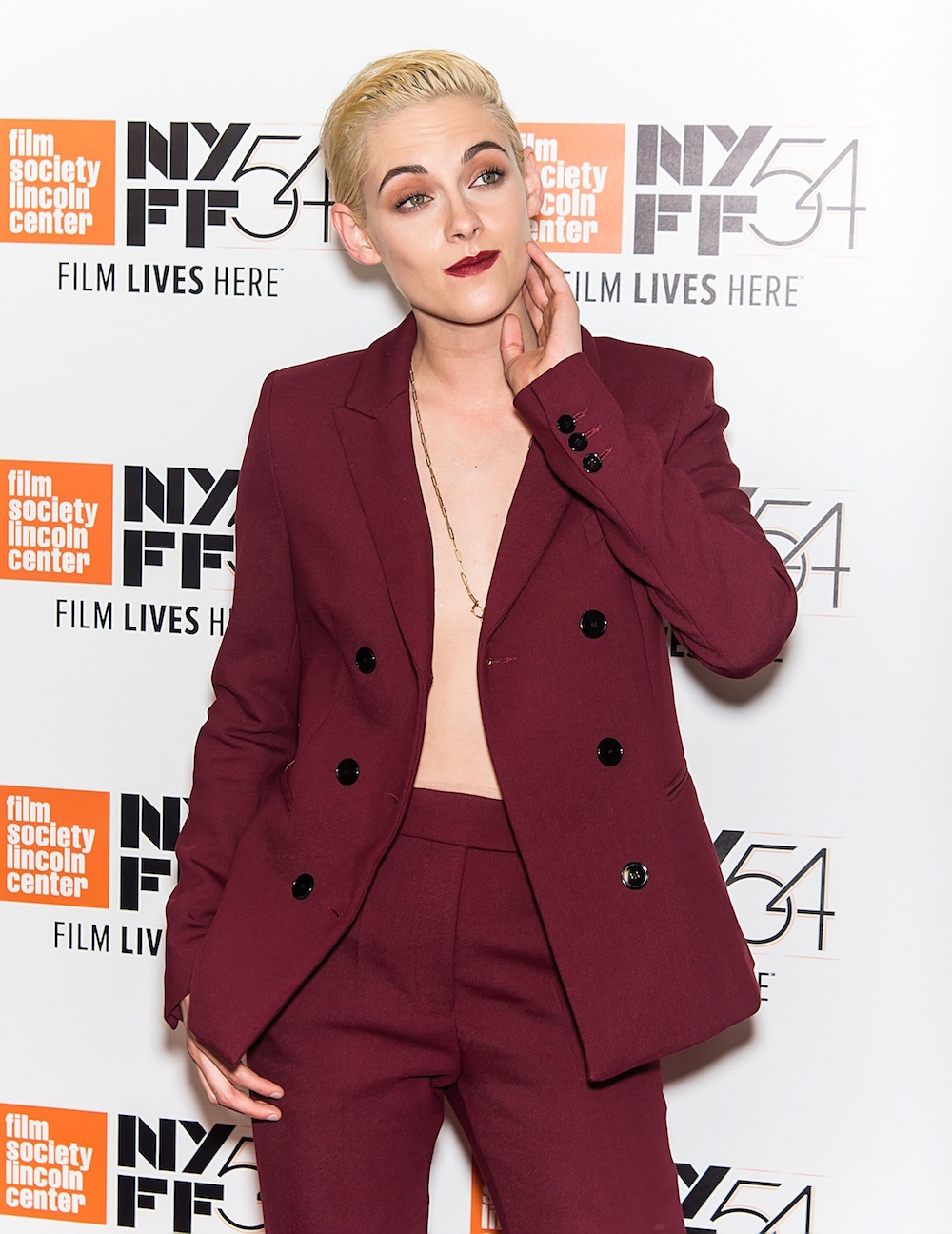 The 26-year-old actress KILLED her business lady style on the red carpet at the 54th New York Film Festival for the Certain Women premiere by "forgetting" her shirt and rocking it.
With her platinum blond hair slicked back, she made that deep red suit sing, forgoing any shirt underneath and letting the blazer shine.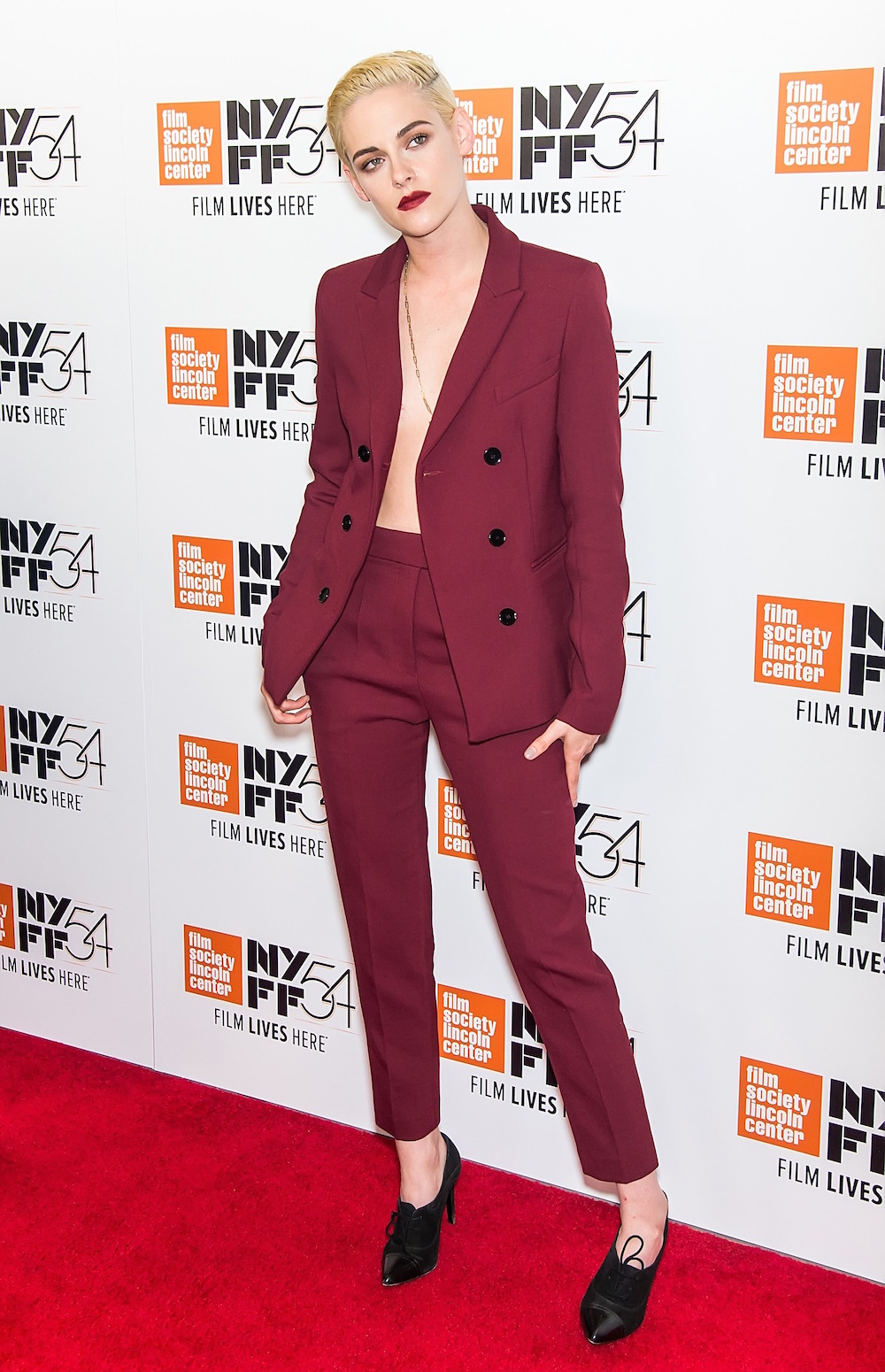 Of course, she upped the look by accessorizing with black ankle boots and a simple gold chain necklace.
We already knew she was one of the coolest ladies in Hollywood and this look proves that it doesn't matter what she wears, or doesn't wear, she will always leave us wishing it was something we thought of first.
And judging by the photos, she was comfortable and totally in love with the look, too.