Kristen Stewart wore an itty-bitty rat-tail at Cannes, and only she could make this a trend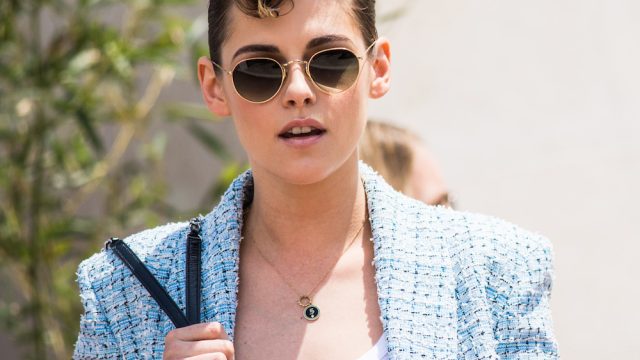 Today in hair goals: Kristen Stewart appeared at a Cannes Film Festival event rocking the teeniest, cutest rat tail ever. (Yes, really.)
Last night's Met Gala had much of the Internet drowning their eyeballs in a celeb-studded sartorial feast. Meanwhile, on another continent, the film world was busy prepping for another major event. The 71st Cannes Film Festival is underway on the French Riviera, and the stars are not failing to bring the chic heat.
Purveyor of tomboy style Kristen is a member of the 2018 festival jury, which also includes movie industry heavy-hitters like Lea Seydoux, Cate Blanchett, Ava DuVernay and Khadja Nin.
The actress attended a kickoff event for the festival in a fabulous powder blue Chanel suit from the Resort 2019 collection. She sported a clean white tank under the pastel-colored tweed.
Kristen rocked a greaser boy hair style that we've seen before, but the pièce de résistance? A teeny, tiny braided rat-tail at the nape of her neck. Pompadour in the front, party in the back. We never thought we'd find the metalhead, '80s steeze so fashionable, but Kristen made it so.
Stepping out in French Riviera-worthy style.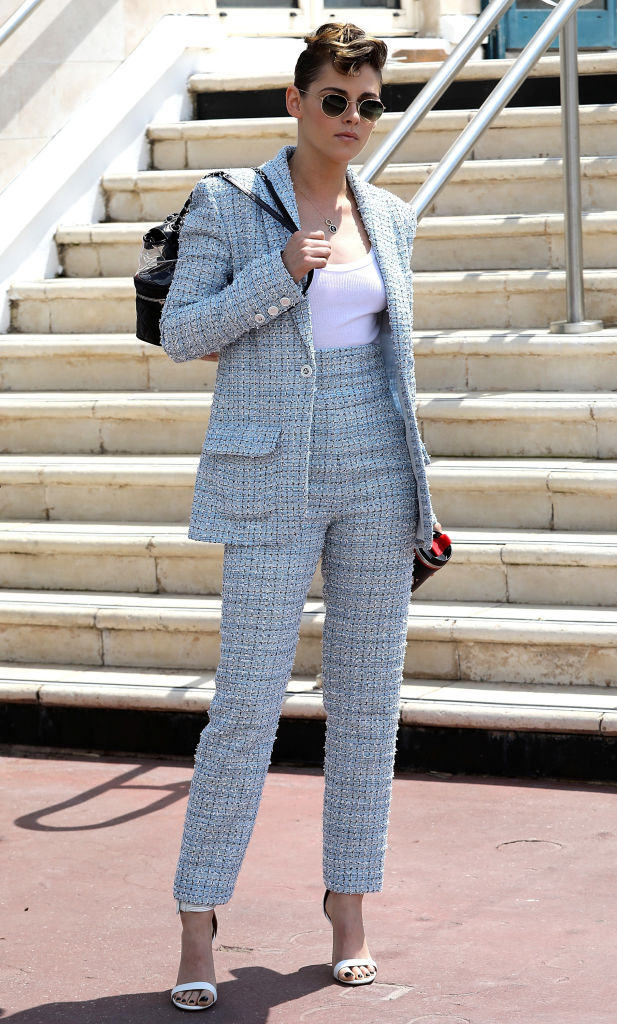 A vision in powder blue! Loving that white sandal, black polish combo. Mlle. Chanel would be proud.
Daddy's home.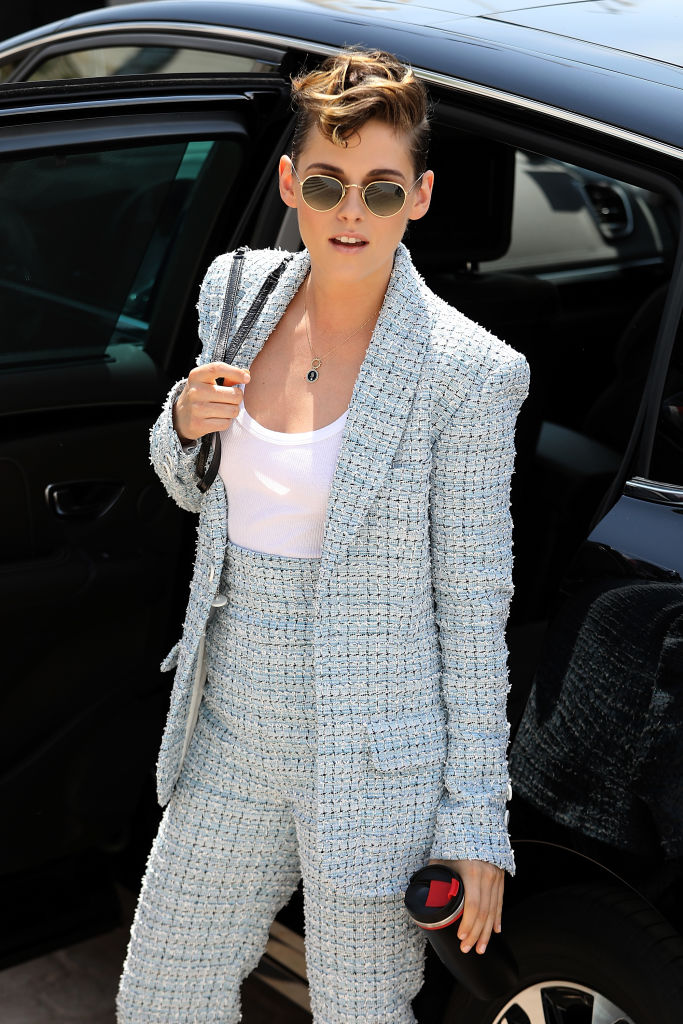 Ugh, why is she so hot?
Party in the back.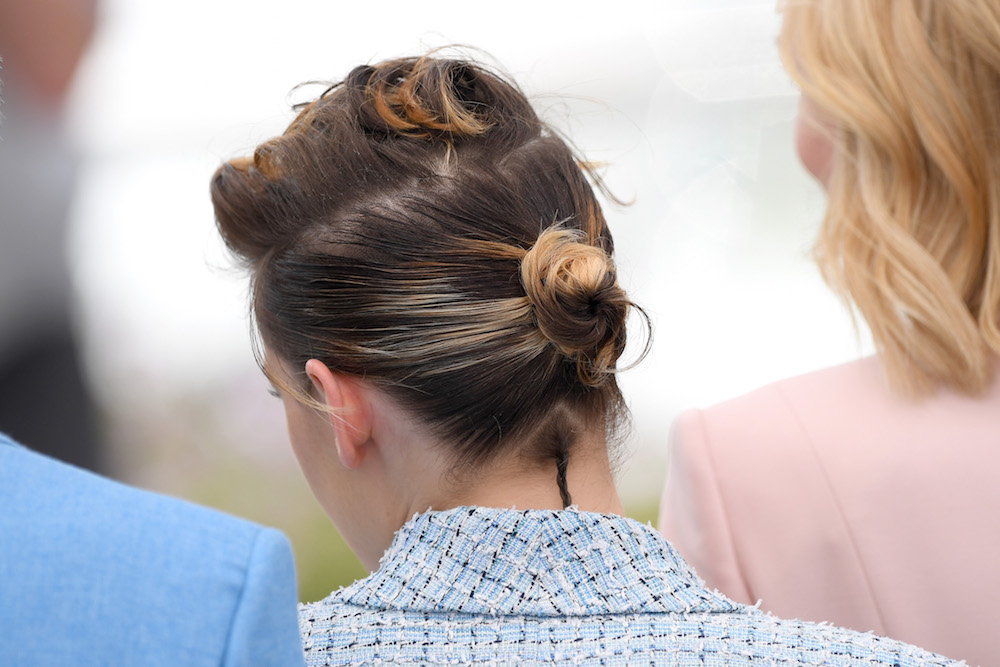 The rat-tail is a delicate detail that anyone with a bit of hair can try at home. Adds a certain je ne sais quoi, non?