Kristen Stewart looked like a punk Charlie Brown when stepping out in this look
She's a badass no matter what she wears, but Kristen Stewart's punk rock Charlie Brown airport ensemble this week had us snapping our fingers and yelling, "Yasss, girl."
Hopping on a flight to New York — and rocking her bold new platinum-blonde buzz cut — Stewart donned a pair of shredded black jeans and a Charlie Brown-style striped top (though cropped, of course, because she's a fierce modern woman). She also finished off the outfit with a pair of black sneakers (and fishnet socks!) and a well-loved, black zip-up hoodie.
Perfect for a long, coast-to-coast flight!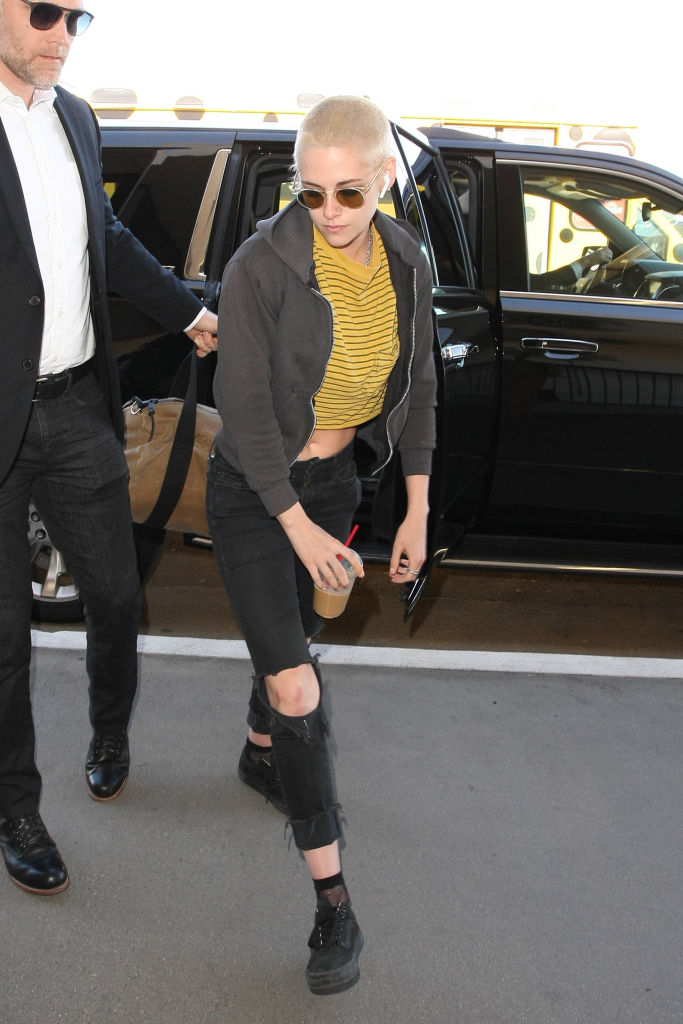 And in case you've forgotten what Charlie Brown looks like, here's a refresher.
Makes total sense now, right?
We're loving this whole look, and we think it's the perfect complement to Stewart's confident new 'do. The actress, who's currently on tour promoting her new film, Personal Shopper, a psychological thriller, explained on the Today Show that she buzzed her head in preparation for her next movie role as a mechanical engineer in Underwater.
"For me it's practical!" she said. "I'm not going to have touch-ups once I got the helmet on [for my role]. I must shave my head!" Plus, she added, "I've been wanting to do this for a long time, just for novel's sake...The producer suggested it and I said, 'That's a great idea! I am game!'"
In Personal Shopper, Stewart plays a psychic medium searching for her dead brother, and also an isolated, lonely personal shopper in agony over his death. It's out in theaters now, so be sure to check it out… if you dare.