Kristen Stewart will play Princess Diana in a new movie, and it's genius casting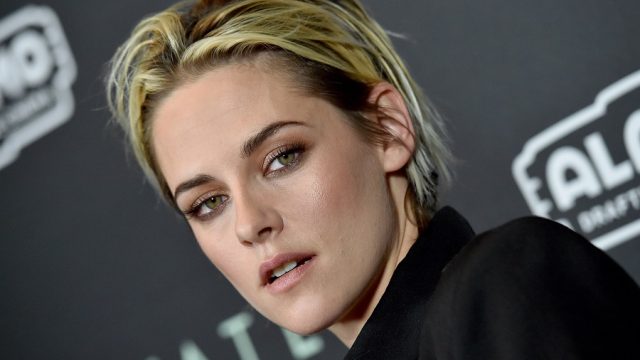 Kristen Stewart is set to play Princess Diana in the upcoming dramatic film Spencer, which details a single Christmas weekend in the early '90s when the Princess of Wales comes to terms with the fact that her marriage to Prince Charles has gone off the rails. According to Deadline, Pablo Larraín will direct and produce Spencer—he's the force behind 2016's Jackie, starring Natalie Portman. All of this is so much yes.
Like Princess Diana, Stewart was also pigeonholed into a specific role after acting in the Twilight film franchise. Larraín, who called Stewart "one of the great actors around today," understands that she brings the perfect combination of mysteriousness, fragility, and strength to the table.
"The way [Stewart] responded to the script and how she is approaching the character, it's very beautiful to see," Larraín told Deadline.
"I think she's going to do something stunning and intriguing at the same time. She is this force of nature."
It's clear that fans on Twitter think the casting is inspired, as well.
Spencer is set to commence production in 2021, though it will be part of the virtual Cannes market this year, where buyers will vie for it. Larraín spoke further about the "fairy tale" implications of his movie and of Princess Diana's life.
"We all grew up, at least I did in my generation, reading and understanding what a fairy tale is," Larraín told Deadline. "Usually, the prince comes and finds the princess, invites her to become his wife and eventually she becomes queen…When someone decides not to be the queen, and says, I'd rather go and be myself, it's a big, big decision, a fairy tale upside down."
He continues, "I've always been very surprised by that and thought it must have been very hard to do. That is the heart of the movie."
This upcoming film is not a full biopic, and, therefore, it will not deal with her tragic 1997 death. It instead narrows in on the three days over Christmas, Diana's final three days in the House of Windsor. With Stewart leading the way, there's no doubt that this story will be moody and dramatic, yet heartfelt and empowering.