Kristen Stewart's new short film has her feeling inspired to make feature-length movies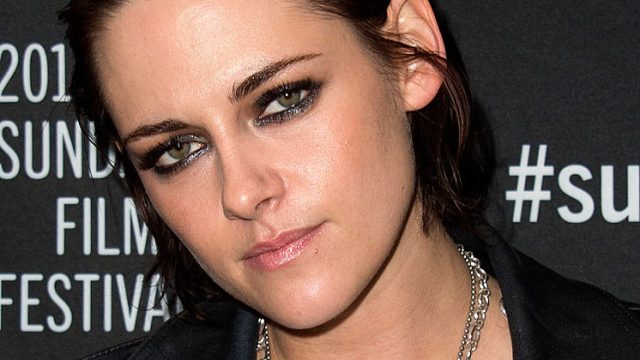 We absolutely adore Kristen Stewart. It's been amazing to watch her grow into herself and, as cheesy as it sounds, really blossom in a huge way. We respect her and her talent so much! So we were thrilled when we learned that Kristen Stewart was directing her first short film, Come Swim. We can't wait to see it! But we're even *more* thrilled to hear that Kristen Stewart is now feeling more inspired than ever to start directing even more. Kristen Stewart plans to direct feature-length films too, like, yes!
She just talked to Refinery29 about the work she's doing at Sundance for Come Swim, and it was actually so full of pretty genius career advice. Ugh, we heart her so much! If you've ever wondered when you'll know you've discovered your passion, let her wisdom guide you.
When asked if she'd like to become a director of feature-length films, Kristen Stewart explained to Refinery29 that she'd definitely, definitely love it. Kristen Stewart plans to direct even more in the future, and we're THRILLED.
"Honestly it took me too long, like I can't believe I'm already 26 and I just made my first short. I don't see like a huge distinction between acting and directing the way I approach it. So, I want to allow myself to ride some momentum and allow that to give me confidence."
But don't worry! That doesn't mean Kristen has plans to ditch acting anytime soon, TG.
"Still, I love what I do. It's kind of the same thing. It's like when it's good and it's fucking cohesive and right...I have manic happy eyes, like I get so fucking stoked when something works, I literally look like an insane person. It's so satisfying, it's crazy, I grit my teeth.
Kristen Stewart, we applaud you. We'll always aspire to be as authentic and honest as she is! We can't wait to see her films in the very near future.