Kristen Stewart opens up about being madly in love with her girlfriend
In the past, Kristen Stewart has worked hard to protect her personal life from the prying eyes of the world (and the paparazzi, of course). But now that she's in a healthy relationship that has her feeling better than ever, Kristen reconsidered and is ready to share her love with the world.
Specifically, the actress is currently in a relationship with film producer Alicia Cargile (who was once Kristen's personal assistant).
"Right now I'm just really in love with my girlfriend," Kristen told Elle UK. "We've broken up a couple of times and gotten back together, and this time I was like, 'Finally, I can feel again.'"
As you can see, Kristen is at a point in her life where she feels free to open up about her partner. This leaves us wondering: What changed? What helped Kristen get to a place where she can speak candidly about her love life?
"When I was dating a guy I was hiding everything that I did because everything personal felt like it was immediately trivialized, so I didn't like it," Kristen explained, according to People. "We were turned into these characters and placed into this ridiculous comic book." Overall, Kristen felt that the media was taking her relationship away from her, by making it into something that it wasn't.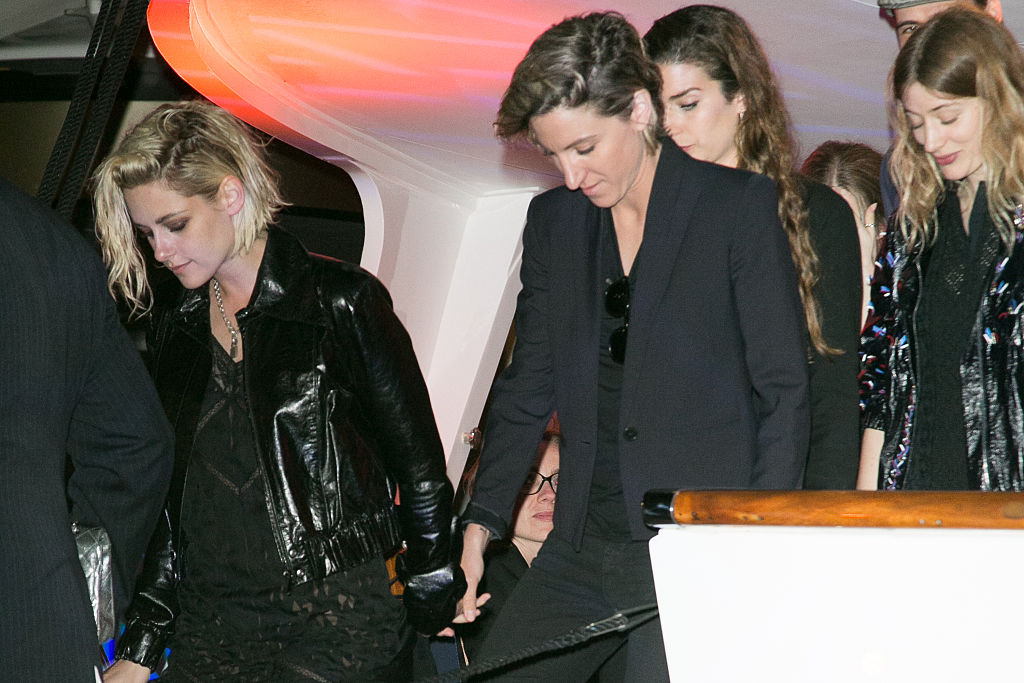 However, Kristen's perspective completely changed when she began dating a woman. Stewart revealed,
"I was like, 'Actually, to hide this provides the implication that I'm not down with it or I'm ashamed of it, so I had to alter how I approached being in public. It opened my life up and I'm so much happier.'"
In the end, when it comes to her sexuality, Kristen prefers to avoid labels and not worry about defining herself. She once told Variety, "If you don't get it, I don't have time for you." (Way to go, Kristen!)