Kristen Stewart just made AirPods the coolest accessory of 2017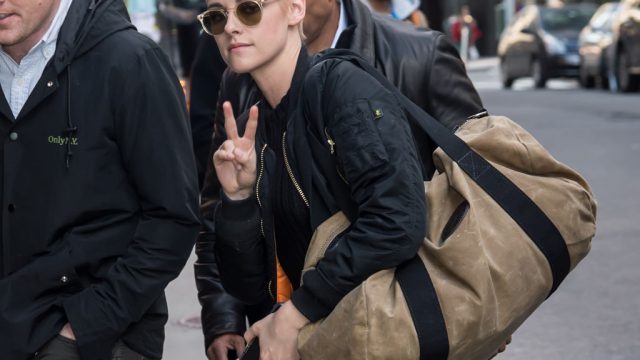 First she made a Charlie Brown shirt look cool AF at the airport, and now Kristen Stewart is turning Apple AirPods into the most covetable accessory of 2017. Is there anything this woman can't do?
Looking hipper than hip in an all-black ensemble while out in New York this week, Stewart paired a shredded wrap skirt with a crop top, and finished off the outfit with a bomber jacket for a DGAF look. The actress kept out the noise around her with a pair of futuristic Apple AirPods nestled into her ears for an overall effect that's glam-goth-meets-Blade–Runner — and we're totally into it.
Here's a close-up on the AirPods, because we know you're wondering how anyone can make these things look cool.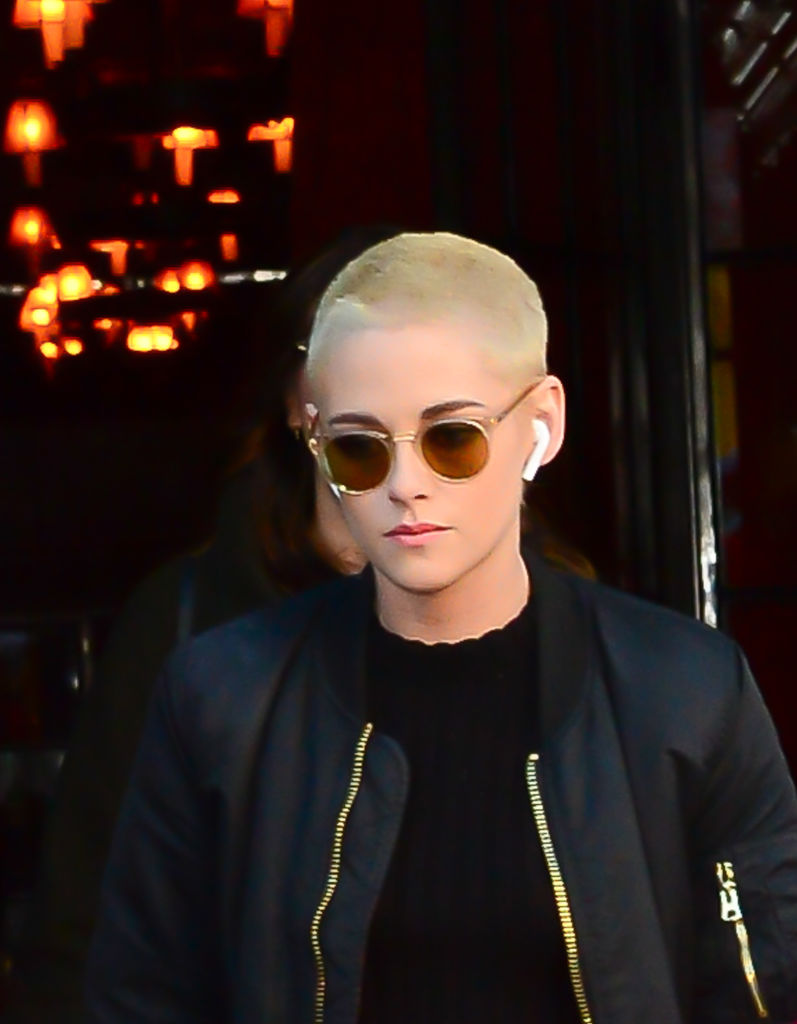 So hip, right?
Now, check out Kristen's full ensemble — it's fierce!
Stewart — and her badass new buzz cut — is in New York this week for the premiere of Personal Shopper, her latest film. At the Thursday night opening, the actress dazzled on the red carpet in an glittering, embellished gown from Chanel's pre-fall 2017 collection.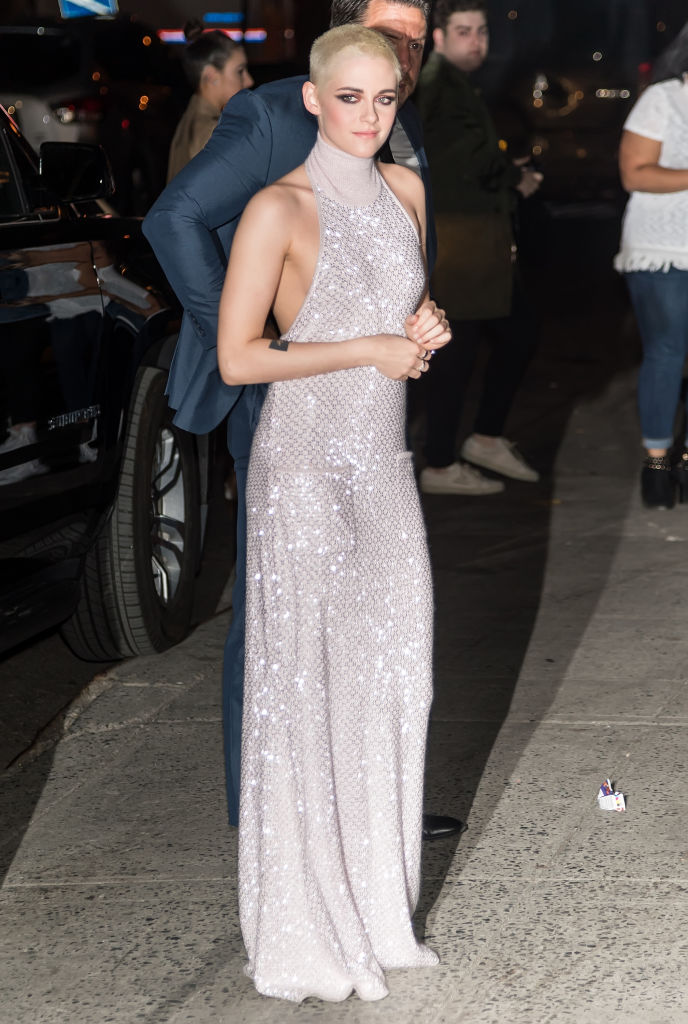 Can we just stop and admire this gown for a moment? From the turtleneck collar to the blush tone to the glimmering accents to the GD pockets, this frock is fabulously feminine and edgy — and it suits Stewart perfectly.
Personal Shopper, about a psychic medium/personal shopper who is desperately trying to contact her dead brother, is out today — we know what we'll be doing this weekend!