Kristen Stewart is glad she isn't expected to wear heels anymore on the red carpet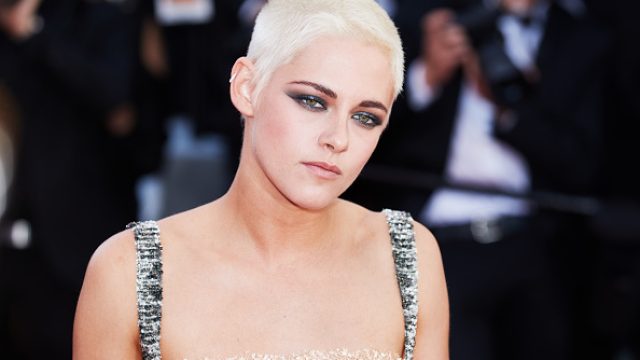 In an interview with The Hollywood Reporter at the Cannes Film Festival, Kristen Stewart talked about the expectations that are forced onto women in the film industry. She talks about how that women have had to wear heels and specific clothes in the past, and she's glad to see it finally changing. People at the festival won't dare say that a woman needs to wear heels. She also acknowledges that there still needs to be a lot of progress.
Kristen Stewart knows how to lay down some truth.
She said, "If you're not asking guys to wear heels and a dress, you can't ask me either."
The fact that there is a dress code double standard is sadly not surprising, but it's still ridiculous. Stewart is attending the festival to screen her directorial debut at the festival, Come Swim. It's a short film about love and relationships.
We totally agree that no one should try to criticize women for what they choose to wear. Especially when male directors and actors aren't scrutinized for what they wear. If they want to wear heels, great. If not, that's fine, too.
We are loving her look!
She was also rocking a dyed blonde buzz cut, which she explained on The Today Show was for a new movie.
She said, "I'm doing a movie in a couple of weeks called Underwater and I play a mechanical engineer that's working on an oil rig that's on the bottom of the ocean floor, she said. "So for me, it's practical. I'm not going to be able to have touch ups when I have a helmet on. I must have my head!
Kristen decided to wear heels to the festival, but that doesn't negate her point.
It's not that wearing heels is good or bad. Women are told constantly how they need to dress. And men aren't held to the same standards. That's a big issue. To attend a film festival, no woman should be told that it's a requirement to wear heels. Or told they need to wear heels in any situation. We're glad that powerful women like Kristen are speaking out about this!