Kristen Stewart effortlessly pulls off business meets punk with her latest red carpet lewk
Whether the former star of Twilight is sharing about her love life and experience coming out as bisexual, or she's humbly but confidently shutting down flattery from directors, Kristen Stewart knows how to hold her own in all areas of her public life. One of the many things we love about Stewart is her arsenal of fabulous red carpet looks, many of which pair androgynous clothing cuts with more traditionally feminine accessories.
While attending the New York screening of American Pastoral on Wednesday night, Stewart wore an outfit that effortlessly combined business chic with a punk aesthetic. The 26-year-old actress wore long black lace-up heels with ripped black jeans, a crisp white t-shirt and a sleek black blazer, creating the ideal marriage of business and punk.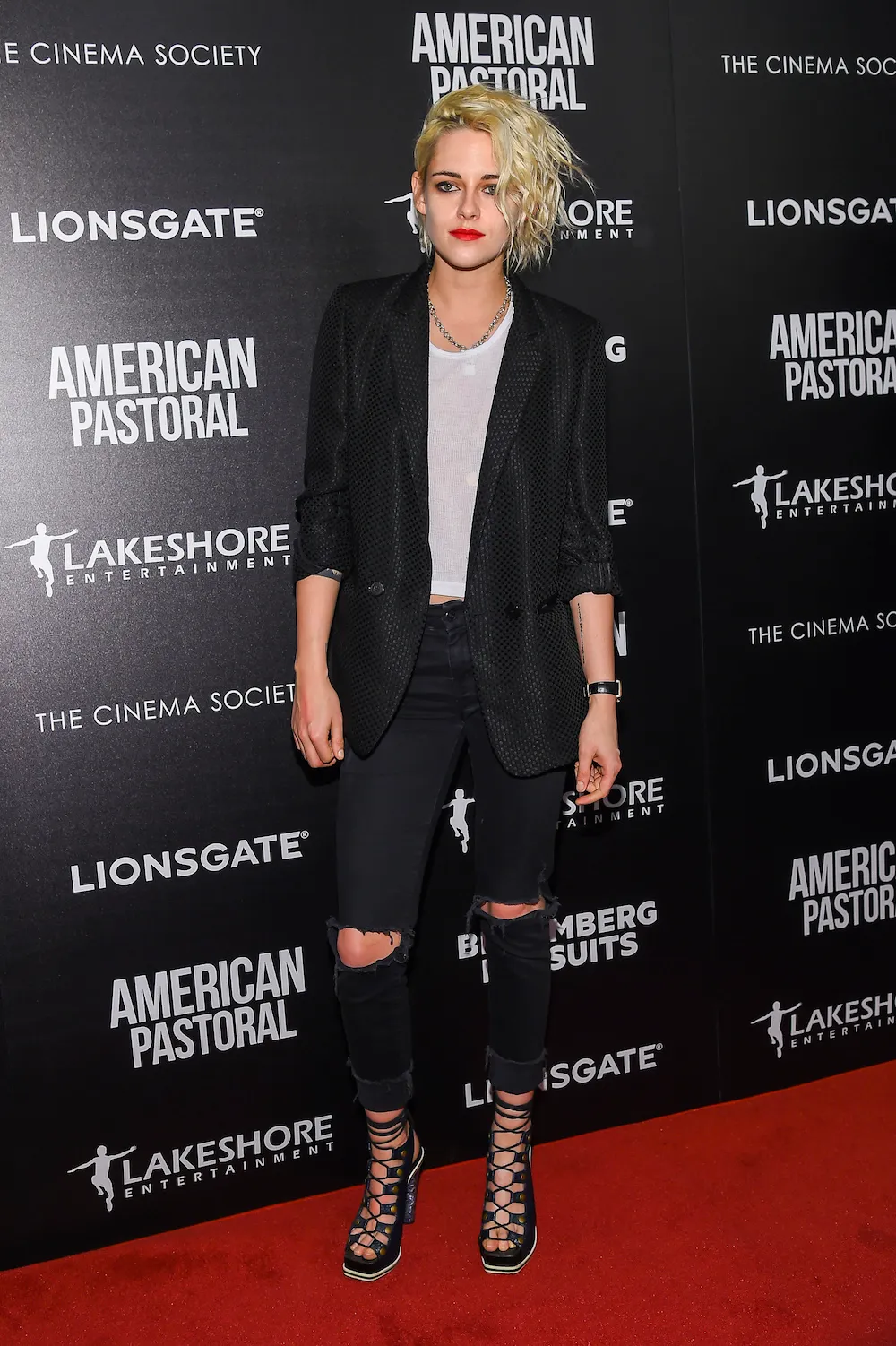 This is an outfit that played in a few bands before going to business school so it could open a record company.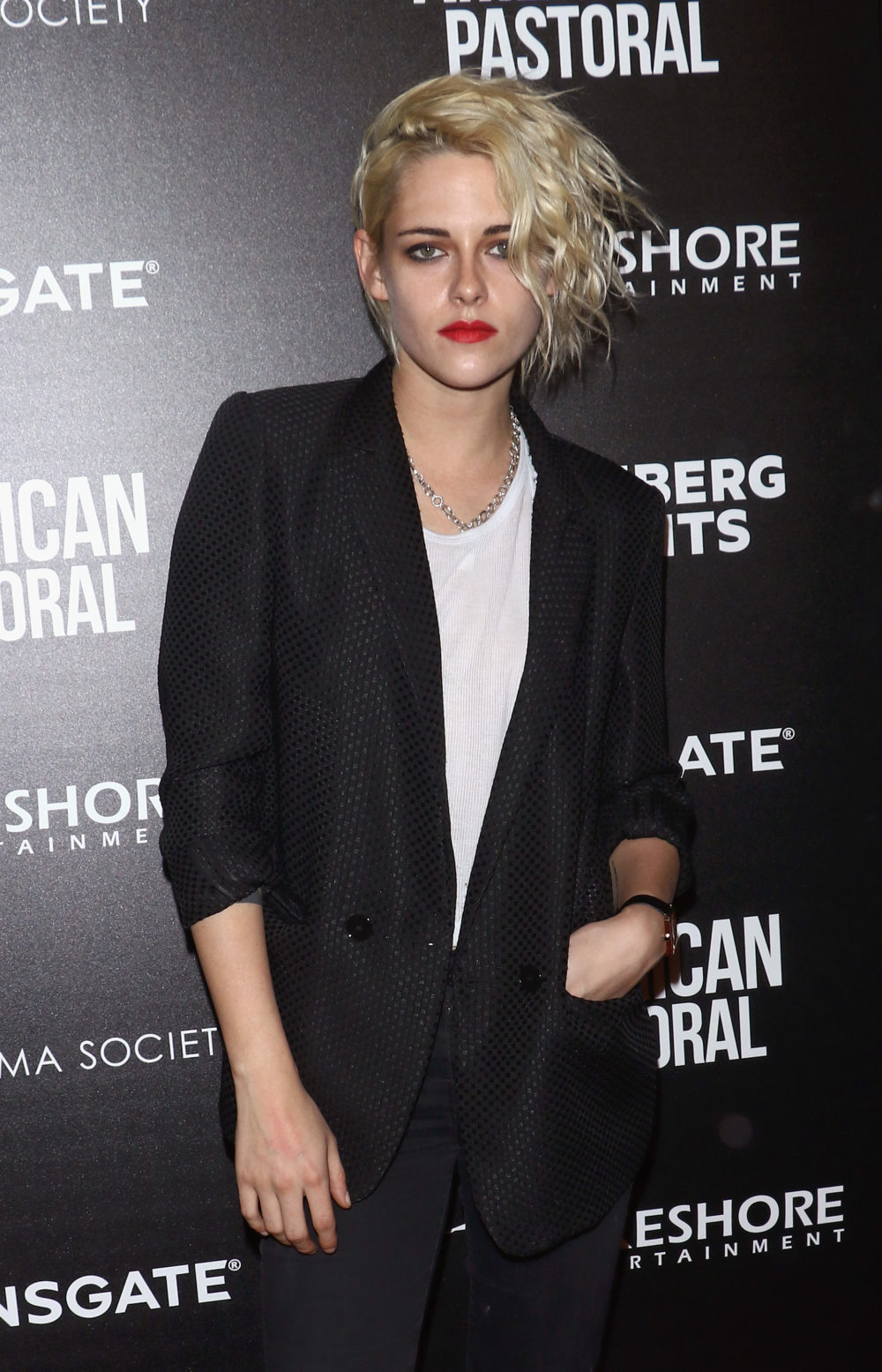 With the addition of her red lips and wavy cropped hair (and that tiny little chain necklace), Stewart is giving off the vibes of a woman who moonlights as a new wave DJ at a formerly "seedy" bar in Bed Stuy.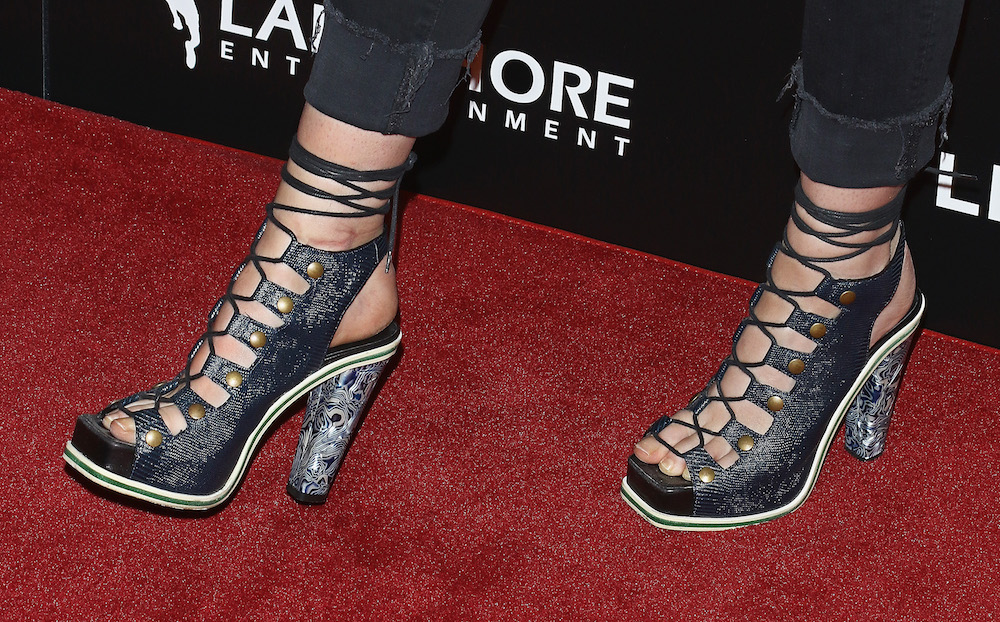 And look at those shoes!
She even has an indecipherable tattoo we can peek at in the photos, which fully completes the look. Good work, Stewart, this outfit truly SUITS you (sorry).