Kristen Stewart's edgy cut-out dress makes her look like the post-apocalyptic queen we'd worship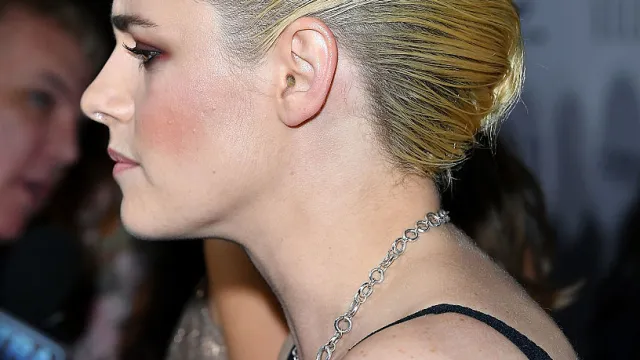 Kristen Stewart, aka everybody's hero, has a track record for rocking a style all her own that's simultaneously super fashionable and looks like something we could cobble together from our own closets (if only we had her killer intuition for how to make an outfit work, le sigh.) Her red carpet style, however, is more high-end, but still totally her — edgy, unique, and to die for. She really embodied this at Elle's event for celebrating women in Hollywood.
Kristen looked AMAZING in this black cold-shoulder dress that makes her look both ready for an event with Hollywood's best and brightest, and also like she's ready to take on the Apocalypse.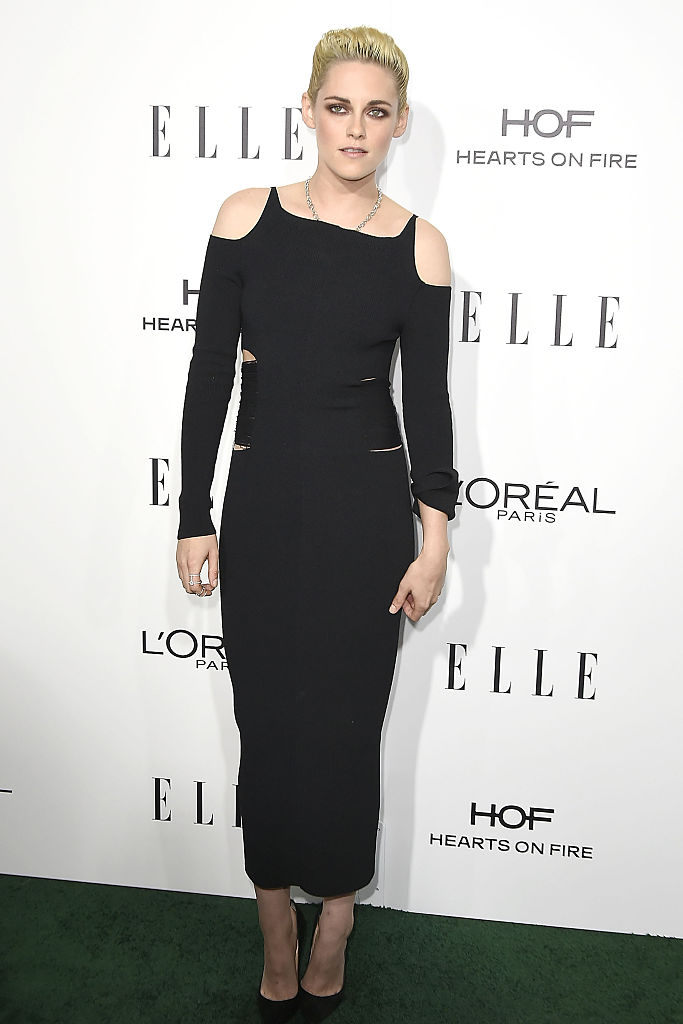 Seriously, Hollywood, are you listening? We need you to write a post-apocalyptic movie starring KStew in this outfit IMMEDIATELY. She's even wearing a super edgy and gorg chain necklace; her badass rating is off the *chain.* (Sorry for that. Really.)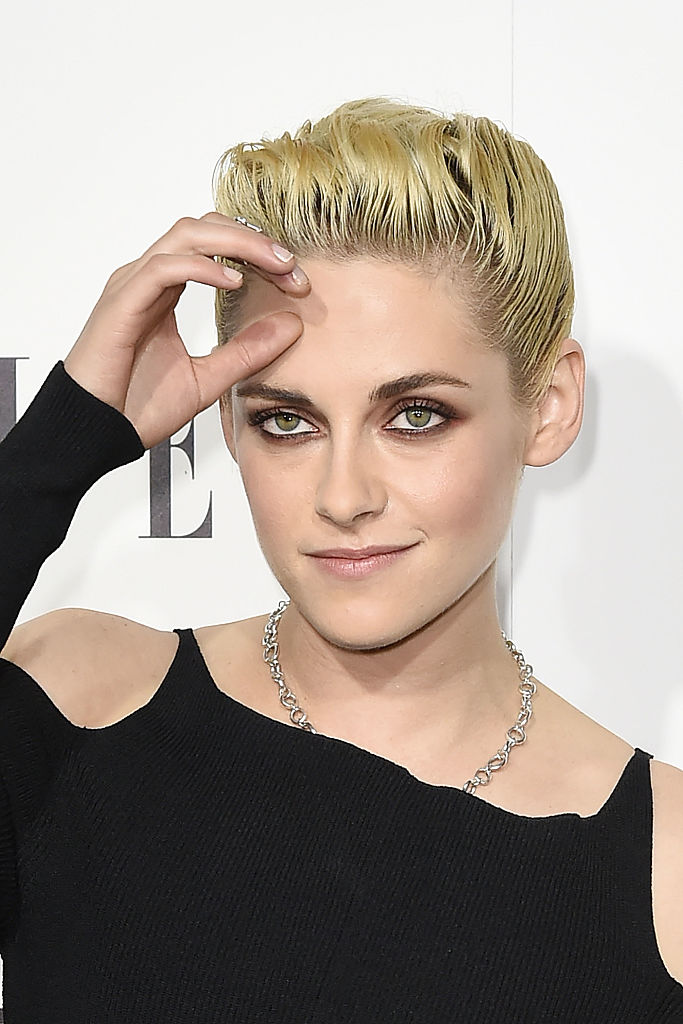 We also can't say enough good things about her hair. While we'll take whatever Kristen Stewart we can get, we've got to say, this platinum blonde (with her darker color showing through) slicked back looks so perfect on her. It also makes us think of Spike from Buffy the Vampire Slayer — which brings us back to APOCALYPSE MOVIE STARRING KSTEW, HOLLYWOOD.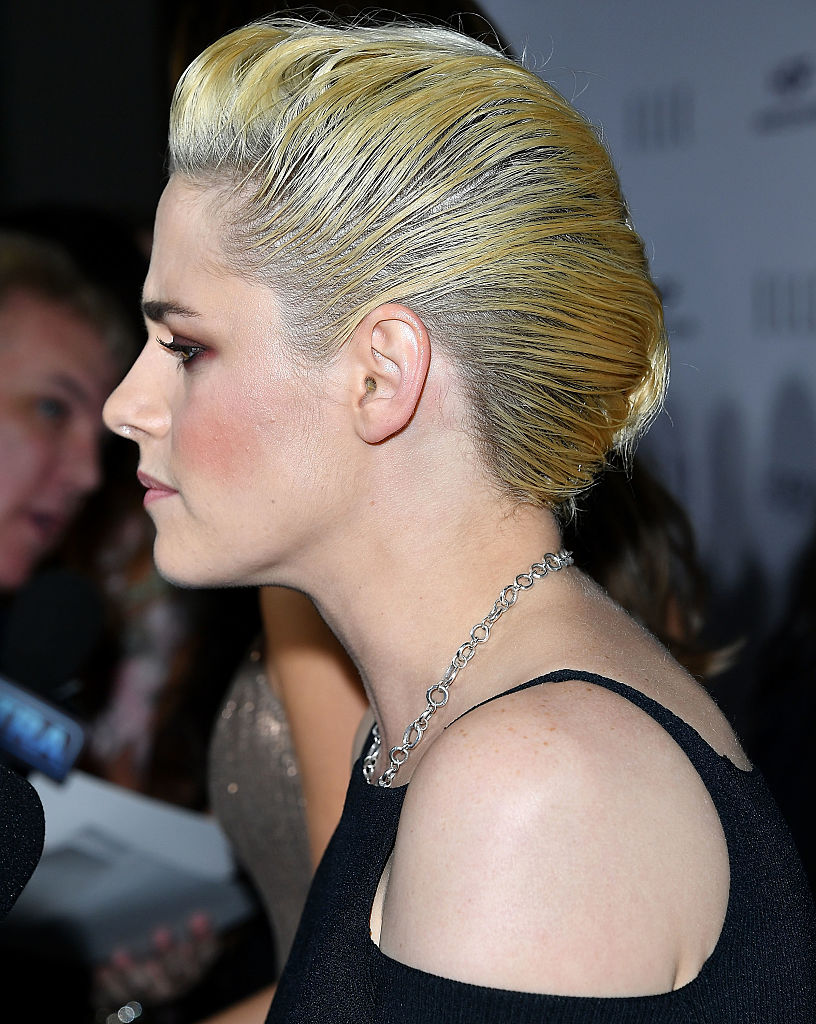 And did we mention these cut-outs? Because we need to talk about these cut-outs.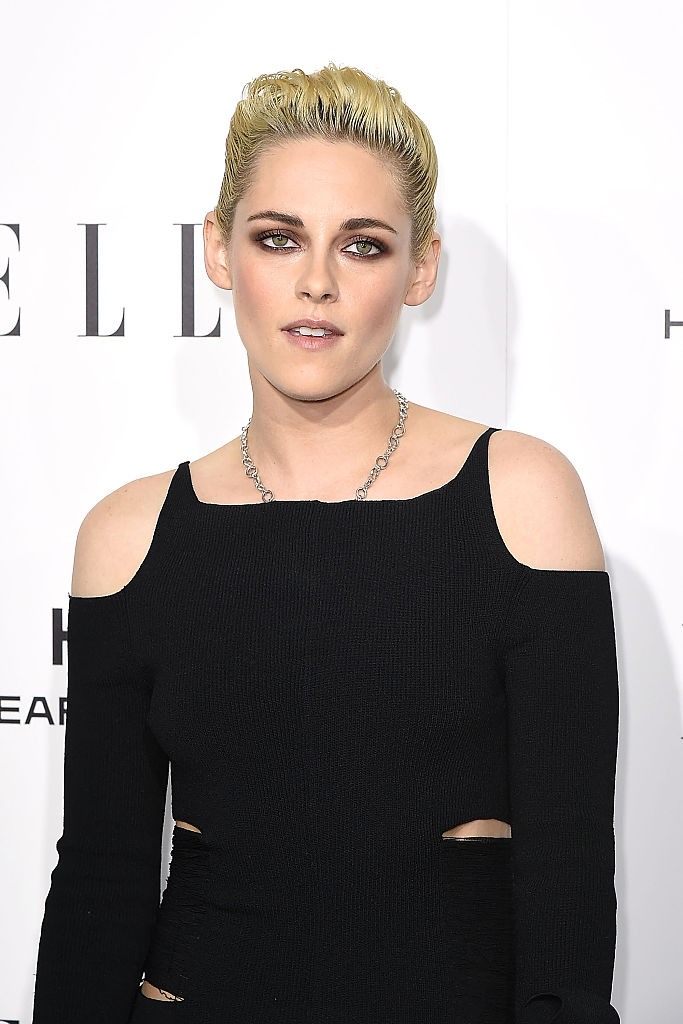 It looks like the cutouts are even a little distressed, which makes us love them even more. We love how in-tune this look is with Kristen's usual style, and we're also so serious about that movie. You have no idea how serious we are about that move.
So. Serious.