Kristen Stewart makes a great case for the devilock hairstyle to become a trend
Another day, another sick hair look from Kristen Stewart at Cannes.
K-Stew brought even more grimy punk-boy realness to the 2018 Cannes Film Festival with her latest coif. The actress and festival jury member rocked a devilock hairstyle that makes a great case for the cut to become a trend. So far at this year's fest, she's sported a 'do involving dozens of bobby pins, a rattail, and a pearl-adorned eyeliner look.
In case you missed it, Kristen even kicked off her heels on the red carpet in protest of the festival's outdated rules, and because, sometimes you gotta. (Her latest look includes much more comfortable loafers.) She's brought the sartorial and beauty heat each day of the fest, with each look more interesting than the last.
We love Kristen because she's the only Hollywood star combining glam couture with dirty hesher sk8rboi style. This devilock makes her look like a member of the classic horror punk band Misfits, but like, red carpet-ready. We are obsessed.
All we want to know is, would you rock this hair? You'd better think about it, baby…
She's like the lost Misfit.
Horror movie, but make it fashion.
She rips our hearts out.
This hair goes where eagles dare. (That eyeshadow, too.)
Tie, tie my darling.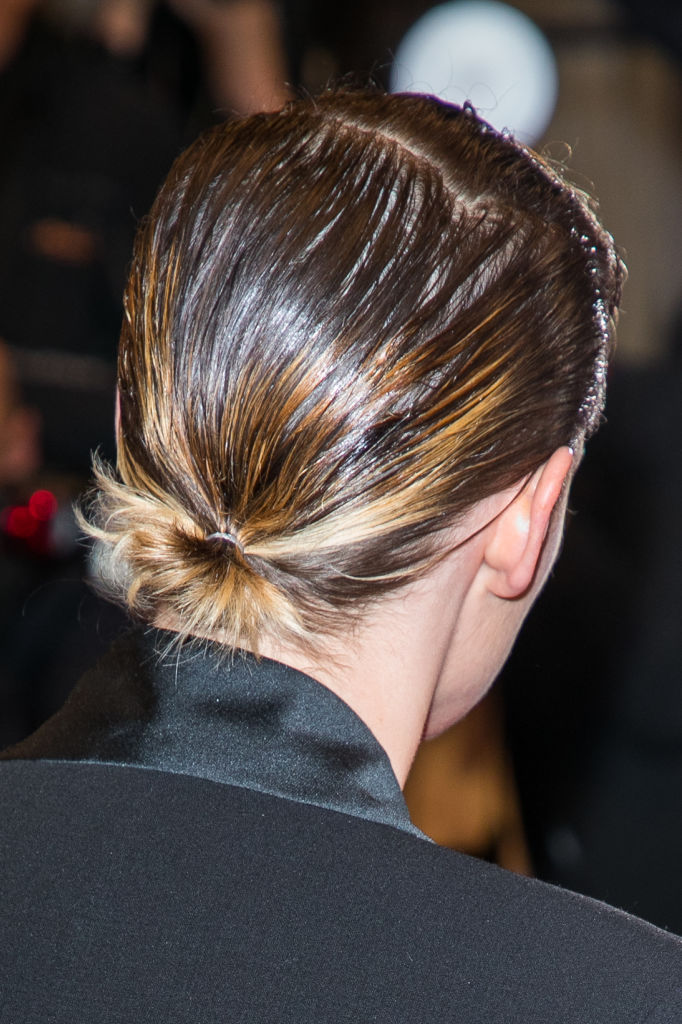 Accentuate that sick 'lock by tying the rest back.
She makes our hearts pound.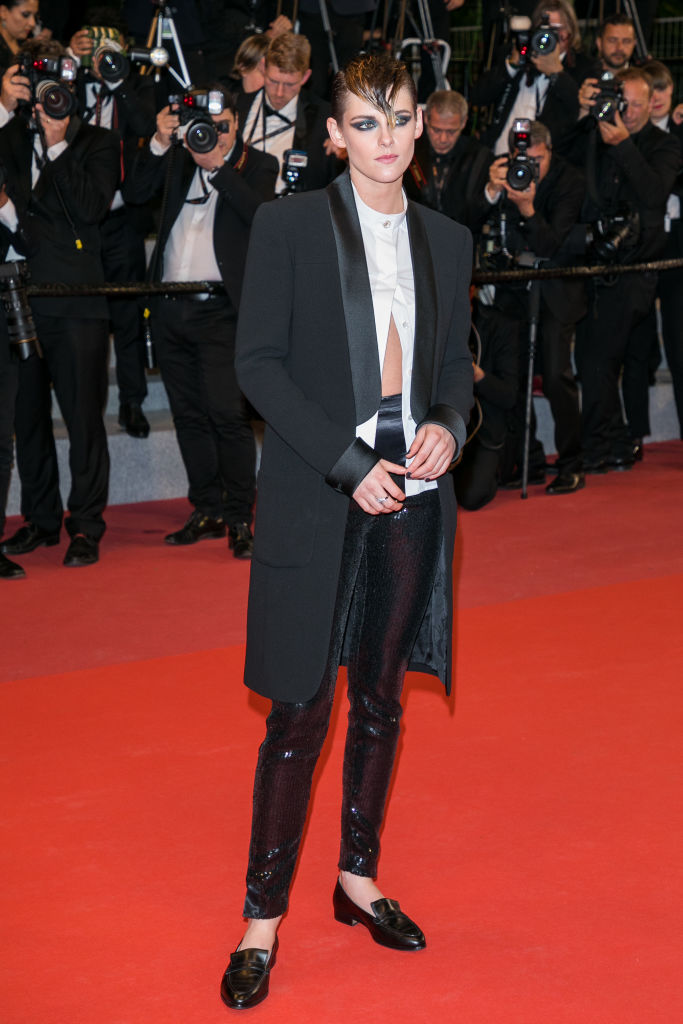 Killing it with the androgynous fit as always. That peek of skin…it's getting hot in here.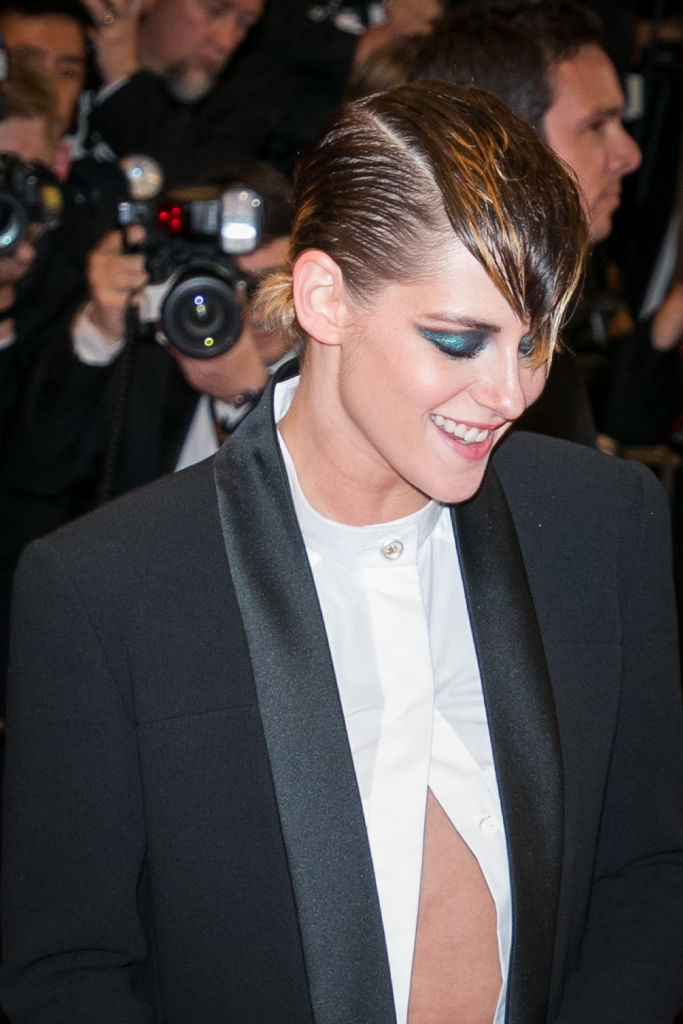 Can't wait to see how she rocks the last days of Cannes! Don't worry, we'll keep you posted.