Kristen Stewart and CHVRCHES paired up for this Planned Parenthood benefit video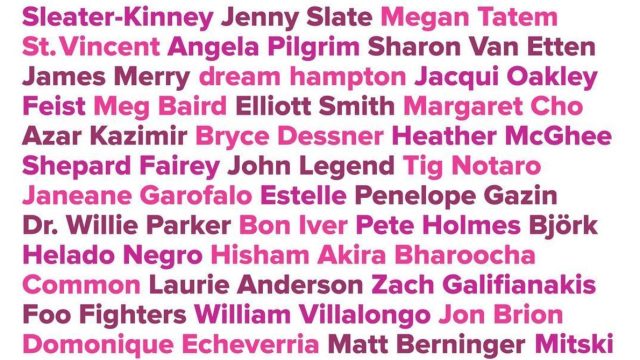 We've passed the 100 day mark of our new executive branch, but the work is still going. English band CHVRCHES is dealing with a different political world back home. But they've lent their voices to a worthy cause here in the States. A live version of their song "Down Side of Me" is part of an upcoming 7-inches for Planned Parenthood benefit record.
https://www.youtube.com/watch?v=c2F_wEnLPZ4?feature=oembed
The song comes from CHVRCHES's sophomore album, Every Open Eye. It's not an explicit commentary, say, on reproductive health policies, but the lyrics are about disappointment — so, still quite #relatable. For the video, Stewart translates this feeling into close-up videos, of hands but especially of eyes.
Clearly, the crew had a good time working together, as CHVRCHES posted a photo of them with Stewart. A side effect of this post: You can tell they worked together before Stewart's latest huge hair change.
https://www.instagram.com/p/BTbipDojkuI
The 7-inches for Planned Parenthood set also includes songs and material from Sleater-Kinney, Björk, St. Vincent, and Margaret Atwood. Yeah, you're gonna wanna check this out.