hese photos of Kristen Stewart in the new Charlie's Angels have Twitter in its big gay feelings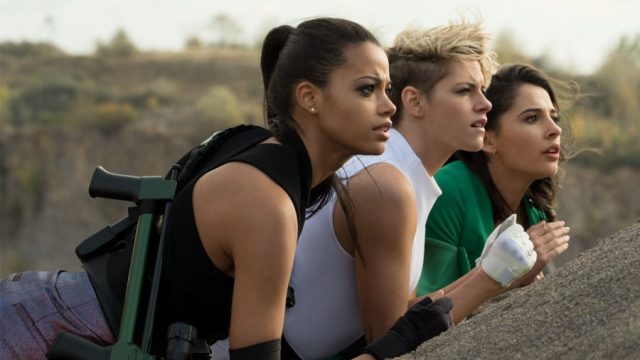 We were blessed with our first glimpses of the new Charlie's Angels movie this week—and Kristen Stewart beating up a sexist criminal has broken both Twitter and our collective ability to function. 
"I think women can do anything," Stewart, who plays an Angel named Sabina, says as she kicks off the trailer by choking a villain, backflipping away, and snatching her own wig to reveal a cropped blonde 'do. 
All of the Angels are wig/friendship goals, and we're excited to watch K. Stew, Naomi Scott, who recently played Jasmine in the live-action Aladdin, and British actress Ella Balinska f*ck it up onscreen. 
HelloGiggles got to the interview the stars on a set visit in Berlin, where the trio called out the way their characters complement one another.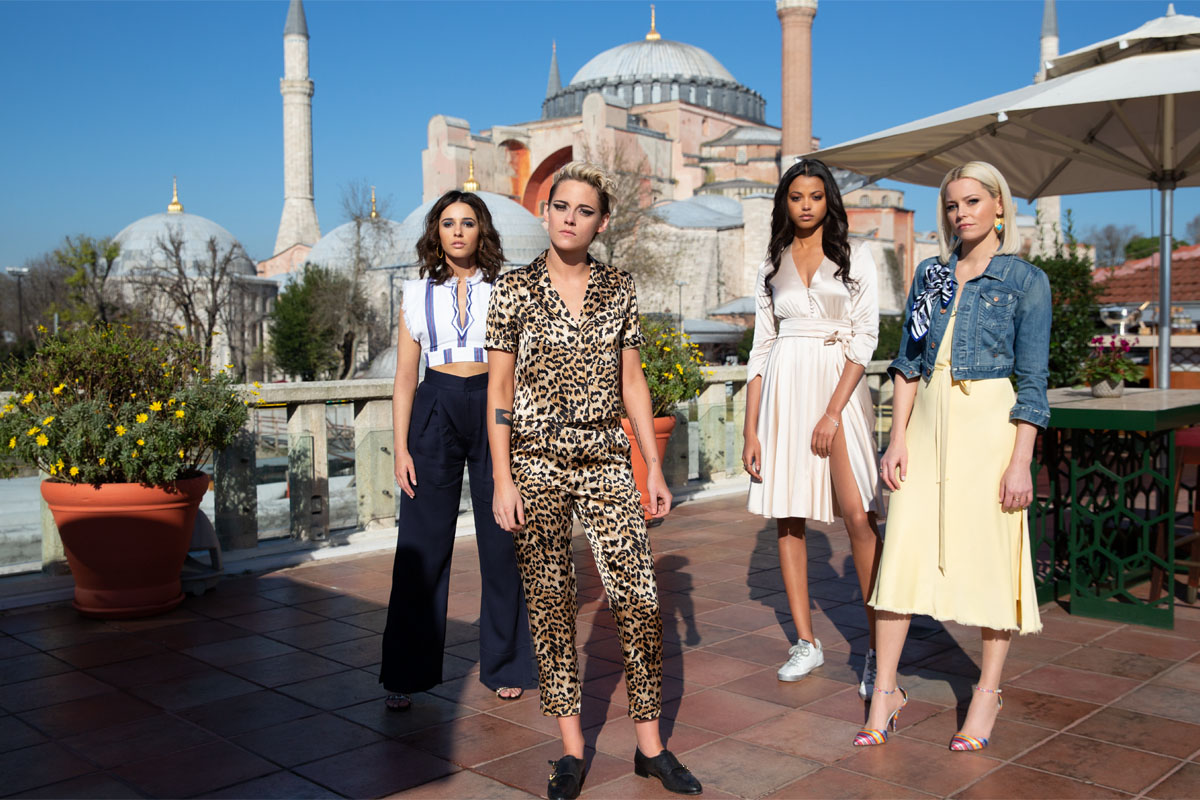 "We have this whole network of women working together and supporting each other," Stewart said. "Rather than having three superhuman women who are sexy and perfect and get everything done and fly through the air." 
"We're like destroying the patriarchy in this movie.
https://twitter.com/udfredirect/status/1144235336026869761
Director Elizabeth Banks, who also plays one of the multiple (yes, multiple) Bosleys in the film, told HelloGiggles that the new Charlie's Angels is sexy—but not sexual. Don't expect a striptease distraction scene, but do expect to want every Angel to step on you.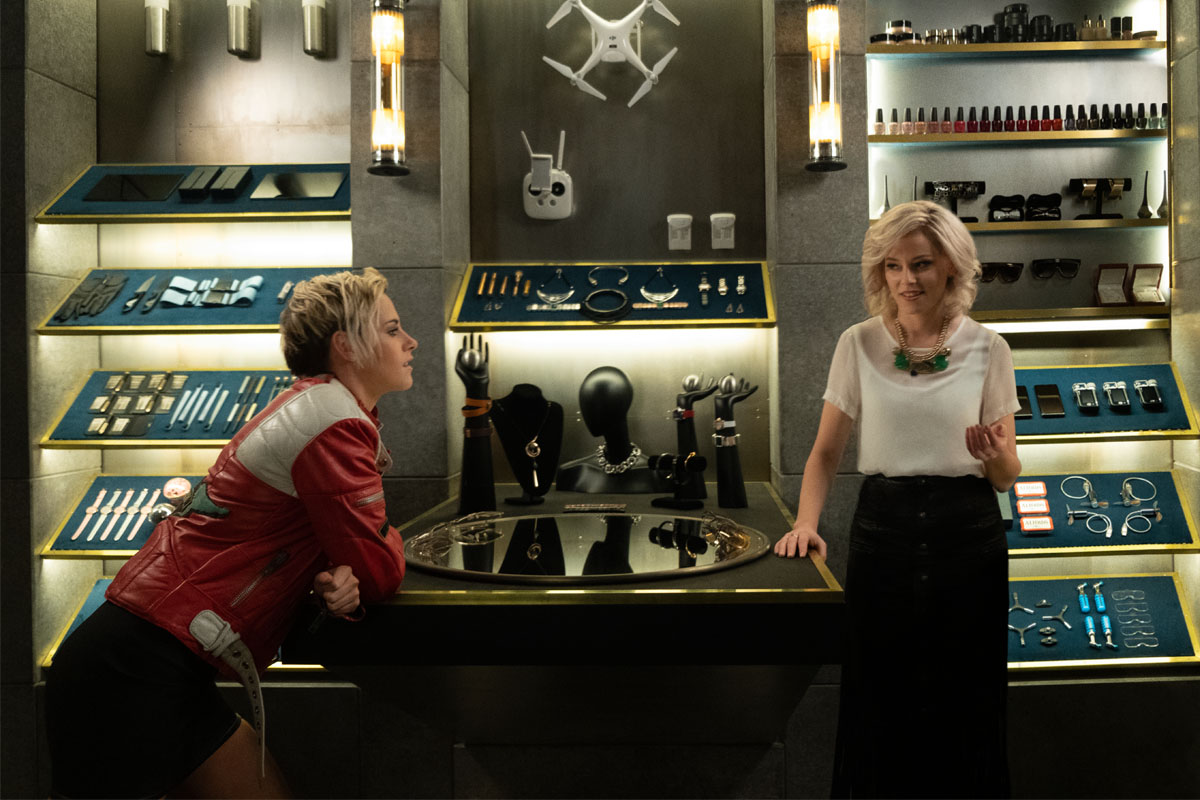 "There's one thing being a strong, empowered woman; the other thing is being able to broadcast that and for people to watch it," Scott told HelloGiggles. The film showcases "an amazing representation of what it means to be a badass girl." 
The film premieres on November 15th, with its own theme song by Ariana Grande, Miley Cyrus, and Lana Del Rey. Until then, we will be looking for red moto jackets online and watching the trailer above.