Kristen Stewart is channeling '90s Gwen Stefani with her latest outfit
We love when ultra-private Kristen Stewart steps out on the town and gives us a glimpse of her grungy-cool style. She always looks like a total badass, whether she's just hanging out in a vintage tee shirt and jeans, or when she's glammed up for a red carpet event.
Most recently, she's been spotted in a pair of plaid pants that are giving us major Gwen Stefani throwback vibes.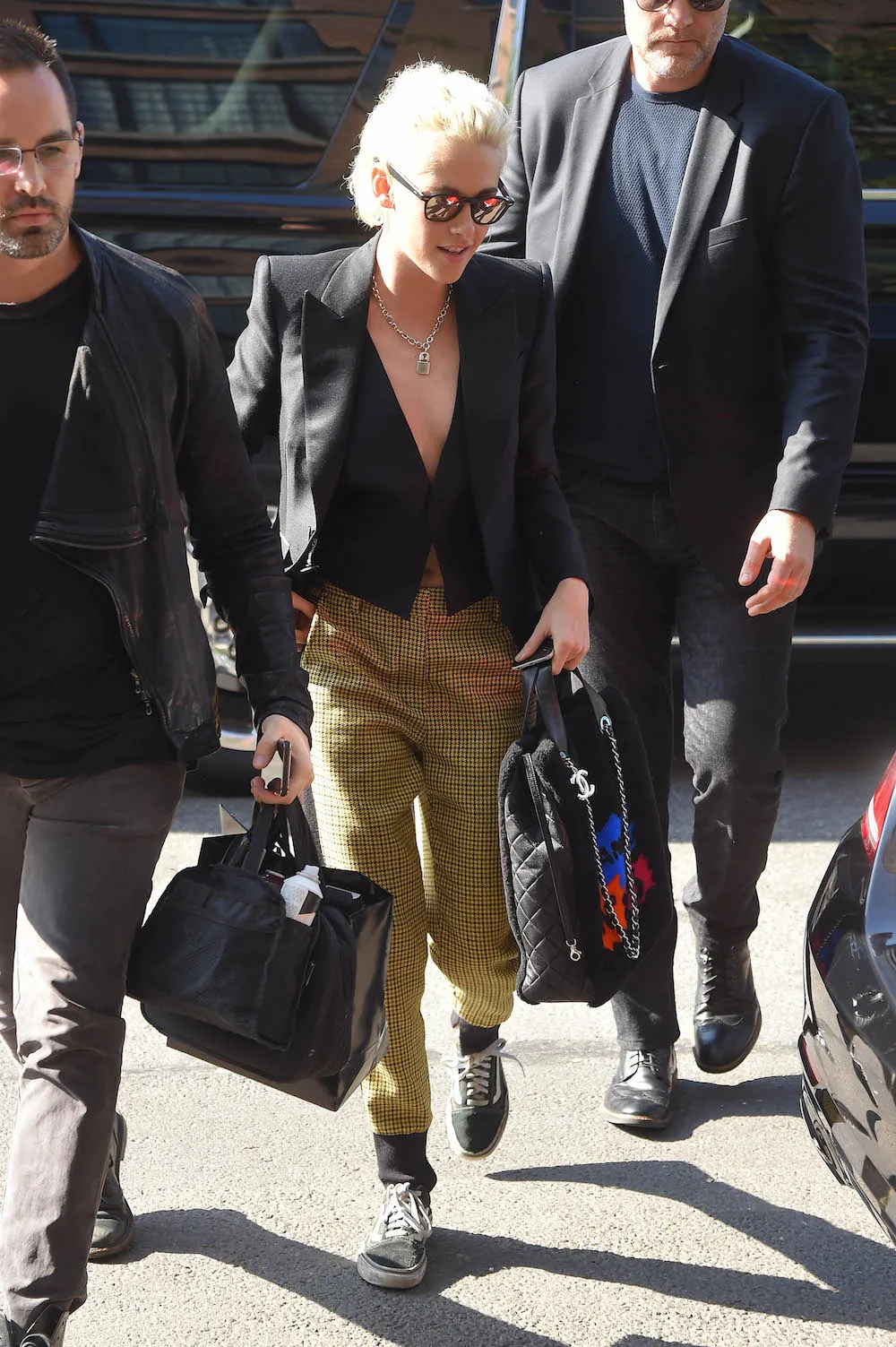 Paired with that vest and sneakers, she's just nailing that '90s grunge-chic aesthetic that is just too cool for words!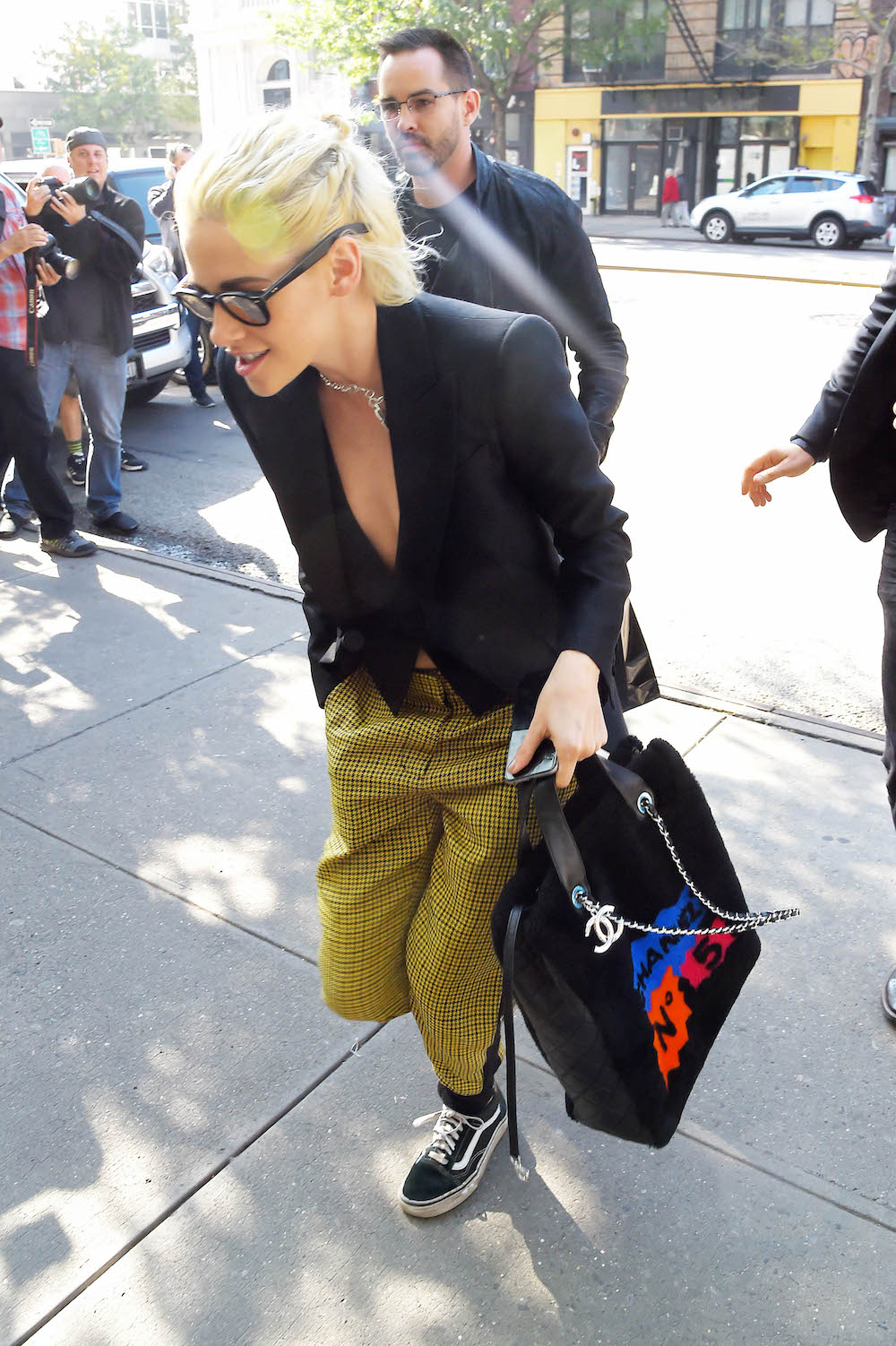 Together with that awesome quilted, oversized Chanel bag and bleached blonde hair, it's like the Gwen of our childhoods has come back to us!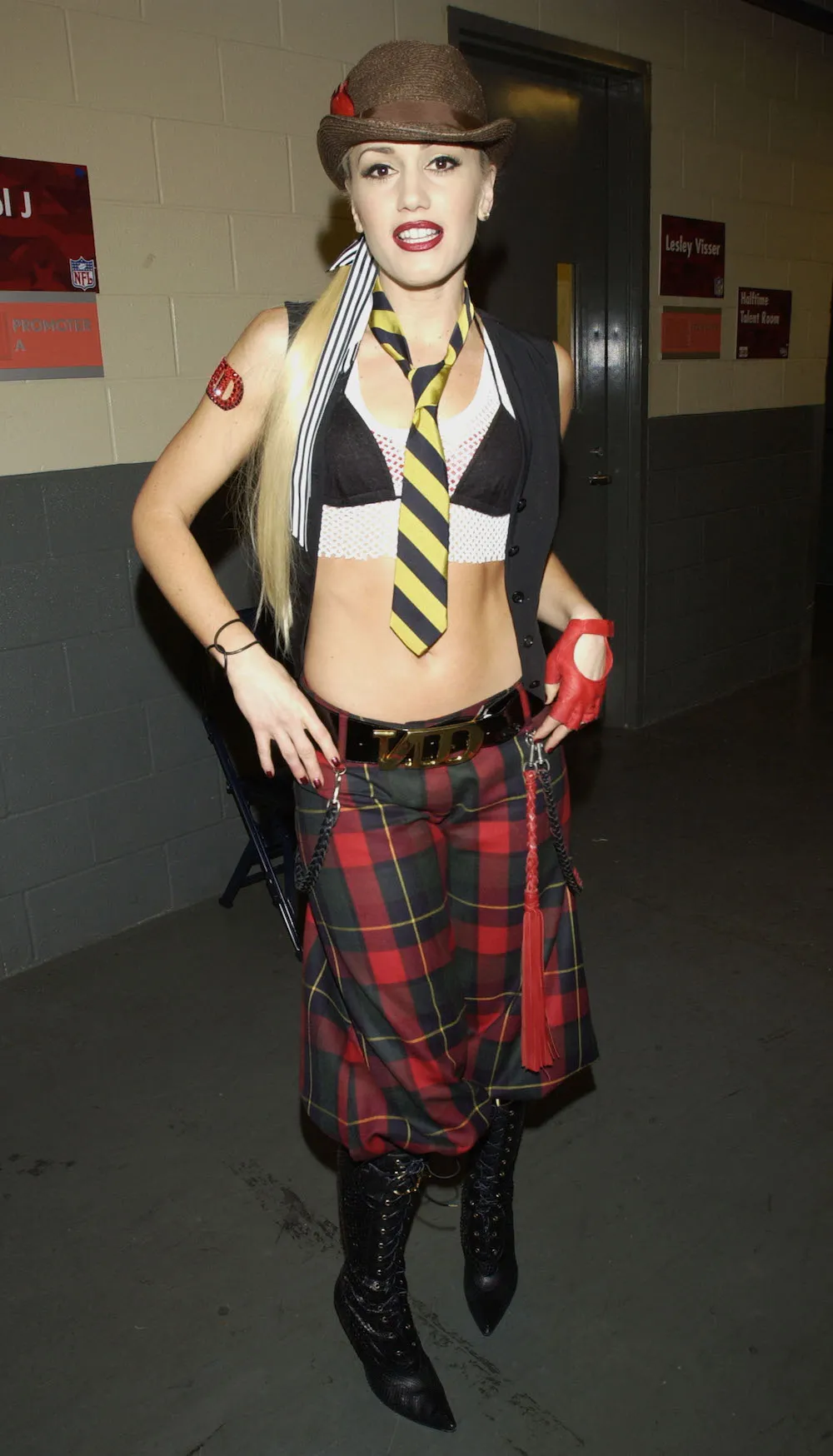 These comfy cool pants are just perfect addition to a fall wardrobe. They're more versatile than you'd think! Even though they're definitely a statement trouser, they can be paired with tons of different kinds of tops and jackets, or even a vest like Kristen!
In case you're interested, check out these options!
Asos Native Youth Brushed Plaid Trouser, $51.59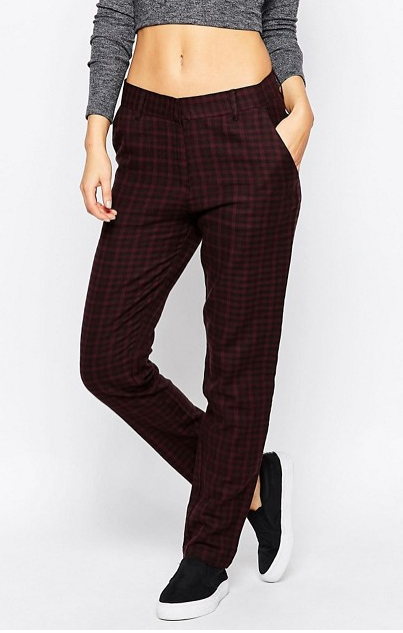 These maroon pants are definitely a more understated version, and could definitely be worn to the office with a sweater or out on the town with a daring top!
H&M Plaid Slacks, $15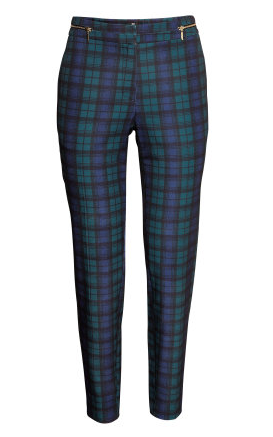 These slacks are already on sale, so there's really no excuse to snag a pair and join in on the trend!
Free People Plaid Slouchy Trouser, $29.95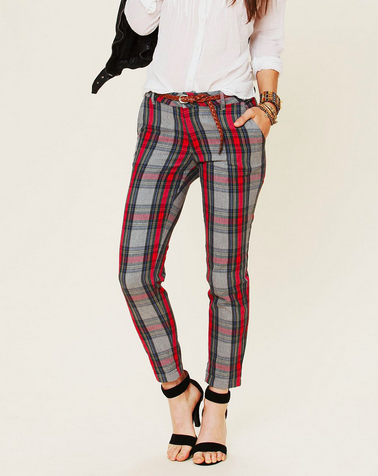 We love the addition of the faux leather woven belt on these trousers, and the color is spectacular!
Forever 21 Wool-Blend Plaid Trousers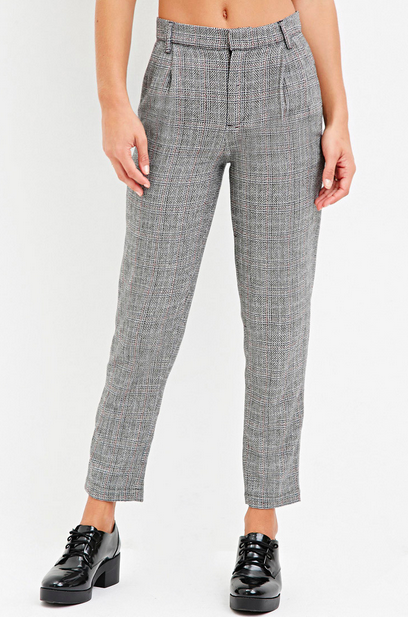 Another more understated option, these wool trousers not only look super chic, but they'll keep you warm on the coldest of days!
Dressed up or down, you can find the look that's right for you! And don't we all just want to be channeling fabulousness that is Gwen Stefani every day of the year?