Every bobby pin you've ever lost can be found on Kristen Stewart's Cannes hairdo
With the 2018 Cannes Film Festival in full swing, Kristen Stewart isn't holding back when it comes to her beauty and fashion looks. She's taking it to the next level in the very best way. Right now Kristen Stewart's insane bobby pin hairdo is stealing the show.
Along with her statement-making outfits (like that garter belt-esque skirt), she's been making literal statements with her fashion choices. She took off her heels at Cannes to protest the festival's outdated dress code, which bans flats on the red carpet (side-eye). But this time, she's stopping traffic and making beauty lovers swoon with her latest hairstyle and makeup.
It looks like Kristen Stewart has over 100 bobby pins in her hair, and while we can't confirm this, we're pretty sure she found them in the lost and found section. Totally kidding, though that does seem reasonable, considering it's impossible to not lose bobby pins. We digress.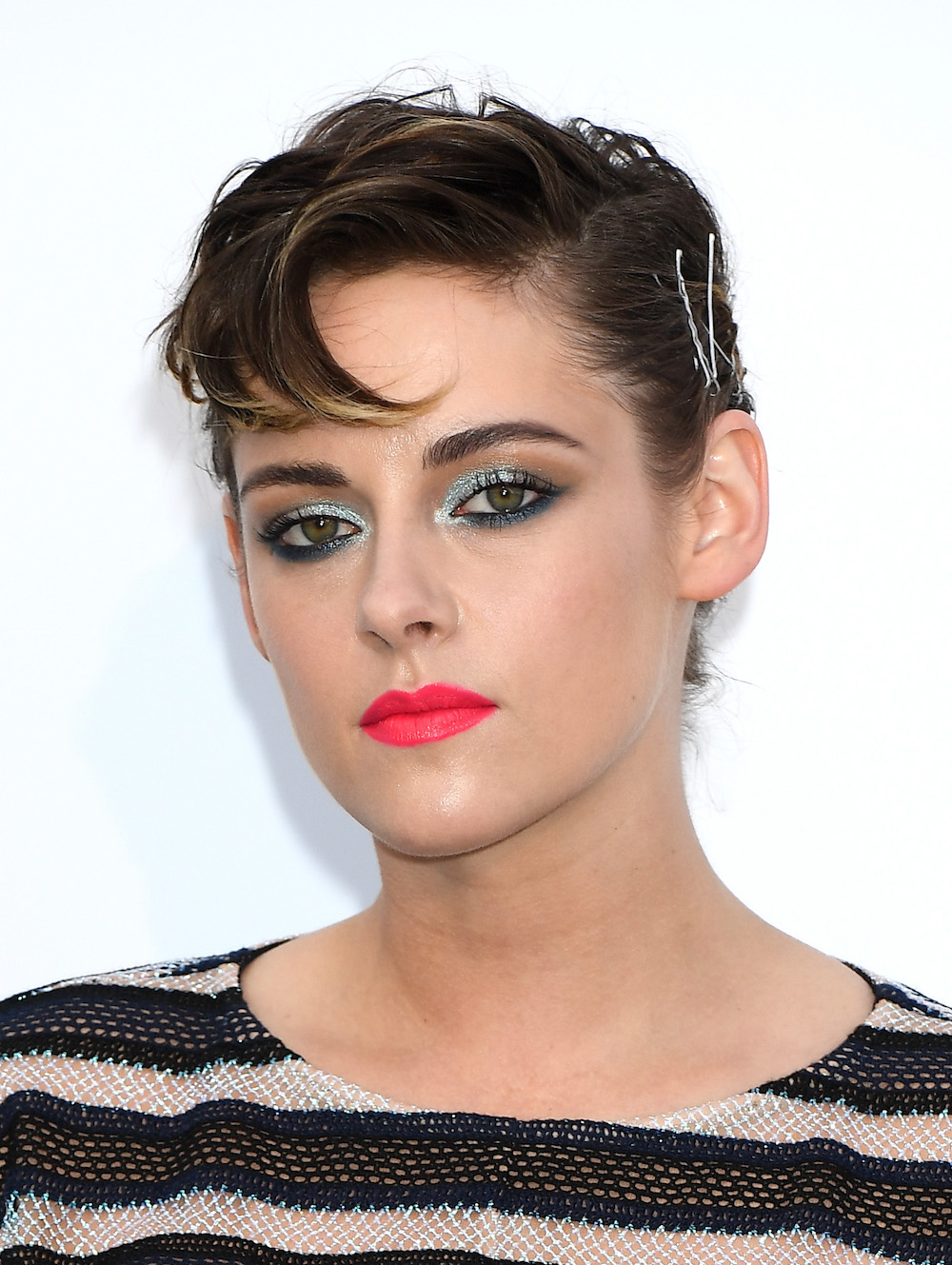 Celebrity hairstylist Bridget Brager has been doing Kristen Stewart's hair during the Cannes Film Festival, so she could have dreamed up the star's lovely bobby pin 'do. We can see that the silver bobby pins run down to the left side of Kristen's hair and go all the way to back of her short hair. The bobby pins are laid in a messy line (but somehow it makes sense?). The rest of Kristen's hair has a retro feel to it, especially with the curled bangs.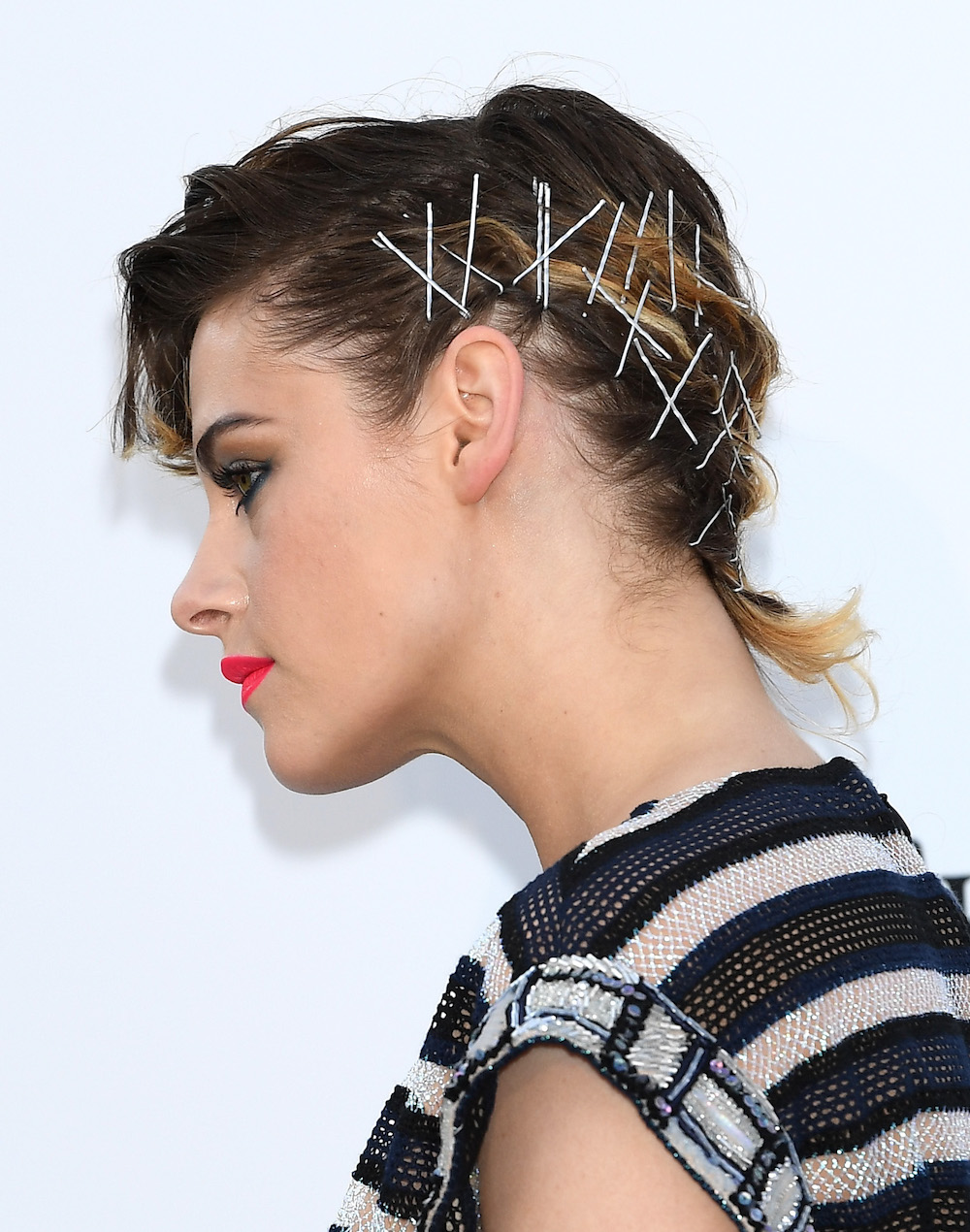 If you want to copy Kristen's hairstyle for any of your summer looks, you can find a 72-pack of silver bobby pins at Amazon. (You'll need the 72-pack if you lose bobby pins as fast as we do.)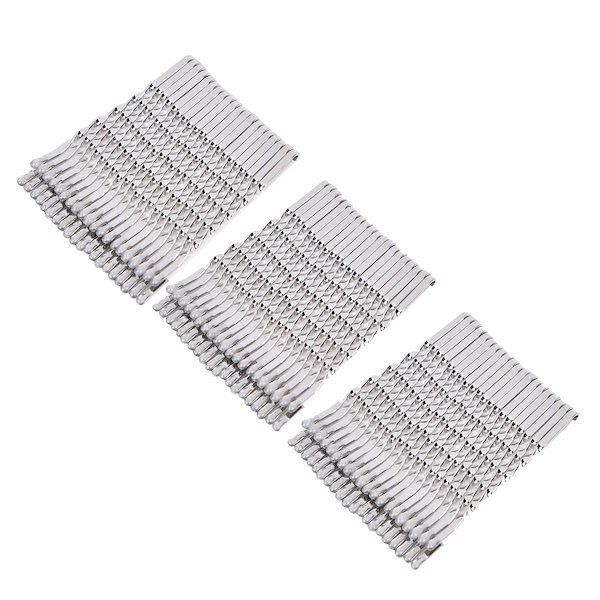 As for K. Stew's vibrant makeup, which perfectly complements her edgy hairstyle, celeb makeup artist Beau Nelson created the look. While he hasn't posted the beauty details on Instagram yet, he has been using vibrant and unique eyeshadow and liner shades on the actress. He recently created a pearl eyeliner look, which Refinery 29 revealed that the pearl beads cost fewer than $5.