Kristen Stewart just debuted a bleached blonde buzz cut, and yes, it looks totally badass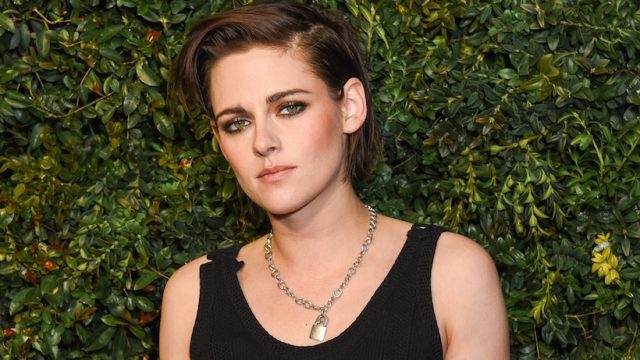 Let's be honest: There's never a time that Kristen Stewart isn't surprising us (in the best way possible). And today is all about her HAIR…or, actually, the lack there of it. Stewart just debuted a blonde, shaved head, and we're totally crushing on it!
Aside from the fact that it looks 100% badass, this style just looks so comfortable and low-maintenance. Imagine getting up and getting ready to face the day, and not having to do anything with your hair! Thanks to hair stylist Bridget Brager, this is now a reality for Stewart. Here she is at the Personal Shopper premiere, rocking serious WOW factor. Not only is her hair buzzed, but it's bleached as well.
Whoa. We're not exaggerating. That looks AWESOME, and she pulls it off with total confidence.
We're not yet sure whether Stewart did this for herself or for a role, but either way, we're utterly impressed by her willingness to OWN it. Because as silly as it may sound, making a big hair change can be scary (though clearly, worth it!).
via giphyWe're super excited for everything that Stewart has coming down the pipeline, which is a lot of things. She's going to star in an epic action thriller called Underwater, which follows a team of scientists who have to battle for survival during an earthquake (yes, they are underwater in a submarine), and also the psychological thriller Lizzie, alongside Chloë Sevigny.
Keep rocking your awesome hair, and your awesome self, girl!