Kristen Stewart looks all sorts of biker goth chic in this all-black getup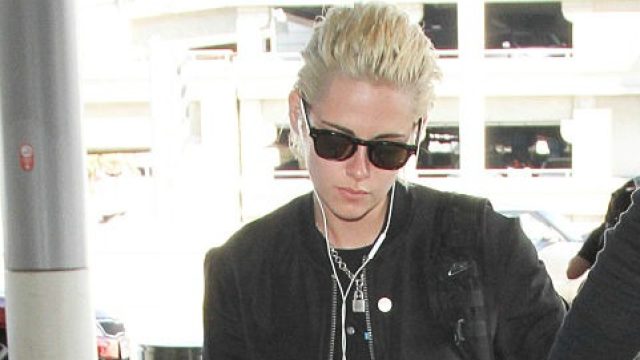 Kristen Stewart has been on FIRE lately in the fashion department — seriously, everything the 26-year old actress wears has been so on point, it's insane! From her oxblood, shirtless pantsuit to her casual red carpet tracksuit, girlfriend is taking style risks like never before and we absolutely love it!
Earlier this week, Kristen was spotted in Los Angeles looking all sexy biker goth chic and we have a feeling this look will be our new fall uniform!
First of all, you can never go wrong with an all-black getup! Not only does it look chic, it also gives you that cool-girl edge!
A black bomber jacket layered over a plain black tee, black destroyed jeans, and comfy Adidas sneakers are perfect together!
Dark sunglasses, slicked back platinum hair, and a black backpack complete the gothy-look!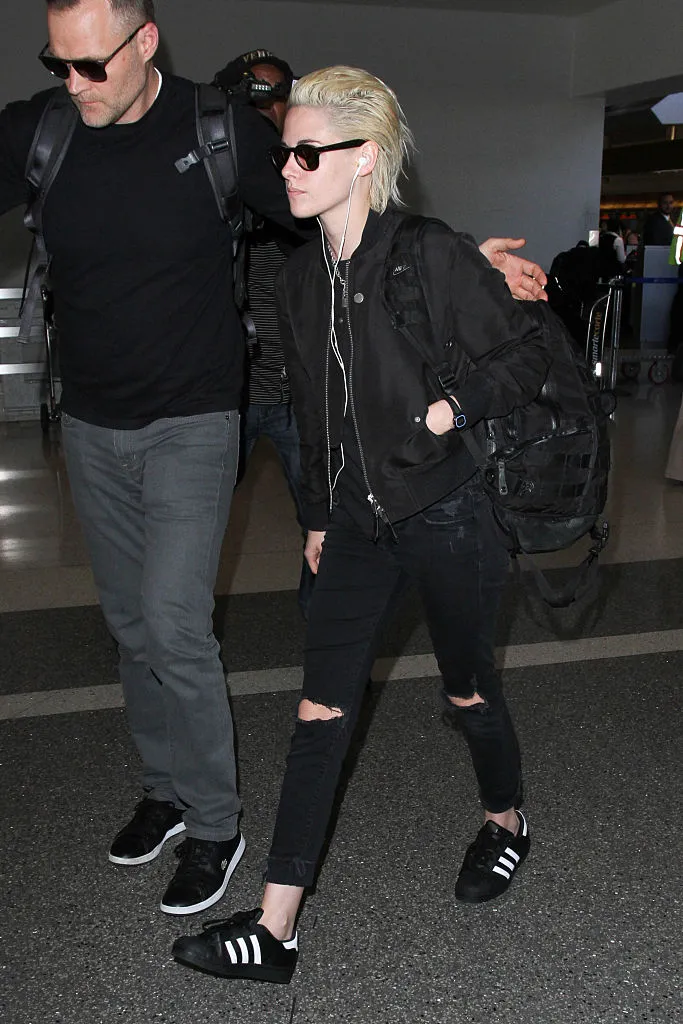 At the rate Kristen is going with her fashion choices, we're excited to see what she steps out in next!