Kristen Stewart took off her heels right on the Cannes red carpet, and we feel her pain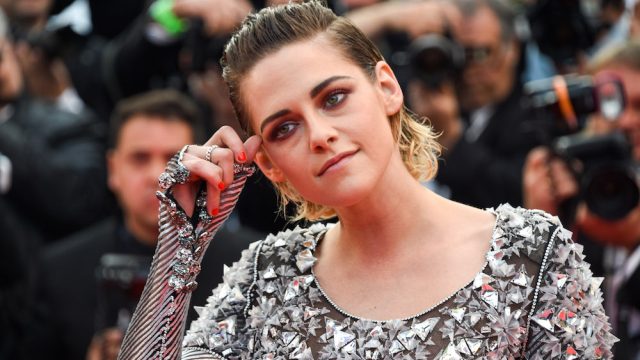 Just about every woman out there can sympathize with the pain of wearing high heels for long periods of time. No matter how much of a Carrie Bradshaw-like heel professional you might be, there comes a moment in every night when the heels must come off. This past weekend, while on the red carpet at Cannes, Kristen Stewart had enough and took her heels right off in front of hundreds of paparazzi – our girl DGAF, and we love her for it.
We still can't get enough of Kristen Stewart's garter belt skirt from a few days back. She's brought some serious glamour to Cannes, even with the addition of a rat tail in her hair. Kristen is clearly taking her duties as a member of the jury very seriously, even if she's having foot pain.
Who among us hasn't hobbled through the last few hours of a wedding, only to ditch the heels and attack the dance floor barefoot? Clearly, Kristen's shoes were torturing her if she didn't even make it through the red carpet without having to ditch them. Luckily, her toenails were camera-ready. Celebs, they're just like us.
There has been speculation that Kristen's barefoot move was in protest to the festival's archaic dress code, which bans flats on the red carpet. In a 2017 interview with The Hollywood Reporter, Kristen said, "There's definitely a distinct dress code right, people get very upset at you if you don't wear heels or something, whatever. But I feel like you can't ask people that anymore, it's just kind of a given, like if you're not asking guys to wear heels and a dress you cannot ask me either."
When you're trying to smile for the camera, but you're low-key in pain.
We love the juxtaposition of Kristen Stewart's glamorous dress and her bare tootsies at one of the fanciest events of the year.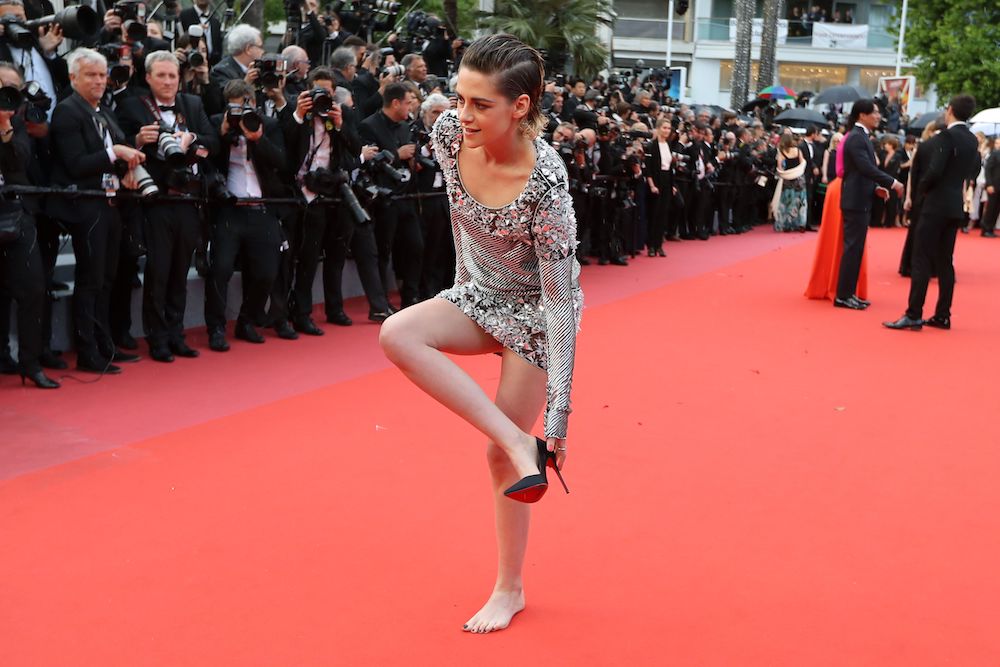 Hello, blue nail polish!
The photographers may be looking on in disbelief, but this only makes us all love Kristen more.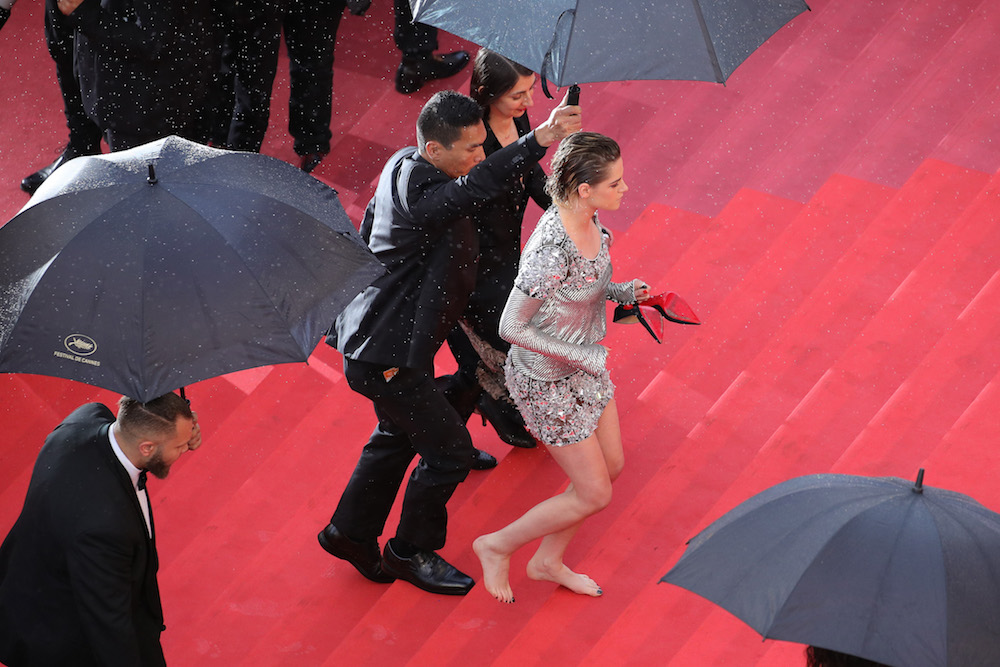 On a scale of one to 10, how squishy do you think that red carpet felt once it started to rain?
Here's hoping her stylist was able to get her a pair of flats once she made it inside the venue.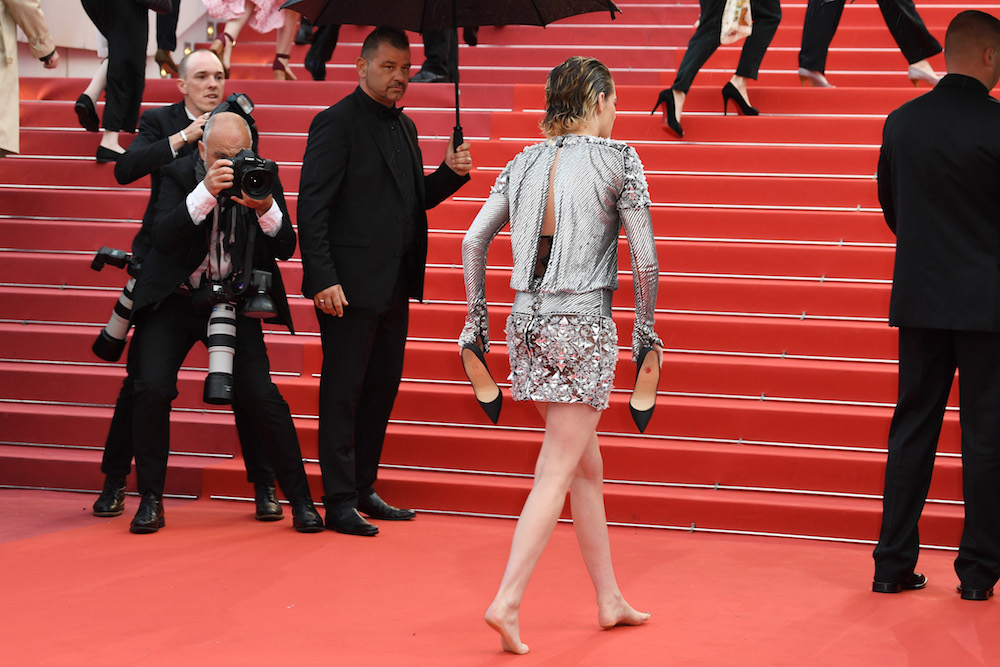 That dress couldn't be more fabulous, shoes or no.
We're glad to see Kristen ditching the uncomfortable shoes and being herself on the red carpet. Here's hoping more follow her lead.