Kirsten Dunst is ready to be a mom, saying, "It's time to have babies and chill"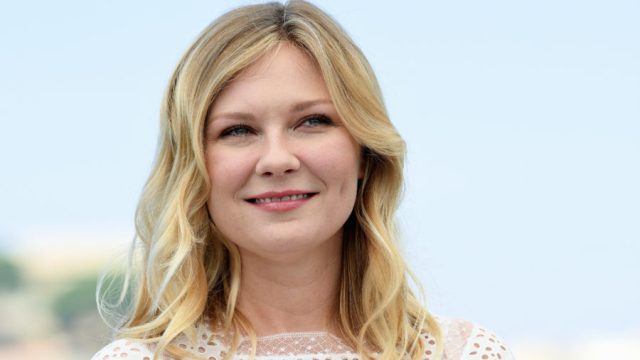 She's scaled skyscrapers with Spider-Man and donned a hugely heavy wig as Marie Antoinette, but motherhood? According to Kirsten Dunst, she has three words for that: Bring. It. On.
In an interview for their July issue, Dunst dished on everything from her fiancé Jesse Plemons to being ready for babies, and her excitement over the prospect of being a mama in the near future is the sweetest thing you'll hear all day.
The Fargo actress explained that since she's been working from the age of three, she's ready to begin a new chapter, and it all stems from her love of her goddaughter.
"I wasn't one of those 'I need a baby!' people until my goddaughter was born," she said. "I love her so much. That love is just like…you can't experience that unless you have a kid. I put her to bed last night and she woke up this morning and said to her mom, 'Where's Kiki?' I just love that love. That's what I want."
Dunst had similarly sweet things to say about Plemons. The couple has been reportedly engaged since January of this year.
Though she kept coy about any potential wedding plans in the works, she did gush about him, saying that "[He's my] favorite actor I've ever worked with."
We're sure these two will make the most beautiful babies when the time is right, and we couldn't be happier for Dunst these days.