Kristen Bell will officially be the first-ever host of the 2018 SAG Awards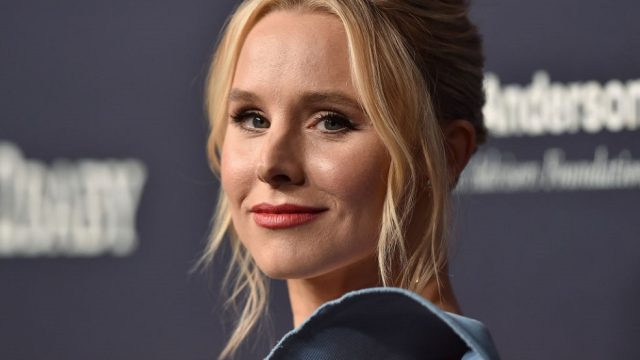 It looks like guest hosting Jimmy Kimmel Live paid off in a big way. Kristen Bell will host the 2018 SAG Awards, and serve as the very first person to have the honor. While the SAG Awards —short for the Screen Actors Guild Awards — have been an annual event since 1995, the ceremony never had someone lead the way before now.
"We are delighted to have Kristen Bell as the first-ever host of the SAG Awards," executive producer Kathy Connell said through a statement."This has been a year in which assumptions have been challenged, stereotypes have been shattered and precedents have been broken. We decided to capture the cultural mood by casting aside one of our own traditions, and we're thrilled to have such a talented performer like Bell help us do so."
And personally, we're thrilled that they chose Bell. While she's never disappointed us before, we know that she's got an incredible knack for public speaking to a large audience — and let's not forget the fact that she's charismatic. The 2018 SAG Awards will be in good hands, without a doubt.
Even so, she's a little nervous about the honor, which is to be expected. Bell already spoke out about how it feels to be the first host. She mentioned that she knew the audience would be supportive, especially since they'll be comprised of a few people she's worked with before.
"I am honored to be part of the SAG Awards, and am a little nervous about being its first-ever host," Bell said. "I'm so glad that I'll be in the company of my fellow actors, many of whom I've worked with before, so I know they'll be warm and supportive. It's going to be an amazing night."
Bell already got her first mistake out of the way — in the cute video announcement, she accidentally said that the awards will occur on January 22nd. Actually, it'll be Sunday, January 21st.
But luckily, she had a sense of humor about it, stating it was the "First mistake of many to come."
The awards are set to air live on TNT and TBS. We'll be glued to our televisions.