Kristen Bell's "Game of Thrones"-themed snacks for the premiere were SO extra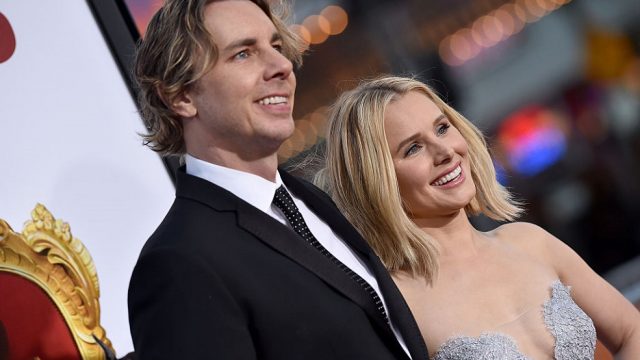 There's no doubt about it that Kristen Bell and Dax Shepard are big fans of Game of Thrones. In fact, you might have seen the video they made to prepare for the big premiere, simply called "Dax and Kristen's Game Of Thrones Obsession."
But, the video wasn't just for show. Bell and Shepard are so into the show that they had their own Game of Thrones premiere party, and their snack selection looks absolutely radiant. We're not too sure if they had friends over to watch with them, or if Bell and Shepard — like many of us — need as little distraction around us as possible once the opening credits start up.
As you can see, Bell and Shepard made "Wildling Wings" and "Dragon Eggs" to eat during the big premiere.
"Bringing my A game tonight," Bell captioned the photo.
While both snacks look amazing, we're incredibly intrigued by those eggs. We're just wondering if Bell and Shepard brought out their Daenerys and Khal Drogo costumes from 2013 while indulging. false
Speaking of, Bell did mention to Entertainment Tonight last year that those costumes were retired, because she currently feels like "there aren't as many Khaleesi or Khal Drogos — because Khal Drogo is, spoiler alert, he's dead." But, hey — we'd have no problem if the pair secretly decided to give them a second run on Sunday nights.
We're just happy to know that the couple has a set routine going — food, drinks, and Game of Thrones. Probably followed by a lot of discussions. Because, like with everything else, Kristen Bell and Dax Shepard are just like us.