Kristen Bell revealed that she and Dax Shepard used to have "toxic" fights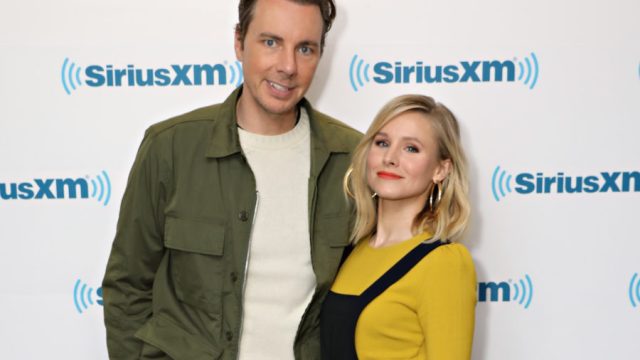 If we asked you to name a perfect Hollywood couple, Kristen Bell and Dax Shepard might be your go-to answer. But even the seemingly perfect have their struggles. Bell appeared on Harry recently and revealed that during the first few months of her relationship with Shepard, they would get into "toxic" fights.
"When we first met, we fell madly in love and I love the dramatic exit," Bell admitted to host, Harry Connick Jr. "We'd get in a fight because we'd fight a lot, and I'd yell something and then slam the bedroom door, then I'd slam the front door, then I'd get in my car and then I'd skid out the driveway and I would sit around the corner in my car and it felt so good and I realized how incredibly toxic it was only after he pointed it out."
Finally, three months into their relationship, Shepard sat Bell down and told her that she needed to stop leaving during fights. As Bell pointed out, Shepard has a very "high standard and a strong code of ethics," and respects himself.
He told her he refused to fight like that.
"He said, 'Let's just help you. You are not a good fighter.' And I always thought I was because I won," Bell continued to tell Connick Jr. "He's like, 'No, people can't do that. Our marriage won't survive.' And everything he was saying was making so much sense and I was like damn this guy."
The pair worked on developing healthy coping techniques for when they disagreed, which ultimately led to a healthier relationship overall.
Honestly, we've learned a lot from Bell's story. The key to a lasting, strong relationship isn't never fighting (because let's be real, that's impossible). It's effective fighting (otherwise known as strong communication). You've given us a lot to think about, guys.