Kristen Bell shared personal pregnancy and birthing photos to celebrate her daughter's birthday
We love when celebrity moms get candid about the struggles and joys of becoming parents, so we were of course stoked to see that Kristen Bell shared never-before-seen pregnancy photos on Instagram to celebrate her youngest daughter's third birthday…complete with a hashtag that all moms everywhere will appreciate.
Though Bell understandably rarely shares photos of her children on social media (she and husband Dax Shepard spearheaded the "no kids photo movement" to prevent paparazzi from snapping pictures of celebrity children), we love when she does share little behind-the-scenes glimpses of her family life, like when she shared a couple of never-before-seen photos from their wedding (awww).
Bell recently shared four photos chronicling the pre-birth process, her experience at the hospital (it involved pole dancing on an IV drip, NBD), and the first shots of baby Delta. We have a feeling you'll laugh and cry when you see them.
Of course, while the photos themselves are sweet, it's Bell's relatable AF caption that really got to us. She writes:
"Three years ago today. 47lbs heavier. Getting through painful contractions with backrubs and breathing. Occasionally swinging from the IV pole to try and feel sexy and open up my hips. After 36 hours of labor I met a girl i love more than all the molecules in all the world. Happy birthday, Delta. Love, mom #meshpanties"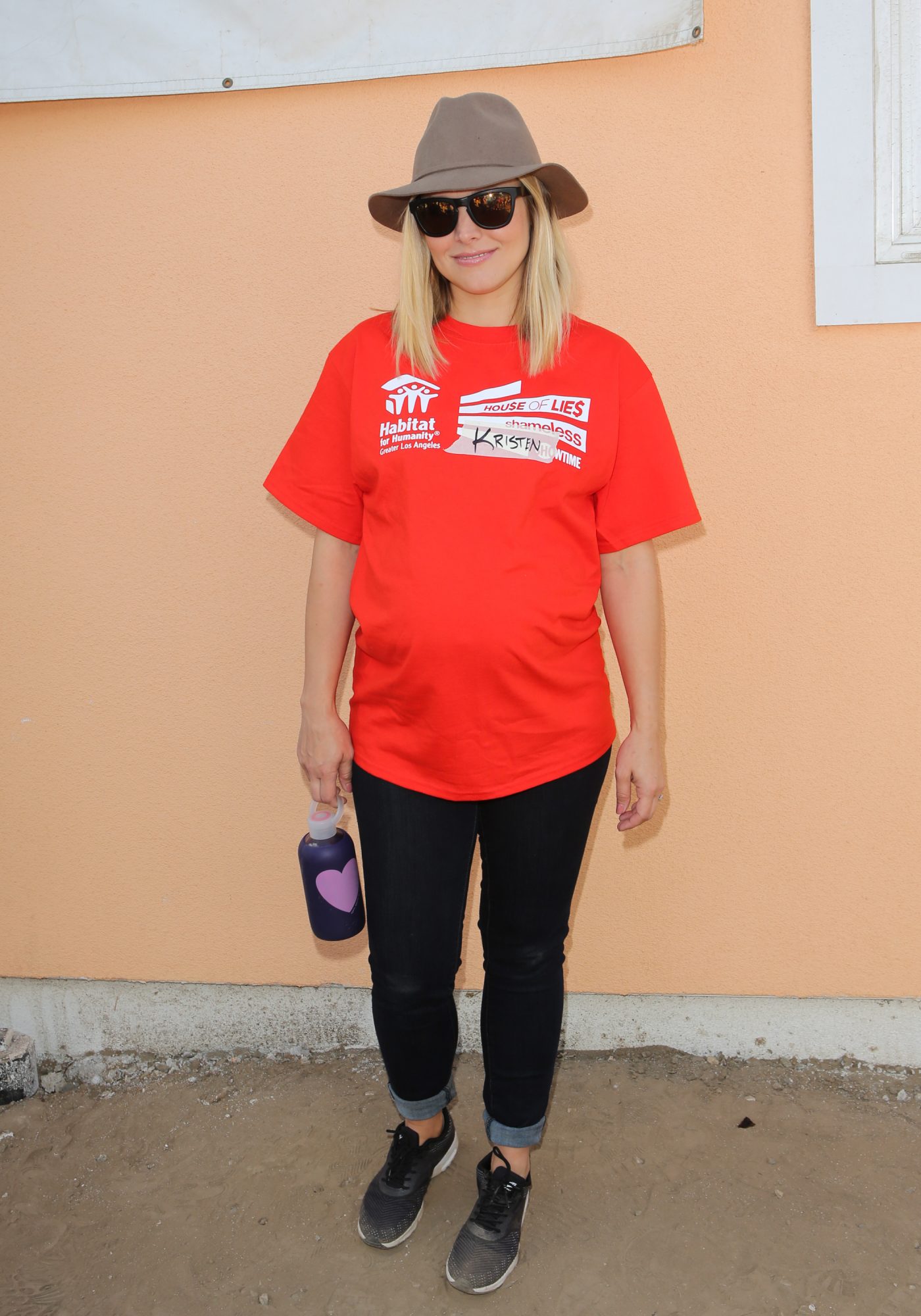 (For those who are confused on what the heck "mesh panties" are, well, they're the super-comfortable underwear that women often wear after delivering a baby. New moms love them because they're lightweight, comfortable, and disposable, so you don't have to worry about stains from post-birth bodily fluids or chafing. Yep. Mom life.).
Happy birthday, Delta!