Kristen Bell opened up about her marriage with Dax Shepard, says it's not perfect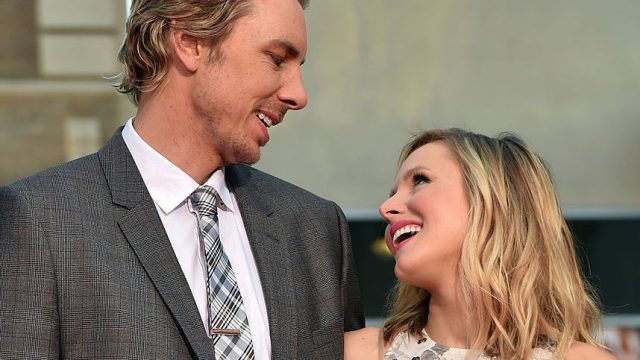 God, we love Kristen Bell. We admire her career, her willingness to speak out on important issues, and, of course, there's something irresistible about her adorable relationship with husband Dax Shepard. When your S.O. gives you the experience of cuddling with a sloth for your birthday…let's just say that's peak #marriagegoals. Not to mention how the two only decided to get married after the Supreme Court ruled the DOMA unconstitutional.
But it seems like Bell completely understands how relationships can look (especially in the social media age) vs. how they really are. When Bustle asked about her relationship, she had a lot to say about how she and Shepard's day-day-day interactions differ pretty greatly from how their general dynamic is perceived by the media.
"It's not utter bliss. We should remind the world that we do fight," Bell told Bustle. "We love each other to the moon and back, but we do have a lot of road bumps."
She adds that being part of a happy marriage is more about choosing the other person, and compromising as opposed to expecting to agree all the time.
"We make funny videos like 'Africa' and the sloth, but we also go to couple's therapy because we disagree on 99.9 percent of issues," she said. "There are days when I'm completely sick of him, and there are days when he is completely sick of me. But we've chosen to love one another and to be a team. We've learned how to communicate and argue in a really healthy, respectful way."
We have to admit it is super refreshing, and a little bit of a relief to hear from someone whose relationship seems flaw-free to admit that all relationships are hard work – something that social media doesn't allow us to see so easily.
Bell's words are a comforting reminder — we're all humans with IRL problems, and no one's perfect. And really, it makes us think: How fun would a "perfect" union be, anyhow?