Kristen Bell is about to bless Netflix with her beautiful singing voice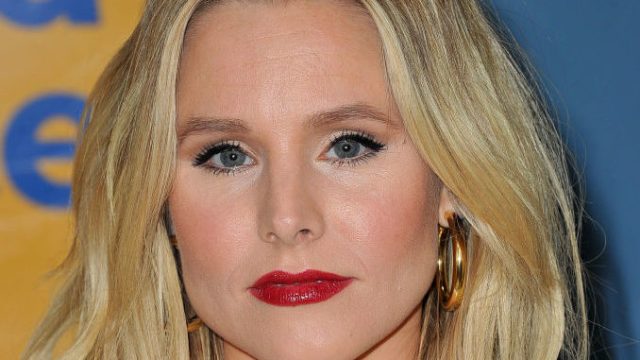 Kristen Bell is adorkably endearing, and we can't get enough of her films — or, her powerful pipes. You'll recall that she voiced Anna in Frozen and sang her own parts. And now, Bell is bringing that gorgeous singing voice to Netflix in the Sundance documentary Chasing Coral, according to Deadline.
She's using her voice for a good cause!
The film's original, closing song "Tell Me How Long" is a plea about the climate crisis and devastation behind bleaching coral reefs. It was composed by Dan Romer and Teddy Geiger. You might remember the latter as the singer-songwriter who melted hearts with, for example, "For You I Will (Confidence)." #neverforget
Chasing Coral follows Jeff Orlowski's 2012 documentary Chasing Ice. Chasing Ice received an Oscar nomination for Best Original Song (sung by Scarlett Johansson and Joshua Bell). If he keeps up the pace, Bell might just be poised to win an Oscar nom for her song, too. Our fingers are certainly crossed.
https://www.youtube.com/watch?v=b6fHA9R2cKI?feature=oembed
"I was moved and inspired by Chasing Coral and its message of hope for our planet's future, she said, Deadline reports. "I feel a responsibility to care for the Earth in whatever way I can, and I was honored to lend my voice to the original song.
"As we strive to make a better world for our children, I hope this film will ignite real action in advancing climate solutions in our global communities."
Well said, Kristen! Chasing Coral hits Netflix on July 14th.