Kristen Bell's neckline is confusing us in the best way, and we're looking to copy her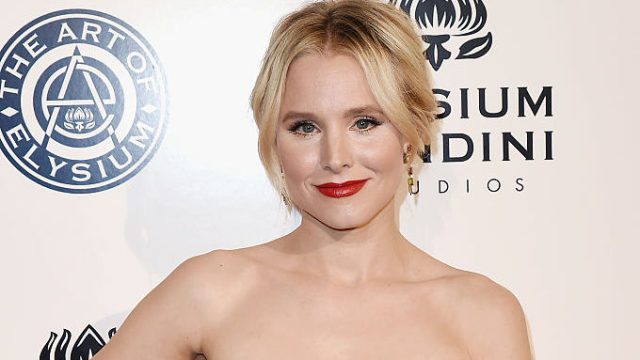 There are a few things we think of when we think of Kristen Bell; bad moms (the movie, of course), hilarious jokes, and sloths. Thankfully though, the actress is much more than that, working with charities, talking about mental health, and now, wearing interesting and asymmetrical necklines.
Yes, we're a bit confused by Kristen's dress at NBCUniversal's 2017 Upfront Presentation, but it's in the "high fashion" fashion sort of way. We don't understand it, but we like it! The black dress was simple, minus the deep V and asymmetrical neck, and Kristen paired it with a white tee for extra ~down to earth~ vibes.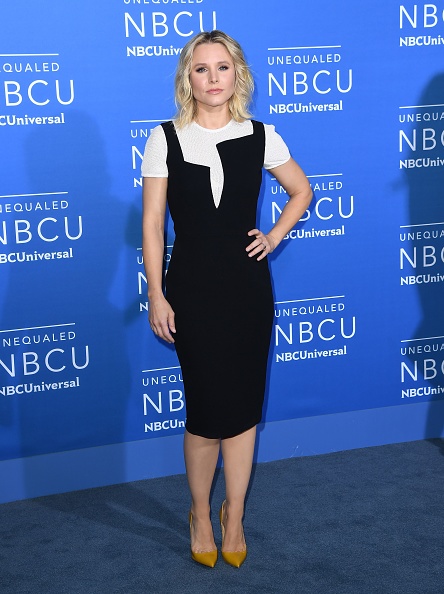 This is like the no fail LBD with an art-girl twist. Just look at that uneven neckline! And the white tee totally pulls it together. Oh, and those mustard pumps? That's the cherry on top! And with the perfect rosy-bronzed makeup and beach-swept hair, Kristen looks like most stylish art teacher around (or something like that!).
We love that this dress could totally be worn without the t-shirt for some extra sultry vibes. One dress, two ways? Yes, please! If you want to play with some more avant-garde necklines, we've got you covered. Here are a few of our favorites.
Neiman Marcus Last Call Catherine Catherine Malandrino "Long-Sleeve Keyhole Faux-Wrap Dress"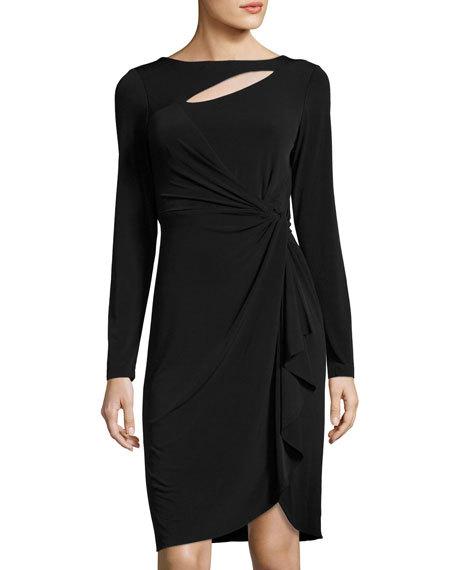 Buy here for $53.40.
Shopbop ST Olcay Gulsen "Asymmetrical Dress"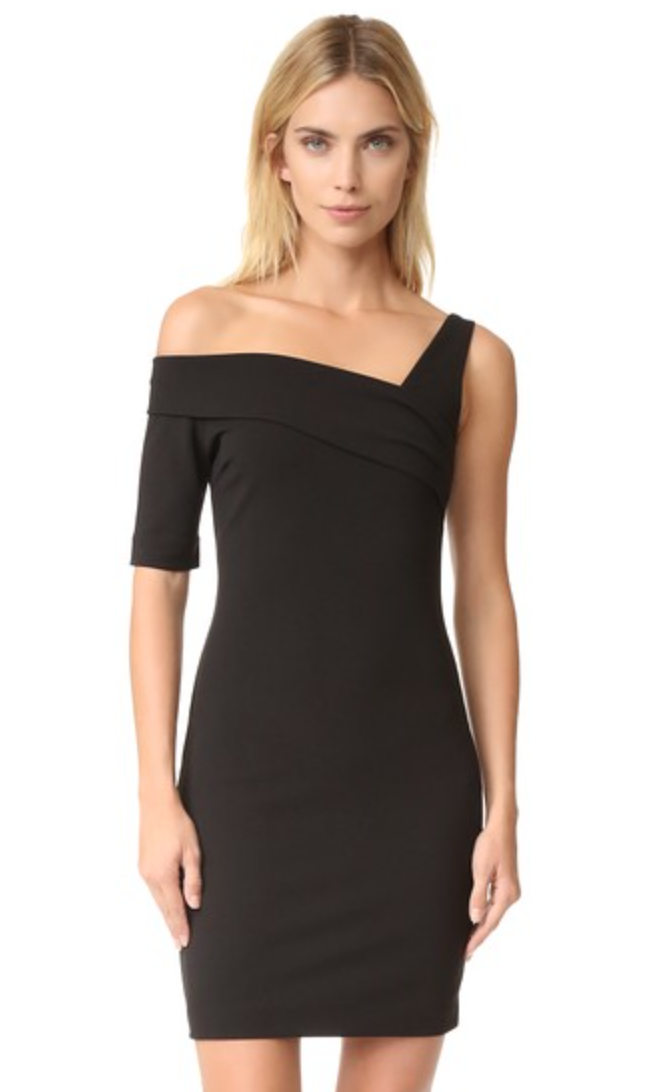 Buy here for $78.
Neiman Marcus Last Call "KeepsakeLaika Asymmetric Midi Dress"
Buy here for $94.50.
Neiman Marcus Lafayette 148 New York "Lorde Sleeveless Chiffon-Combo Midi Dress"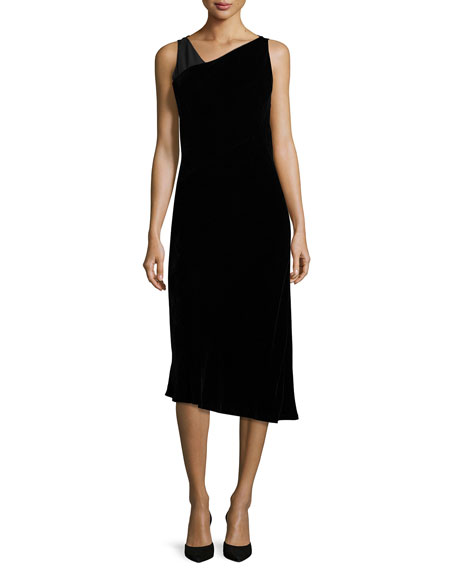 Buy here for $209.
Prepare for those double-takes, guys.