Kristen Bell says she felt "no sparks whatsoever" meeting Dax Shepard, and her whole story has us LOLing
In addition to being our favorite private investigator and literally a Disney princess, Kristen Bell always knows how to make us laugh. A few days after her hilarious Hollywood Walk of Fame speech, Bell joked about meeting her husband, Dax Shepard, for the first time. "There were no sparks whatsoever," Bell told Sunday TODAY host Willie Geist. Come on, Kristen, tell us how it really is.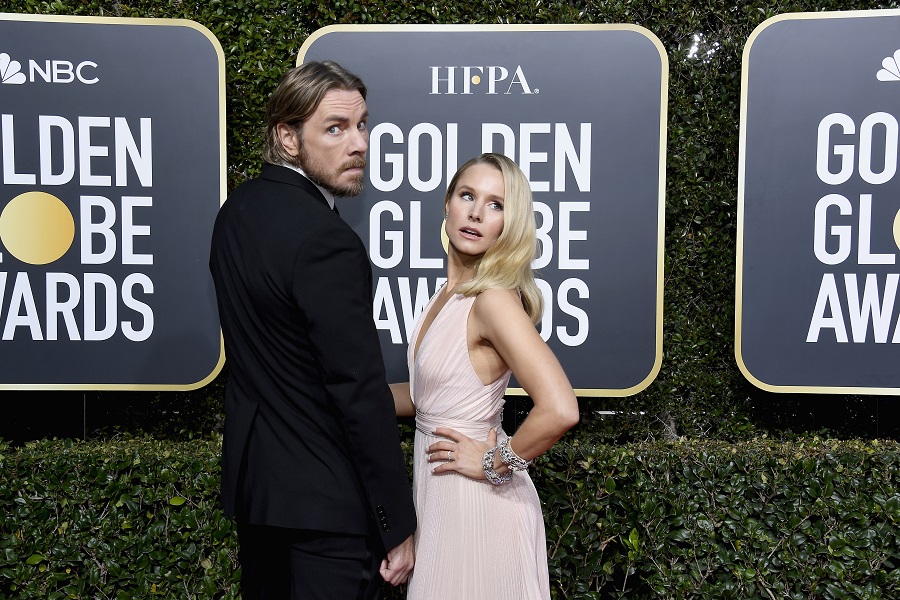 The couple met back in 2007, at a small birthday dinner for Forgetting Sarah Marshall producer Shauna Robertson.
In the interview, Geist asked if Bell remembers her initial impressions of Shepard. "100%," Bell said. "The only thing I remember is that he talked so much.
"I was like, 'This guy can talk,'" she continued. "I didn't know who he was. I was like, 'Maybe he's one of the guys from Jackass or something?'"
Maybe he was just flustered being in the presence of Kristen Bell. Hey, we could understand! But what was Shepard's first impression of Bell, you ask?
"He tells this story, too, Bell says. "He remembers, 'You were telling a really intense story about a deal you had gotten at Target. And I was like, 'That sounds like it's on-brand.' And then we left.
To be fair, Bell told Geist that both she and Shepard had just gotten out of serious relationships at the time, so neither were exactly looking to fall in love at first sight. But, of course, that was not the end of their love story—and for that, we have the Detroit Red Wings to thank. Two weeks after their initial, spark-free meeting, our future favorite celebrity couple bumped into each other at a game in their native Detroit.
"We saw each other at the hockey game, started to flirt, left, and then a day after that I get a text that says, 'Hi. My name is Dax. I violated your privacy and got your number from Shauna. How do you feel about that?' And I was like, 'Excuse me? You sound stimulating.'
Unsurprisingly, Bell was intrigued by Shepard's bold humor. "That was my kind of person," she says. "Starting it off with a really good joke that makes me feel butterflies."
Bell claims that she "fell in love with him way before he fell in love with me." But the couple got married in 2013, had two children, and wear matching Halloween pajamas, so it seems like Shepard came around eventually.
And despite their (eventual) chemistry, neither Bell nor Shepard have any illusions about the existence of a "happily ever after." They've both been candid about how much work it takes to maintain their relationship, and Bell has said that she and her "polar opposite" husband believe strongly in couples counseling.
Just goes to show that you don't need to experience love at first sight—or to feel like you're living in a fairytale with your significant other every damn day—to ultimately become a Hollywood power couple. Keep that advice in your back pocket.