Kristen Bell went makeup-free before the Golden Globes, is all of us getting ready for a party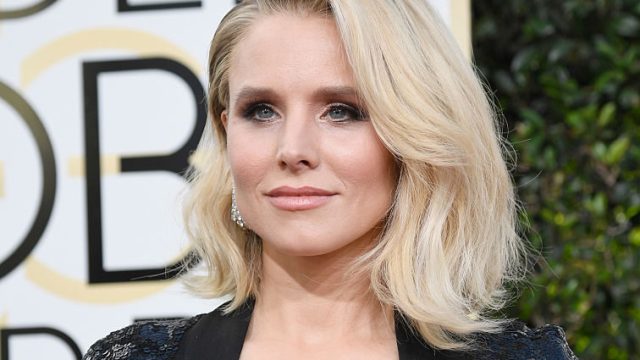 Getting dolled up for the Golden Globes seems like it would be a dream, right? As much as it all looks like fun and games, it often means having an extremely long day. And as much as we love getting ready for an amazing night out, it often involves rallying after a long day at work (or a night out) and requires some serious antioxidants and caffeine to get us ready to roll.  
Actress and all-around awesome human being, Kristen Bell, shared a stunning behind-the-scenes Instagram of her getting ready for the Golden Globes and it is the most relatable thing ever.
Check out the amazing makeup-free pic below:
When we look at the red carpets at awards shows like the Golden Globes or the Oscars, we often forget that celebs don't look super glamorous all the time. They have wardrobe fittings, hair and makeup appointments, maybe a second fitting — and if they're really lucky, time for lunch.
We love how Bell always debunks the fantasy of celebrity with adorable snapshots like this. We'll be keeping our eye on the red carpet and we're sure her and husband Dax Shepard will totally slay. Thanks for always keeping it real, Kristen. We love you!