Kristen Bell's little navy dress has must-see unique embellishments all over it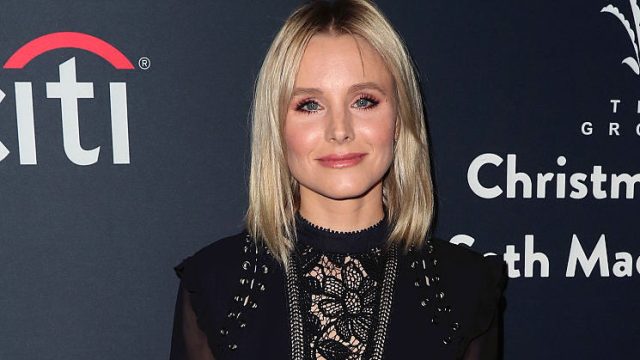 Over the weekend in Los Angeles, Kristen Bell honored Jennifer Garner at the Baby2Baby gala. Tons of celebrities showed up to the event to help raise money for Baby2Baby, a non-profit organization that provides low-income kids with diapers, clothes. and other important basic necessities.
Garner was this year's honoree, and some serious power women were there to honor their friend. Bell and Dax Shepard opened the event with a funny, but poignant, monologue about the importance of donating diapers, wipes, and all the necessities to children in need.
Bell not only rocked the stage (per usual), she also wore a gorgeous dress with the most unique design.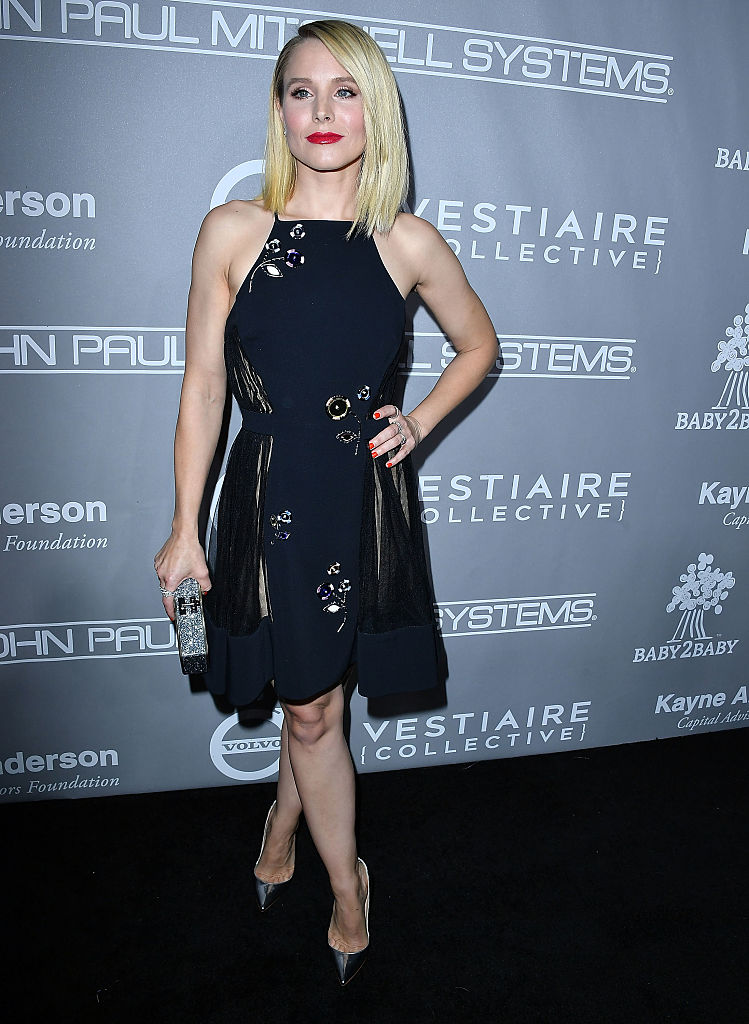 Her little navy sleeveless dress had floral embellishments that we're absolutely obsessed with.
Here's a closer look: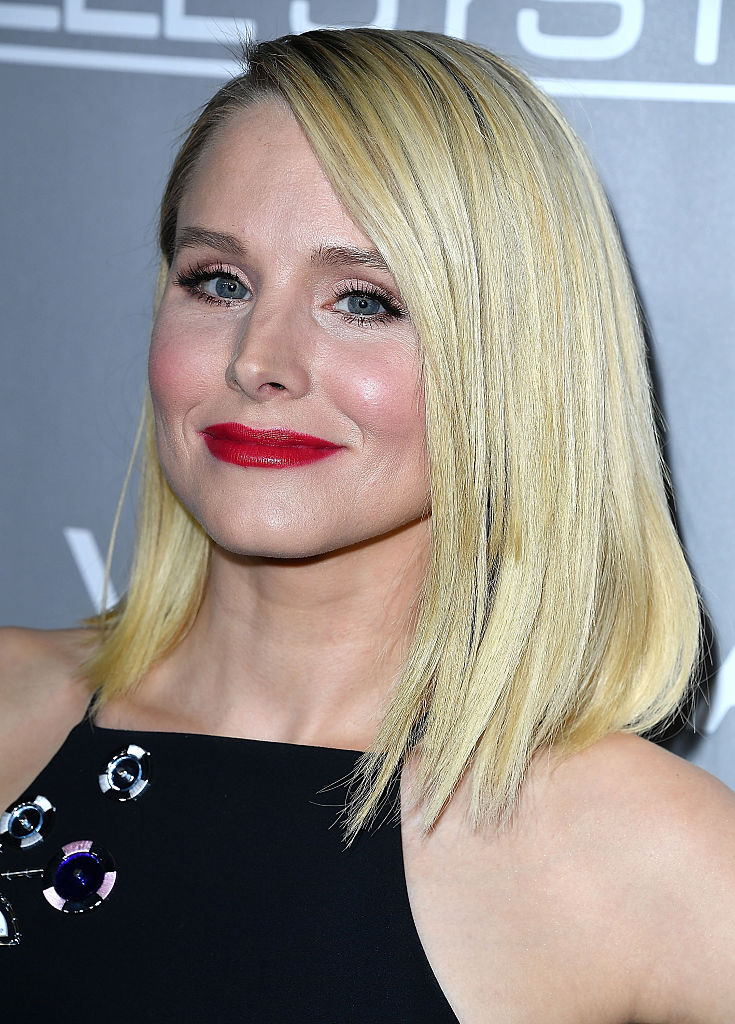 And here:
Stunning, right?
Kate Hudson, Jessica Alba, Christina Aguilera, Wiz Khalifa, Kelly Rowland, Jenna Dewan-Tatum, Channing Tatum, and an adorably pregnant Molly Simms also attended the gala — during which Baby2Baby Founder Norah Weinstein shared her gratitude for everything Garner has done for the charity.
"Jen Garner is such a no-brainer for this award," Weinstein told Variety. "She does this work; it's part of her life. She walks the walk everyday. She helped us secure more than five million diapers and five million wipes over the last two years."
And Garner was, in turn, thankful to everyone who works tirelessly to make sure all children have the things they need.
"Overall what this award means is all of these amazing people in Los Angeles are coming together to try to help kids and if we can help the next generation have a leg up we can change the face of California," Garner said.
Since it began, Baby2Baby has distributed more than 27 million items to families and kids in need across the United States. And that's definitely something to be proud of.