Kristen Bell opens up about how life changes once you're a mother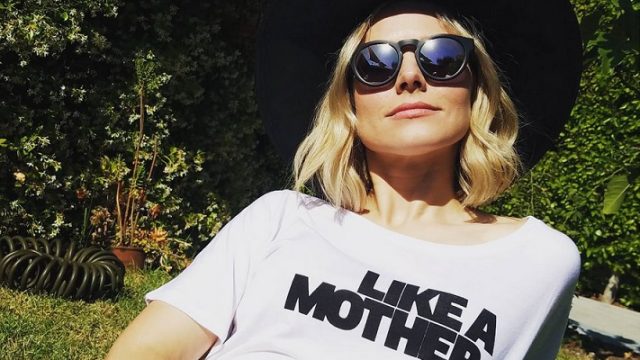 It's the little things that count as a mother. Just ask Kristen Bell.
In an interview with ABC News, the Frozen actress opened up about how motherhood has changed her.
"It became clear to me when I became a mom how small actions lead up to results," Bell said. The 35 -year-old has two daughters, Lincoln and Delta, with her actor-comedian husband Dax Shepard.
Bell has applied her own maternal experience to speak out for moms and babies everywhere, as an ambassador for the Global Moms Relay campaign. The campaign is an international organization from UNF and Johnson & Johnson which raises money and support for moms and babies around the world.
Global Moms Relay asked moms what they wish all children around the world had access to. Bell's thoughts were focused on the practical:
Bell also admitted that all moms "deserve to be spoiled." But for her, indulgence isn't a night on the town, it's spending time with her kids. Bell says the real luxury is being able to lock the doors, take off your shoes and makeup, and just spend time together as a family. For the constantly working actress, this peaceful family time is really the best gift she can give herself.
Ironically, despite her love of motherhood, Bell's next film is titled Bad Moms. Co-starring Kathryn Hahn and Mila Kunis, the upcoming movie tells the story of three moms who ditch their conventional parenting for some self-indulgent freedom.
But back to health and safety. Check out Bell's Global Mom's Relay campaign video below. https://www.youtube.com/watch?v=