Kristen Bell admitted she lies to her kids about their birthdays, and LOL forever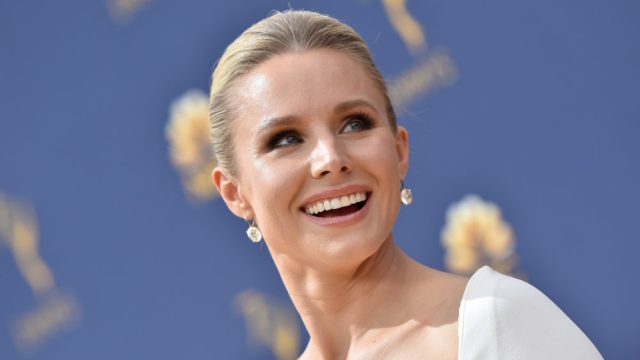 When it comes to celebrity moms, Kristen Bell is definitely one of our favorites. The star of The Good Place is always full of genius parenting tricks and tips, but she also keeps it real about the struggles of child-rearing. And recently, Bell confessed she's totally lied to her children about their birthdays.
On the September 26th episode of Today, Bell got candid about parenthood. When hosts Savannah Guthrie and Hoda Kotb asked her if she'd ever lied to her daughters, 5-year-old Lincoln and 3-year-old Delta, Bell said "of course," initially admitting she sometimes lies to them about what time it is because they "can't tell time."
"I've also lied to them about when their birthday is," she confessed. "If it's on like a Wednesday and we can't celebrate and we're both working late, then guess what, your birthday is on Saturday. They don't know."
And when it comes to letting her girls wear dirty clothes, Bell had one response: "Duh."
"Of course," she laughed when Guthrie asked her. "Where's the honesty part? Like, duh. The answer is duh."
Watch the full clip here (in which Bell confesses several other hilarious parenting stories):
https://www.youtube.com/watch?v=SoilvQF_Zp0?feature=oembed
Listen, Kristen—we get it. Parenting is hard, and there's nothing wrong with a harmless white lie every now and then.
Please never stop being you.