Kristen Bell just majorly came through for Josh Gad's family with Hurricane Irma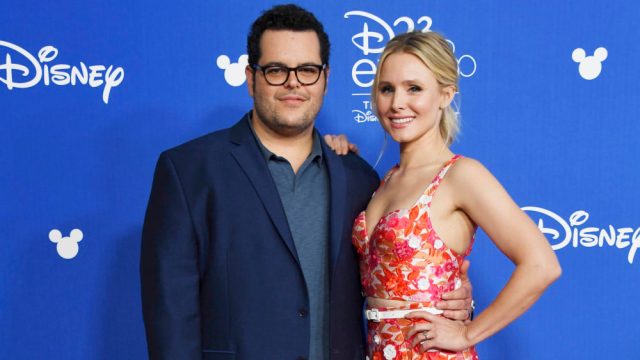 Kristen Bell is pretty amazing. But even more so now that she went out of her way to save Josh Gad's family from Hurricane Irma. Continually, we've seen Kristen show her true colors. And, let's be honest, they're pretty amazing. From how she resolves fights with her husband Dax Shepard in front of their kids to her goal to be kind rather than nice, Kristen Bell is one celebrity we can all love!
And now, with the help of this thank you from Frozen co-star Josh Gad, we have another reason to be in love with the Veronica Mars star. The story came out when Josh took to Twitter and Instagram to post about what Kristen had done.
Apparently, Kristen Bell helped rescue his entire family from Hurricane Irma.
With the impending threat of Hurricane Irma, many are rushing to the aide of Floridians and trying to get families out of the state. For Josh Gad, his parents, brothers, and their families and were still there. So Kristen rescued them. While we don't know how, it isn't really important.
What's important now is that Josh's family is safe all thanks to the helping hand of Kristen Bell. Of course, Twitter freaked out. Mainly using Frozen references to make them happy. Even Kristen joined in on the Anna and Olaf train!
Really, this is just a bright spot in a rather dark weekend. We don't know what is going to happen with Hurricane Irma, so seeing something like this is heartwarming. We get to see how amazing Kristen Bell is and how willing we, as people, can be to help one another.
So be like Kristen. She lives her life being kind rather than just nice. And that's really something special. The star of The Good Place continually shows us what compassion can do, and we're grateful for celebrities like her! After all, Anna loves Olaf.