Kristen Bell's hilarious Hollywood Walk of Fame speech will change the way you think of "Let It Go"
Yesterday, November 19th, Kristen Bell earned a much-deserved star on the Hollywood Walk of Fame alongside her Frozen 2 co-star Idina Menzel. Obviously, we're so excited about the fact that Anna and Elsa (or Veronica Mars and Maureen, depending on your vibe) have finally earned their place in the sun together. But what we're really obsessing over is Bell's surprising acceptance speech. After a good dose of self-deprecating humor and heartfelt gratitude, Bell made a reference to "Let It Go" that has redefined the way we're thinking about the song.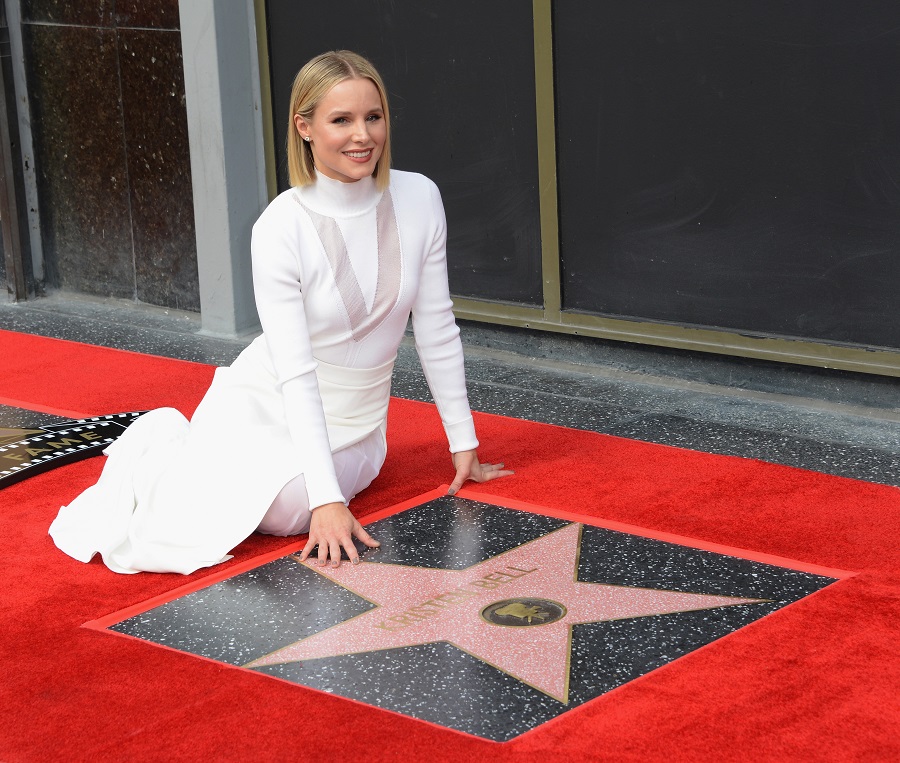 "I'm so grateful to be accepting this honor today on these hallowed streets where Pretty Woman sold her body for money," Bell opened her speech. "It's really a dream."
Bell went on to share her appreciation for her "suspiciously lucky" career and the people who've supported her along the way—including Cher. (Yes, that Cher.)
Cher gave Bell a piece of advice when they worked on Burlesque together in 2010. "She said, 'If it doesn't matter in five years, it doesn't matter,'" Bell explained. Since then, Bell has created a litmus test according to that advice, which she aptly calls The Cher Test.
Instead, she said the permanent things are the objectively "smaller" moments that defined Bell's life and career. She talked about the times her father listened to her practice her arias, her mother took her to her first audition, and the first time she heard Menzel sing.
"I felt a newness I'd never felt before, like a baby who had just experienced rain for the first time," Bell said, and then we went into a corner to cry tears of sisterhood-induced joy.
But the punchline came at the end of Bell's speech, when she determined how this moment would ultimately pass The Cher Test.
The song will now be stuck in our heads all damn day, too. But it's taken on a different meaning now, right? You can watch her entire speech in the video below.
Over the course of her career, Bell has shown the world that she's good at literally everything she does—and now, she has the star to prove it. This speech has us thinking she should try her hand at standup next.