Kristen Bell's sleek bob is the trendiest haircut of 2019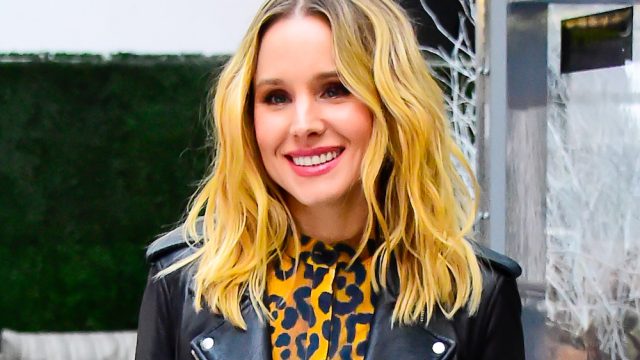 The always adorable Kristen Bell has somehow managed to look even cuter than ever, thanks to a new blunt bob, which she shared on Instagram this weekend. She even did it in the most relatable way: via car selfie, because sometimes you just have to take advantage of that passenger seat light, you know?
Bell captioned the photo by saying, "Your mom got a haircut and she is FEELING IT." Well, so are we, Kristen.
Celebrity hairstylist Jenny Cho is the artist behind the blunt bob, and she even shared a hyperlapse video of the entire chopping and styling process. Cho also works with Amanda Seyfried, Carey Mulligan, and Jennifer Lawrence.
Many stars have been seen with this sleek cut, especially during Oscars night. Both Emilia Clarke and Maya Rudolph sported the look on the red carpet. Recently, Bell had been wearing her shoulder-length hair in pretty, loose waves, so this sleek 'do is quite the departure. The refreshing makeover is super chic, and we hope to see it stick around for a while!
Leave it to Kristen Bell to beat us to a summer cut by like, three months.