Kristen Bell just dressed for Christmas, but with a gothic twist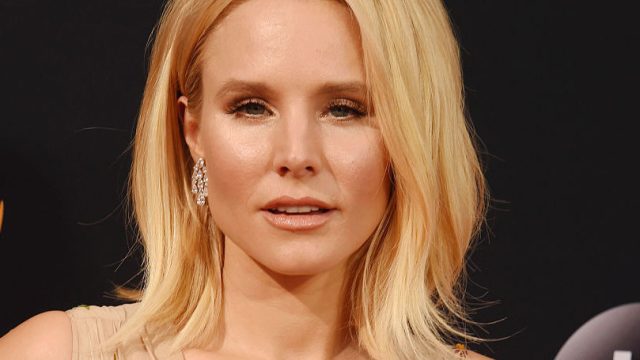 Admit it. We all went through our scene kid, goth, Avril Lavigne, and/or legitimate punk phase growing up. There's just something so appealingly simple-yet-badass about wearing fierce, chunky shoes and all black. Plus, black nail polish is the best, it's just a fact.
So it's no surprise that we're suuuuuuper into celebrities (like Kristen Bell, obvs) laying down some goth vibes lately. From Sarah Hyland to obvious queen of mainstreaming goth, Winona Ryder, we support this trend with all of our black hearts. (We're just kidding — we really like puppies and hugs, but also like wearing all black. DO WHAT WORKS FOR YOU.)
Kristen Bell showed up to a holiday celebration, but she also SHOWED UP, you know? Her outfit is both festive and kinda edgy and gothic, and we're in love with all of it.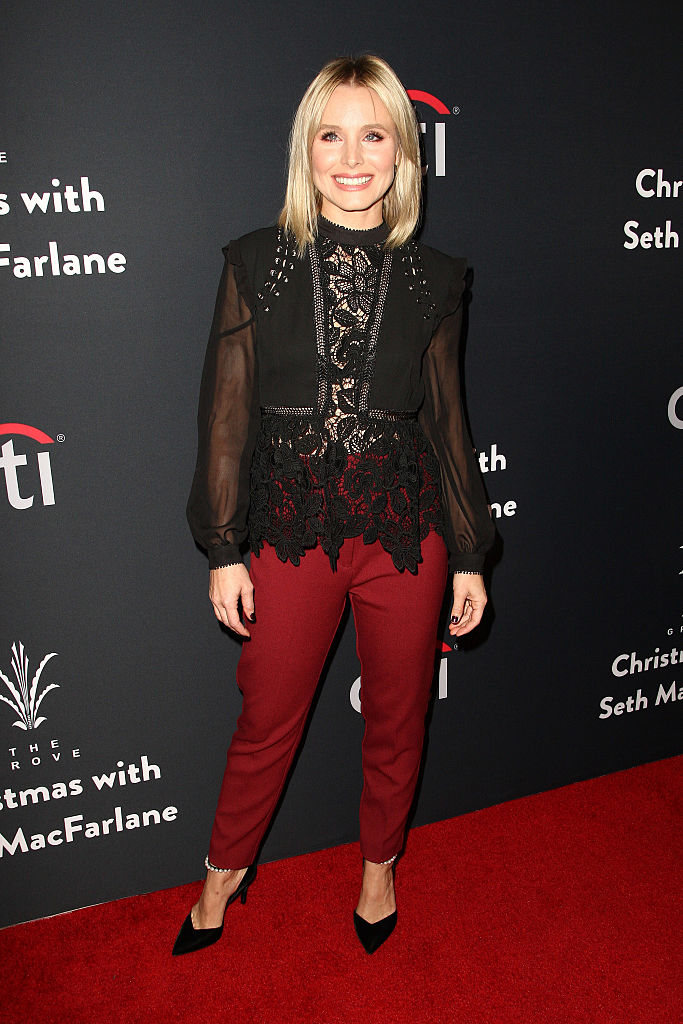 Her red trousers make this look perfectly festive, but we LOVE how she paired it with edgy pointed-toe heels, dark nail polish, and this truly amazing black lace shirt. So dreamy.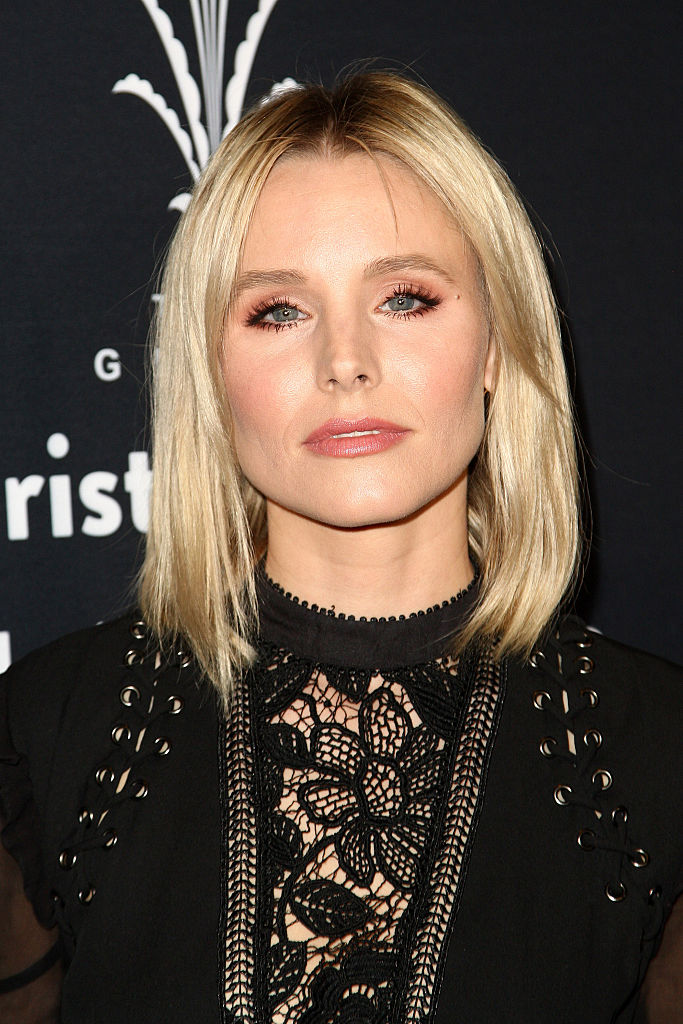 We didn't even NOTICE the amazing and uber on-trend lace up detailing on the sleeves, but now we can't stop obsessing over it. Kristen also kept her makeup low-key, so as not to compete with the complex details of her shirt.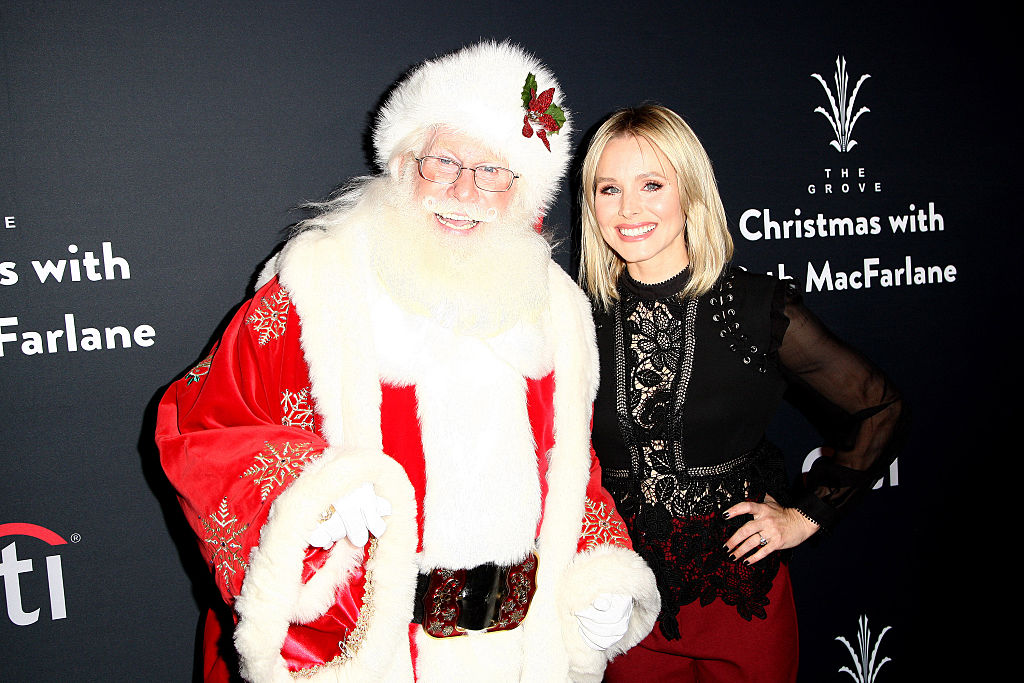 Plus, she posed with Santa Claus. This has nothing to do with fashion, it's just really adorable and we thought you should know.