Kristen Bell just shared some info about why "Frozen 2" might be a long way off and we get it
If you've ever wanted to build a snowman thanks to Disney's Frozen and are impatiently waiting to see the sequel, you're going to have to let it go for now. We know, that's a lot of puns, but we love Frozen too much not to add them in!
Despite the fact that Frozen's sequel has been talked about for a while, Kristen Bell just recently revealed that it isn't anywhere near completion. In fact, filming hasn't even begun yet!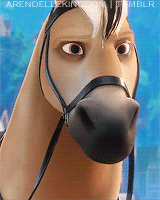 According to the 36-year-old actress Frozen 2 might be a long way off, which is a total bummer, but we understand the reasoning, even if it means no new Anna and Elsa sing-a-longs for the foreseeable future.
"We have not [started filming]. We work consistently to do the openings of [theme] parks or the change of seasons at parks or the ice show or whatever. But they are not rushing the script," Bell told IGN about the lack of urgency to begin filming the highly-anticipated sequel.
"They have the luxury to not rush because everyone is going to be excited whether it comes out tomorrow or in five years. They're making it as perfect as they need it to be and we're on call to start recording whenever," she continued.
When asked what Bell was hoping to see in the sequel when it comes to the Anna and Elsa dynamic, she was hesitant to give an answer.
"My hesitation [answering] is the reason that I voice it and don't write it. I don't know," Bell told the publication"I'm sure that they will have to challenge their relationship in a new way and I'm sure that they will have to have an even bigger event to prove why kindness and familial love is paramount," she continued. "How they execute that is up to the professionals!"
Disney hasn't let us down yet, so we'll leave the storylines to the professionals as well.
Although you could be waiting for Frozen 2 to get a release date for a LONG time, you can see Bell much sooner on a TV screen near you! The mother of two is the star of NBC's new comedy, The Good Place, which premieres on Monday, September 19. Mark your calendars, it's sure to be a hit!